Why Prince Philip's Close Relationships With Other Women Throughout His Life Are Raising Eyebrows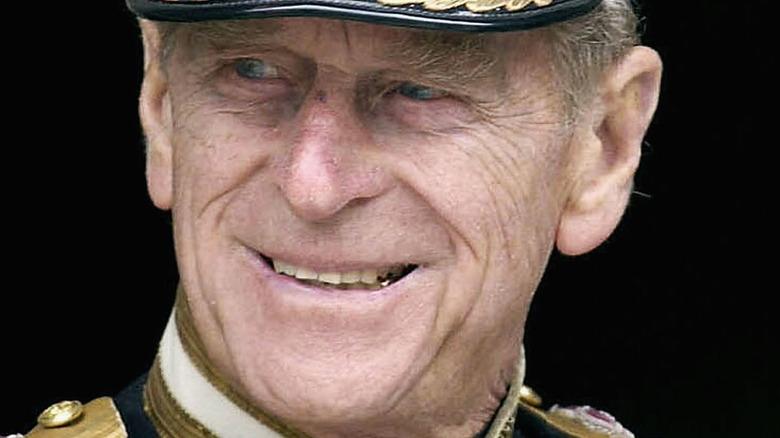 Anwar Hussein/Getty Images
Queen Elizabeth and Prince Philip were married for nearly 74 years before he died in April. Who can ever forget how alone the queen looked as she buried her spouse and the father of her four children? While it seems as if the monarch is determined to carry on without her consort, Prince Philip left a legacy that had both Prince William and Prince Harry waxing poetic about their grandfather. However, the Duke of Edinburgh also had a questionable side to his personality. Besides frequently putting his foot in his mouth, he was also plagued by rumors of infidelity.
Philip never admitted to being unfaithful to his wife and, per the Daily Mail, was annoyed by the notion that he cheated on the queen. Express reported that the gossip started as far back as 1948 with one Pat Seward. Years later, she complained, "I would have had a happier and easier life if Prince Philip, instead of coming uninvited to my dressing room, had gone home to his pregnant wife on the night in question." Philip, however, denied the rumors and was clearly irritated by them. In 1992, he pointed out to a reporter (per the Daily Mail), "Have you ever stopped to think that, for the last 40 years, I have never moved anywhere without a policeman accompanying me? So how the hell could I get away with anything like that?"
Nevertheless, royal expert Robert Jobson claims that the duke had several close friendships with women throughout his life.
This was Prince Philip's 'longest and most meaningful' friendship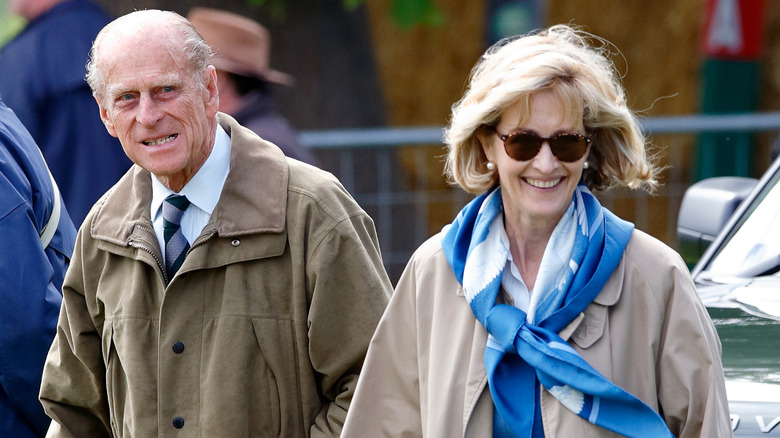 Max Mumby/indigo/Getty Images
Prince Philip had several close female friends, according to the Daily Mail. Robert Jobson, who penned the upcoming biography "Prince Philip's Century: The Extraordinary Lie of the Duke of Edinburgh," claimed that he some conversations with some of Philip's female friends. "One of them said, 'People will think we went to bed together. But you know, we never did, but I had a real close physical chemical connection with him.'" Jobson went on to say that he felt "it was a very bizarre quote."
Jobson singled out one woman in particular as being one of the duke's best friends. Penelope Knatchbull, Countess Mountbatten of Burma, and Prince Philip had the "longest and most meaningful" friendship, according to the author, even though he had "several lady friends." Jobson went on to add, "The queen accepted the friendship between the Duke and Penny." He also pointed out that Queen Elizabeth honored the duke's friendship with the countess even after his death. "It just shows you how mature the Queen was that she invited her to the funeral," he said. Jobson continued, "There were very small numbers and there she was. I think that shows a degree of respect." There were only 30 guests at Philip's funeral, and Knatchbull made the list. Seems like they were pretty tight!