Scott Disick And Younes Bendjima's Instagram Drama Explained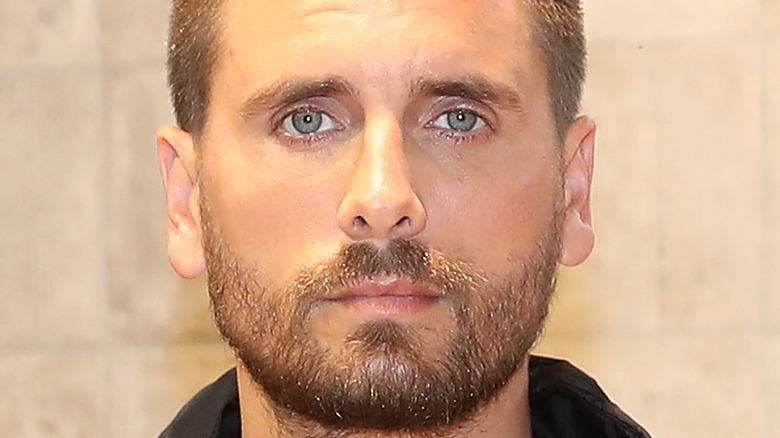 Scott Barbour/Getty Images
Sorry, Scott Disick. Model and boxer Younes Bendjima is not your bro! In case you missed it — some Instagram drama went down between the famous Kourtney Kardashian exes, all while Kourt appears to be living her best life in Italy with her new flame, Travis Barker.
As reported by Daily Mail, Younes opted to leak an alleged private message from Kourtney's ex and father of her three children, wherein Scott essentially shamed her for exhibiting PDA. "Yo is this chick ok!??? Broo like what is this. In the middle of Italy," Scott seemingly penned in a direct message alongside a photo of Kourtney straddling the Blink-182 drummer on a float out in the open water.
Younes, however, didn't take too kindly to the message. The boxer responded with a curt message that read, "Doesn't matter to me as long as she's happy PS: I ain't your bro," and then promptly displayed the message for all of the world to see on his Instagram Story. Along with a picture of the screenshot, he included a caption that read, "Keep the same energy you had about me publicly, privately." But he wasn't done quite yet. In yet another post to his IG Story, Younes wrote, "Couldn't miss this one. He been playing around for too long, tried to stay quiet and be the nice guy."
But why might Younes be so bothered by the message from Scott? Keep reading after the jump to find out!
All the drama may trace back to the KUWTK reunion
It's been quite the bumpy ride for dueling Kourtney Kardashian exes, and it doesn't appear to be calming down anytime soon. In their most recent Instagram beef, the issue in particular seems to hinge on the fact that Younes Bendjima doesn't appreciate Scott Disick being friendly with him in private (i.e. buddying up to him in an effort to talk smack about Kourt) while bashing him in public. Now, if you're wondering what he might be referring to, look no further than the famous"Keeping Up With The Kardashians" reunion with none other than Housewife wrangler, Andy Cohen. 
As reported by Us Weekly, things got particularly tense when Scott was asked about his disdain for Kourtney's involvement with any other men. "Me? No. I just want to kill them," he responded before adding, "Well, the last guy. Let's all be honest here." Little sister Khloé Kardashian then piped up, "Nobody was happy with the last one." Spoiler alert: "The last one" they are referring to is Younes. Fortunately, the reunion ended on a good note with both Scott and Kourtney vowing to give each other their blessings. "I think if you really love somebody, right, you want them to be happy no matter what. So I do give her a blessing to be happy," Scott told Andy. 
While we can't be entirely sure the messages Younes revealed were authentic — if they are, it doesn't appear that Scott is holding up his end of the bargain!