La La, Carmelo Anthony Signed A Prenup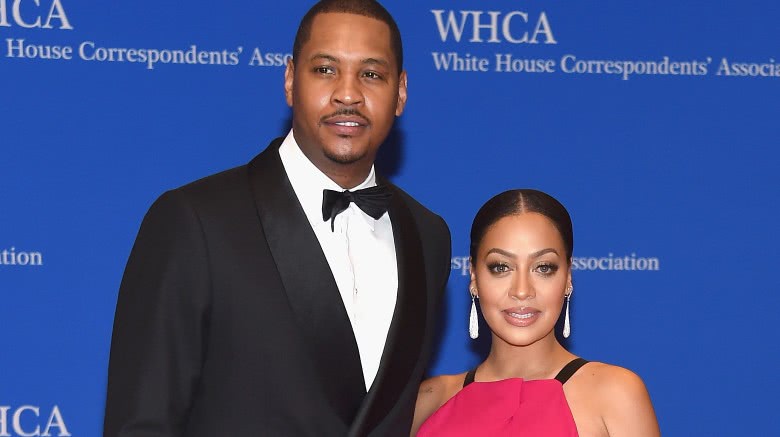 Getty Images
La La may not be getting a ton of money if and when she decide to divorce Carmelo Anthony. The reason: the couple signed a prenuptial agreement, TMZ revealed on Thursday, April 20, 2017.
According to the report, the prenup was signed before they got married in 2010; it's said to benefit Carmelo more than La La. Part of the reason has to do with the intense amount of money Carmelo has earned and continues to earn throughout his basketball career, including his $124 million contract with the New York Knicks. La La, meanwhile, has made considerably less, through her days as an MTV VJ and actress.
However, TMZ goes on to report that the prenup may not be written in stone and that these types of agreements are often challenged in court. The tabloid site also brings up a "cheating clause," in light of the fact that a woman who works at a gentlemen's club in New York City is claiming that she's pregnant with Carmelo's child.
La La and Carmelo Anthony's split was announced earlier this week amid rumors of cheating, among other things. Reports also allege that their split has been a long time coming for multiple reasons.