Kris Jenner Slams Caitlyn Jenner's Memoir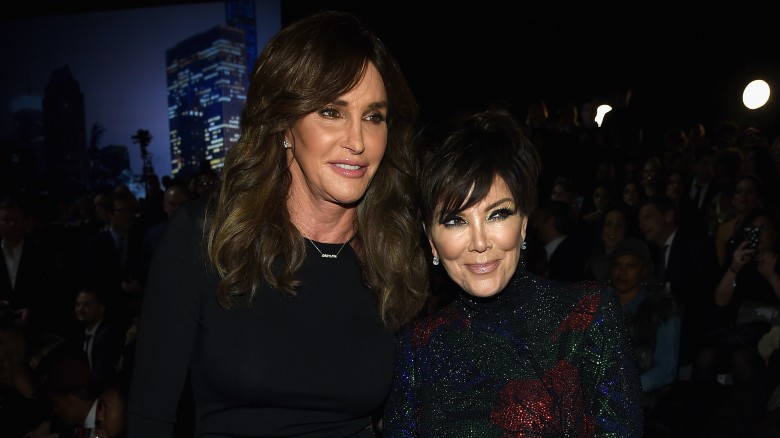 Getty Images
Caitlyn Jenner's memoir, The Secrets of My Life, is set to hit shelves in five days, but Kris Jenner finally got to read an advance copy of it—and she is not thrilled.
In a clip from Keeping Up With The Kardashians released to E! News, Kris has a sit-down with Kim and Khloe to discuss the revelations. "I read it and basically the only nice thing she had to say was that I was great socially at a party one time," Kris said.
In previously released excerpts from the book, Caitlyn claims that she not only told Kris that "there had been a woman inside me all my life," but Kris was also aware that Caitlyn had already begun to transition hormonally before they ever met. "It was obvious that the effect of the hormones had caused something—two somethings to be exact. To me they were the development of breasts, size 36B," Caitlyn wrote.
"None of it makes sense. Everything she says is all made up," Kris also stated in the clip. "Why does everything have to be that Kris is such a bitch and an a**hole?" she continued. She then went on to dispute having previous knowledge of Caitlyn's transition, saying that Caitlyn told her, "You just would never understand," whenever Kris asked any questions.
Speaking presumably of the fallout from Caitlyn's repeated accusations that Kris was unsupportive throughout their marriage and her transition, Kris also said, "I really tried hard to improve the relationship and spend a little bit of time, thinking maybe there's something here that I'm not seeing. I've done nothing but open up my home and my heart to a person who doesn't give a s***. So, I'm done."
"I've never been so angry and disappointed in somebody in my whole life," she added.