Who Were Princess Diana's Famous Friends?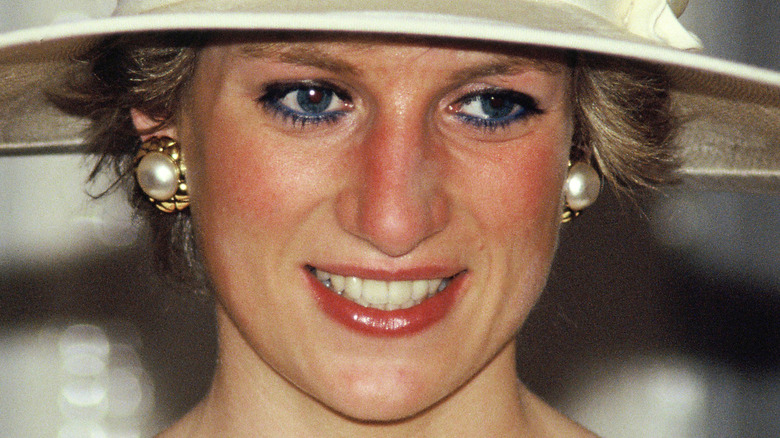 Georges De Keerle/Getty Images
We may receive a commission on purchases made from links.
There's no denying the lasting legacy that Princess Diana left behind after her death 24 years ago. Lovingly referred to as the People's Princess, she won the hearts of not only the British public but of the entire world. Lady Di's supporters came from far and wide, including regular folk who looked up to the philanthropist and doting mother of two, as well as several famous faces.
A-Listers such as George Michael, David Bowie, and John Travolta are just some of the big names that could count Princess Diana as a close friend and confidante. Academy-Award winning actress Tilda Swinton was not only a classmate of the princess but also a friend while at school too. Kurt Russell and Goldie Hawn have also recalled their friendship with Diana who even stayed at their Colorado ranch with Prince William and Harry for ten days to escape the paparazzi. But of all her friendships, there were a couple of high-profile individuals whose relationships really made an impact. Here's what you should know. 
Princess Diana and Elton John had a complicated relationship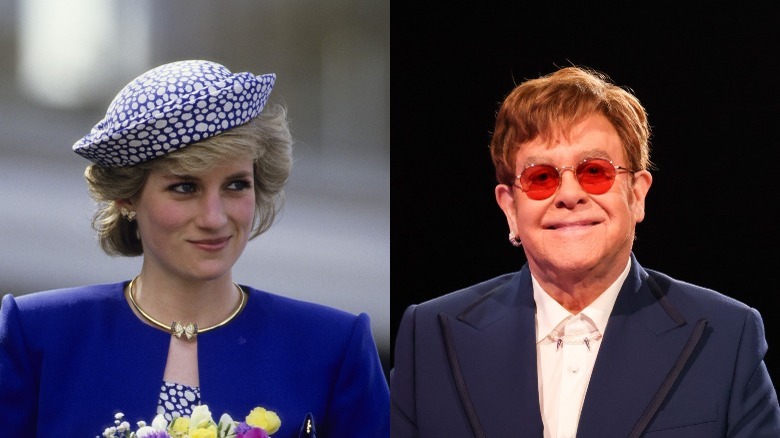 Jmenternational & Georges De Keerle/Getty
Out of all of Princess Diana's many friendships, her relationship with Elton John was perhaps her most famous of them all. According to Harper's Bazaar, the pair met in 1981 and remained close until Diana's death in 1997. As their friendship progressed, John got to know the princess' family quite well. Speaking with Time in 2018, John recalled meeting Prince Harry at Kensington Palace in the early nineties.
"I first met an extremely shy and sweet Prince Harry at a private lunch at Kensington Palace, given by his mother Princess Diana for Gianni Versace and me many years ago," John said (via Town & Country). "What a joy it has been to see that young boy grow to inherit his mother's warmth, sense of humor and courage to stand up and champion the causes he truly believes in."
Despite their close bond, Diana and John briefly fell out over the inclusion of photos of Diana in Gianni Versace and John's coffee table book "Rock and Royalty". Journalist Tina Brown wrote in Vanity Fair that John was in a "deep freeze" after the book came out. Fortunately, the friends reunited after the death of Versace in the summer of 1997. To this day, John has maintained a close relationship with Harry as well as his wife, Meghan Markle. 
Liza Minnelli felt protective over Princess Diana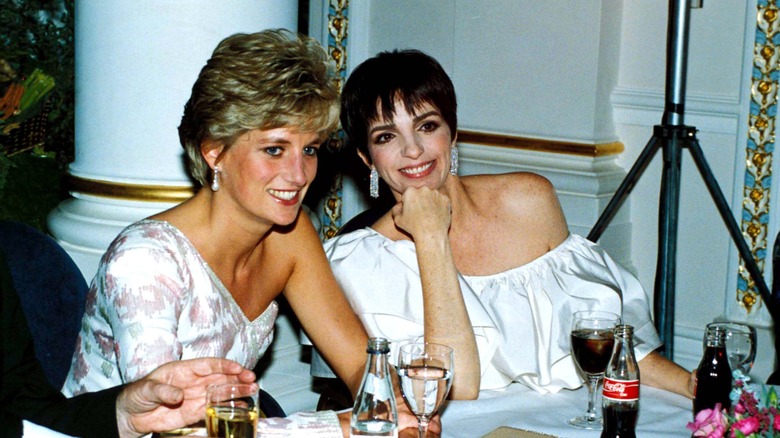 Dave Benett/Getty Images
Princess Diana and Liza Minnelli first met backstage at one of Minnelli's London concerts, and continued to cross paths at other events over the years. Speaking about her friendship with Diana to Hello!, the performer said: "I was lucky enough to count Princess Di as a friend. I was first introduced to her when she came backstage after a concert I did in London." Minnelli continued, "Then we'd bump into each other at premieres or events where she'd be the guest of honor. We'd fall into conversation then we'd meet for tea... My instinct was to protect her." The friends clearly had a special bond and plenty of interests in common, too. "We talked about everything under the sun," Minelli shared. "She loved music."
Minnelli, who grew up in the spotlight as the daughter of Hollywood royalty Judy Garland and Vincente Minnelli, could also relate to some of the scrutiny that Diana experienced as actual royalty. "All my life I've had people bowing and scraping," Minnelli reportedly said, per Yahoo Entertainment. "Well, Princess Di got used to people bowing and scraping. So it was a relief to both of us that we could just be ourselves around each other."