The Truth About Kristin Cavallari And Chase Rice
Kathy Hutchins/Shutterstock
Kristin Cavallari really is living her best life post-divorce. A quick peek at her envy-inducing Instagram grid shows the "Very Cavallari" star sipping wine in Southampton, New York, slaying in her swimwear like a Sports Illustrated Swimsuit model during a Florida getaway, and looking far from common in promotional pics for her Uncommon James jewelry line. "I'm really in a good place right now. And I'm feeling just that peace in my life," she told People in April. But a girl who made a name for herself starring on "Laguna Beach" and "The Hills" can't completely avoid drama, and most of Kristin's comes from her love life. This is where country star Chase Rice enters the chat, but more on him in a moment.
Kristin's romantic escapades first attracted attention when she and Lauren Conrad battled for the affection of Stephen Colletti on "Laguna Beach." Fans adored the teen couple so much that a 2020 reunion photo of the two became Kristin's most-liked Instagram post ever. She got the chance to "Come Clean" about the "Laguna Beach" love triangle in her 2016 book "Balancing in Heels," and she revealed that the show's producers "manipulated" the situation by pushing Stephen to spend more time with her rival, per E! News. These days, no one needs to meddle in her love life to make it juicy. Read on to learn more about the new rumored guy in her life who carries his own reality show baggage.
Why Chase Rice was 'pissed' with Bachelor Producers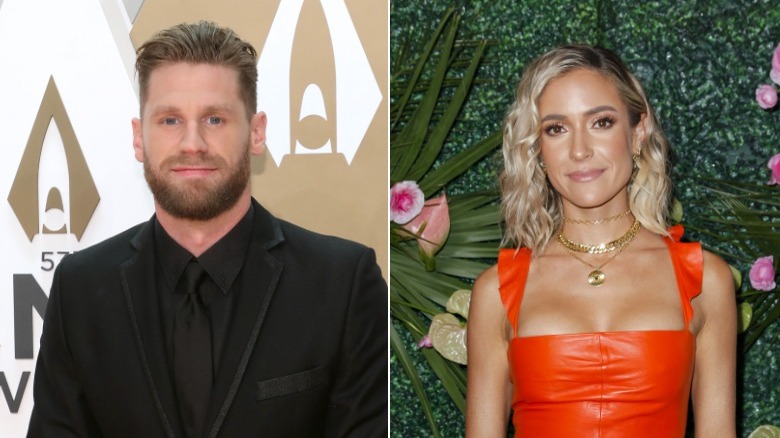 Taylor Hill, Tibrina Hobson/Getty Images
According to E! News, Kristin Cavallari has been seeing country music singer Chase Rice for a few weeks now. "At the moment, it's still casual. It's new," an insider dished. Sources told TMZ that they met through a mutual acquaintance. Cavallari has attended one of Rice's performances in Nashville, which seems like something a supportive girlfriend would do. However, while "The Hills: New Beginnings" star and the "Eyes on You" singer have reportedly been spending a lot of time together, they're not exclusive just yet.
One thing Kristin and Chase have in common is their reality show pasts. However, the harrowing ordeal that Chase endured on "Survivor: Nicaragua" in 2010 was nothing like Kristin's experiences. In 2010, "The Hills" viewers watched her party in Miami during Super Bowl weekend. A few months later, Chase found himself starving in the wilderness. "I had six meals in 40 days," he recalled on the "Inside the Studio: Home Edition" podcast. 
Chase can relate to Kristin when it comes to producers doing him dirty. In 2020, he appeared on "The Bachelor" to serenade Peter Weber and Victoria Fuller during an intimate date. What made the situation awkward rather than romantic is that Victoria claimed that she and Chase used to date. However, on the "Fitz in the Morning radio show, Chase said that they only hung out once. He also said that he "was really pissed off" about being used to create drama.
How fans will know when Kristin Cavallari is really serious about someone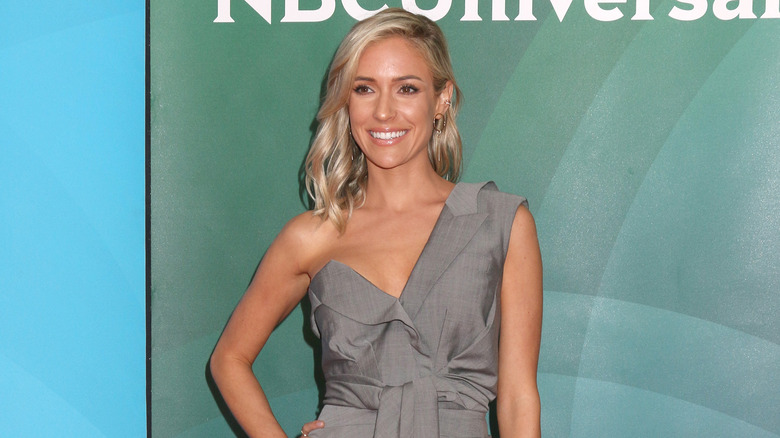 Kathy Hutchins/Shutterstock
After Kristin Cavallari and her husband of 10 years, NFL quarterback Jay Cutler, divorced in April 2020, she had a five-month fling with comedian Jeff Dye that ended in early 2021. It remains to be seen whether her romance with Chase Rice will turn out to be nothing more than another fun dalliance that quickly fizzles, but if she starts to view him as marriage material, fans will know it when he starts spending time with her three children, Camden, 9, Jaxon, 7, and Saylor, 5. "It's going to take the guy I marry next for me to introduce them to my kids," Kristin said on the "Scrubbing In" podcast. "My kids will not meet anybody until I know this is the one."
Sadly, we probably won't get to see Kristin and Chase's relationship play out on reality TV. According to Page Six, Kristin isn't interested in returning to "The Hills: New Beginnings" full time, and Chase told "Fitz in the Morning" that he doesn't "want to put who I am in the hands of somebody else" after his previous reality experiences. However, maybe fans will get to hear some great music about their romance. During a 2020 interview with People, Chase revealed that all seven of the songs on his EP "The Album: Part I" were about an ex, so we have our fingers crossed that Kristin will serve as another musical muse without the heartbreak.