The Real Reason Rose McGowan Can't Stand Oprah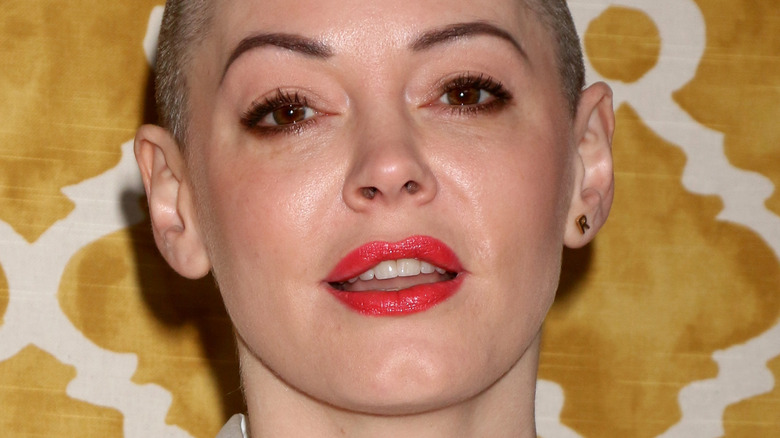 Kathy Hutchins/Shutterstock
The following article includes allegations of sexual assault.
Rose McGowan, the actor who made a name for herself on the seminal early 2000s hit "Charmed," has recently been focusing most of her time on activism. One of Harvey Weinstein's numerous alleged victims of sexual assault, McGowan formed a group called the "Rose Army," per ABC News, and began advocating against sexism "not just in Hollywood, but in all industries." 
Although her focus has been on Weinstein himself — her testimony was one of the many that The New York Times included in the bombshell piece that accused the disgraced producer of numerous instances of sexual assault — McGowan has said that she isn't content to stop her efforts after he was convicted, instead telling The New Yorker that "the system is rigged," and that she was focusing her activism on the "bigger, more macro, above-it-all goal" that will attempt to dismantle the systems in place that allowed Weinstein to do what he did so easily.
As part of that greater activism, McGowan has set her sights on revealing those she calls "fake activists," specifically people who are working with the #TimesUp movement. McGowan wrote that she was coming for them "one by one" and that they "are falling." One such "fake activist" McGowan seems to be targeting is Oprah Winfrey. Keep scrolling to find out exactly why the activist and former actor cannot stand the media mogul.
Oprah Winfrey has been involved in the TimesUp organization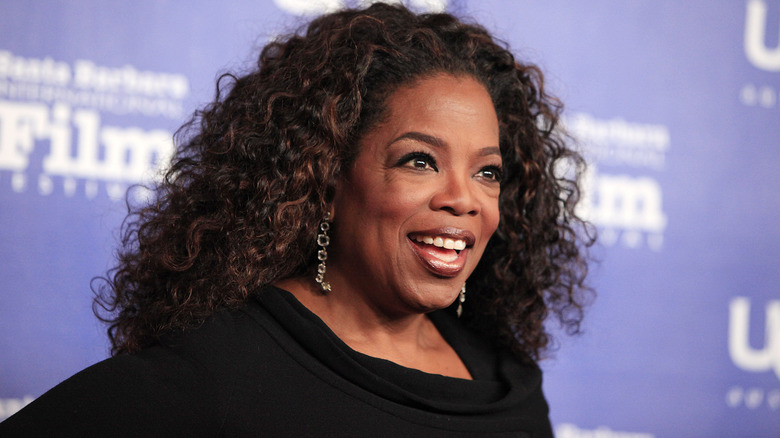 Joe Seer/Shutterstock
Following the revelation of Harvey Weinstein's numerous sexual assault allegations involving up-and-coming actors, many prominent women in the entertainment and legal industries came together to form an organization called TimesUp. According to its official website, the purpose of the organization is to "create a society free of gender-based discrimination in the workplace and beyond." TimesUp boasts many recognizable names on their Global Leadership Board, including Oprah Winfrey who, alongside Gloria Steinem, is listed as a Visionary Ambassador for the organization. As reported by Fox News, Oprah donated $500,000 to TimesUp and is a "supporter of the organization."
However, Rose McGowan does not believe TimesUp to be a truthful organization, instead claiming that it was "founded on lies," per Fox News. In fact, in August, she spoke out against the institution, saying that their CEO and president, Tina Tchen, went against the spirit of the organization when she attempted to assist former New York Gov. Andrew Cuomo in the investigation into his own potential sexual harassment. Ultimately, Tchen stepped down as CEO, per NPR, a fact McGowan seemed to celebrate on Twitter. The actor and activist seems intent on dismantling TimesUp, calling it a "sham organization" in a response to fellow actor Reese Witherspoon's tweet celebrating Women's Equality Day. Witherspoon is also involved in TimesUp and is listed as a member of the Global Leadership Board, alongside Oprah.
Rose McGowan posted a scathing tweet about Oprah Winfrey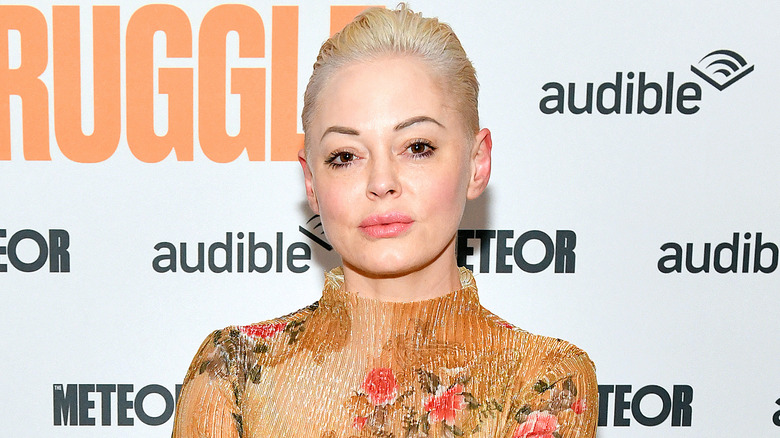 Craig Barritt/Getty Images
Recently, Oprah Winfrey has been trending on Twitter for a past interview she had with Dolly Parton that has been making the rounds on TikTok. The resurfaced interview has seen some Twitter users calling Oprah out for her "backhanded questions" that had the intention of "humiliating her guests." As such, Oprah became a trending topic, and Rose McGowan seemed to take the opportunity to make her feelings known about the former talk show host. 
In a tweet that has been pinned to her account, McGowan wrote, "I am glad more are seeing the ugly truth of Oprah. I wish she were real, but she isn't. From being pals with [Harvey] Weinstein to abandoning & destroying Russell Simmon's [sic] victims, she is about supporting a sick power structure for personal gain, she is a fake as they come." McGowan also included a photo of Oprah posing with Weinstein, kissing him on the cheek. 
According to the Daily Mail, McGowan has previously refused to work with Oprah due to her relationship with Weinstein, though it is worth noting that the media mogul has stated she did not know anything about his sexual abuse and has maintained that she was only "friendly" with him. McGowan also seems to be suggesting Oprah does not support Russell Simmons' alleged sexual assault victims because she stepped down from executive producing a documentary about the situation, though Oprah claimed in an interview with The Hollywood Reporter that was not the case.
If you or anyone you know has been a victim of sexual assault, help is available. Visit the Rape, Abuse & Incest National Network website or contact RAINN's National Helpline at 1-800-656-HOPE (4673).