The New Version Of Finding Freedom Is Not Sitting Well With Critics. Here's Why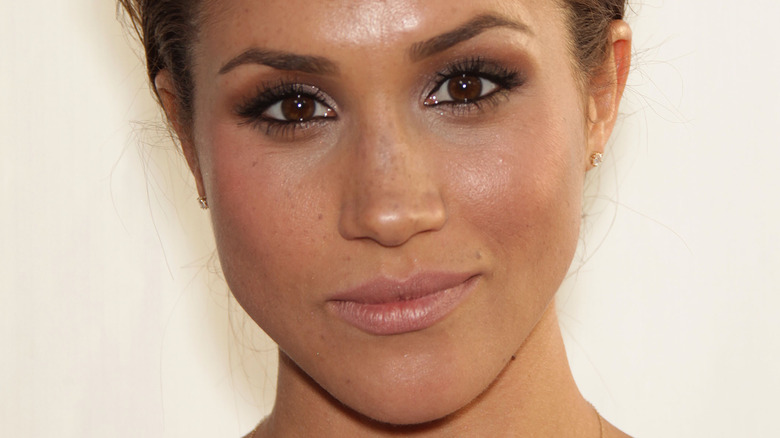 DFree/Shutterstock
We may receive a commission on purchases made from links.
Meghan Markle and Prince Harry are the subjects of the book "Finding Freedom," which is described as "the first, epic and true story of the Duke and Duchess of Sussex's life together," according to its description on Amazon. The book was co-authored by Carolyn Durand and Omid Scobie, the latter of whom is believed to be good friends with the duchess. An updated version of the book was released on August 31, according to the Daily Mail, and includes some exclusive content — and some clarification on quite a few different things. For example, a section written about Prince Philip's funeral claims that Meghan "hoped" to attend, and also suggests that the royal family was "quietly pleased" that she didn't, according to Express.
The book also details Harry's first meeting with his grandmother, Queen Elizabeth, since he left the UK, which occurred after Philip's funeral. "To see each other after so long apart, the longest he hadn't seen the Queen for, was very special," an excerpt reads, according to Town & Country. The book appears to paint Harry and Meghan in a brighter light than some of the tabloid stories about them, which isn't much of a surprise, given Meghan's relationship with the authors. However, critics aren't too thrilled with what's written on the inside pages. Keep reading to find out why critics aren't loving the updates to "Finding Freedom."
'Finding Freedom' proves Meghan and Harry 'must always have the last word,' critic says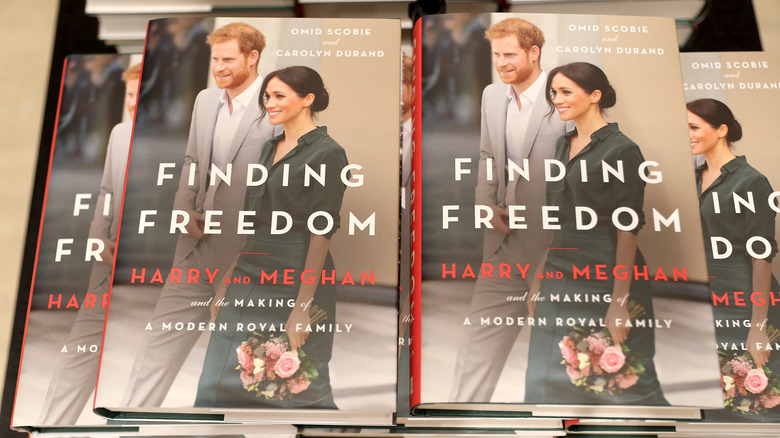 Chris Jackson/Getty Images
Journalist Richard Kay has been a fairly harsh critic of Prince Harry and Meghan Markle. In his latest piece for the Daily Mail, he explains why the new version of "Finding Freedom" isn't sitting well with him. For starters, the updated book was released on the 24th anniversary of Princess Diana's car crash. The timing is the first issue that Kay highlights. He dives into the updates, almost point by point, and shares his feelings on the lovely picture that's painted of the duke and duchess — and the jabs that are taken against anyone who has been against them. Kay points out that "every page of the epilogue drips with warmth for the Duke and Duchess, while rounding on their critics in and outside the Palace."
Kay writes that "the book will do nothing to erase the notion that [Harry and Meghan] possess an outsize sense of victimhood," and adds that the new epilogue consists of 25 pages of "self-serving reflections." Though the book isn't authorized by the Duke and Duchess of Sussex, Kay says that it proves that Harry and Meghan "must always have the last word."