​Are Rob Kardashian And Blac Chyna Back On?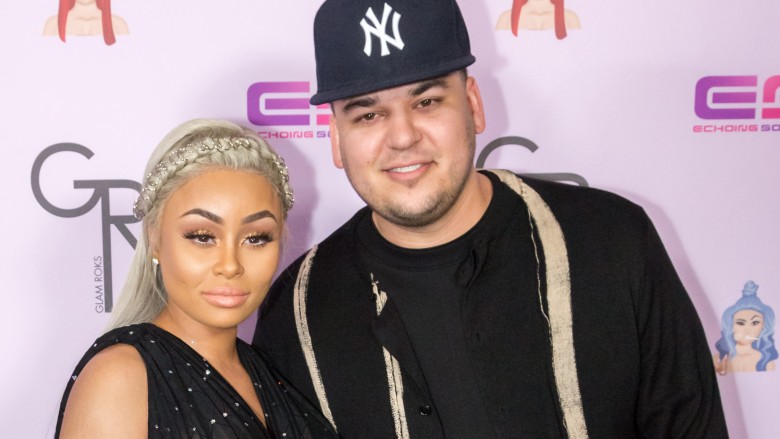 Getty Images
It's hard enough to keep up with the female members of the Kardashian clan but Rob Kardashian is proving himself to be one to watch. His on-again, off-again romance with Blac Chyna has us all confused!
Radar Online shared photos on April 20, 2017 of the new parents enjoying a dinner date at the Hollywood hotspot TAO. Chyna made her presence known with a bright purple wig and an all-white ensemble, but what really got our attention was a video of Rob rubbing her thigh!
In case you aren't familiar with the pair's history, after much fighting during her pregnancy, Chyna gave birth to their daughter, Dream, in Nov. 2016. Despite insisting that they were going to work things out, Chyna took the baby and moved out of the home she shared with Rob just days before Christmas. It was hardly a surprise to anyone who follows the pair on social media, however, since they had been fighting non-stop.
In the weeks that followed, Rob apologized to Chyna for his role in the blow-up and was reportedly "seeking help." Her mother, Tokyo Toni promised that the couple would find a way back to each other and all would be well. Maybe this date night is a sign of good things to come!
While they may not have explicitly addressed the status of our relationship, it definitely looks like things are heating back up.