What Drake Nearly Had To Do To Support His Rap Career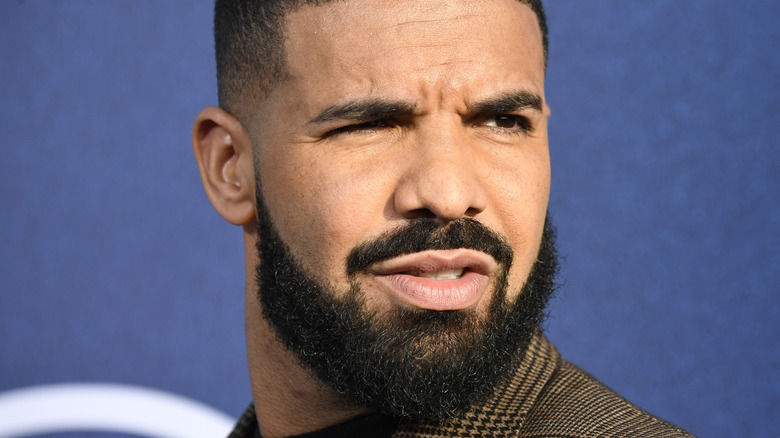 Frazer Harrison/Getty Images
For more than a decade, Drake has ruled atop the hip-hop world. The "Certified Lover Boy" and bonafide hitmaker has dominated the charts since 2009 with 237 songs charting, 45 songs reaching the Top 10, and eight songs becoming No. 1 Hits, per Billboard. With his catchy hooks and undeniable presence on the mic, Drake has ultimately cultivated an aura around him that supersedes his acting past.
Initially making his name on "Degrassi: The Next Generation," Drake (real name Aubrey Graham) portrayed James "Jimmy" Brooks, the basketball star who eventually becomes wheelchair-bound following a traumatic experience. A role he played for seven years (from 2001 to 2008), Drake proved that he was poised for success from the beginning. Following the end of his "Degrassi" run, Drake began making strides in the music industry as his rap career took off and the artist never looked back.
But before his rap career gained traction, Drake revealed an interesting tidbit about where his life was headed post-"Degrassi" — one many may find shocking and unimaginable for a superstar like himself. Though things ultimately turned out completely different, let's take a look at what Drake almost did to support his rap career!
Drake almost ended up taking a day job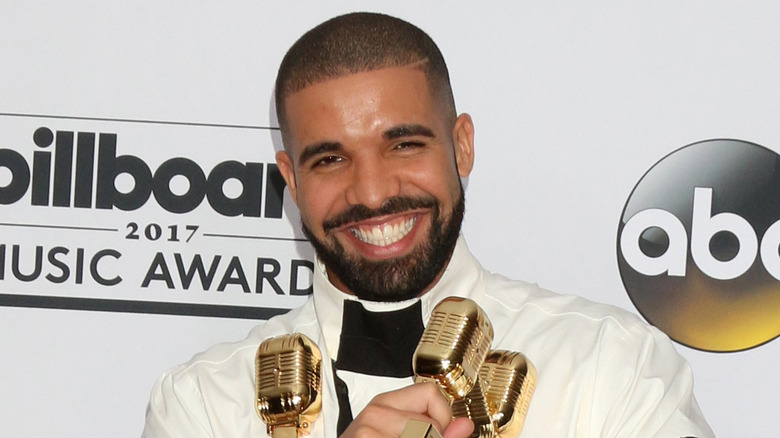 Kathy Hutchins/Shutterstock
Can you imagine walking into a restaurant today and being served by Drake? Can you imagine going to your local Home Depot and seeing Drake tend to the garden? Well, that was certainly the path Drake was headed down once his "Degrassi" run came to a close. In an interview with Heeb Magazine in 2010 (via Insider), Drake revealed that prior to the release of his breakthrough 2009 mixtape "So Far Gone," he was "teetering on getting a regular job."
"I was coming to terms with the fact that, okay, people know me from 'Degrassi,' but I might have to work at a restaurant or something just to keep things going," Drake told the outlet. The reason? Drake revealed, "The money from that show was very small" and was quickly "dwindling." Thankfully, "So Far Gone" launched Drake's rap career into the stratosphere and beyond with hit songs like "Houstatlantavegas" and "Successful" with Trey Songz and Lil Wayne. And let's face it — who didn't have "Best I Ever Had" as their MySpace song?
"So Far Gone" would go on to become one of Drake's most popular and influential mixtapes, and will forever be remembered as the tape that got him to the top. With that being said, let's take a look back at one of Drake's greatest mixtapes.
Drake came into his own and never looked back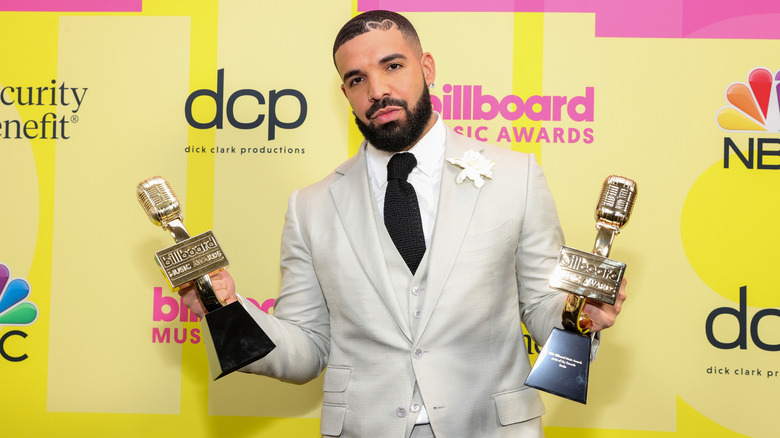 Rich Fury/Getty Images
2009 proved to be a big year for Drake. Just three years into his rap career at this point and one year removed from "Degrassi," Drake's life was in a state of flux — until the release of "So Far Gone." With features from names like Lil Wayne and Omarion, Drake's career reached new heights and made him into an overnight success.
In 2009, Drake spoke to Complex and opined about his life before the mixtape's release. "[In] January 2008 when I was kinda confused like, 'What am I really doing?'" Drake added that he quit "acting [altogether] to really do this music thing." He also mentioned that music is "way different than acting" and that "there aren't people to depend on" alongside having "to build your own thing basically from the ground up." Drake revealed the 2009 mixtape was born out of not just a "destructive... exhausting relationship," but also a conversation he had with a friend about the way they spoke about women, which he described as "so brazen and so disrespectful." "Are we becoming the men that our mothers divorced?" Drake profoundly inquired.
Ironically, Drake also discussed the tape's criticisms of sounding like Kanye West's "808s and Heartbreak," acknowledging West as an "amazing mind" but also noting he's "been singing" long before West's release. And now, 11 years later, the two are poetically feuding for chart dominance between Drake's "Certified Lover Boy" and Kanye West's "Donda."