What Really Happened Between Drake And Kim Kardashian?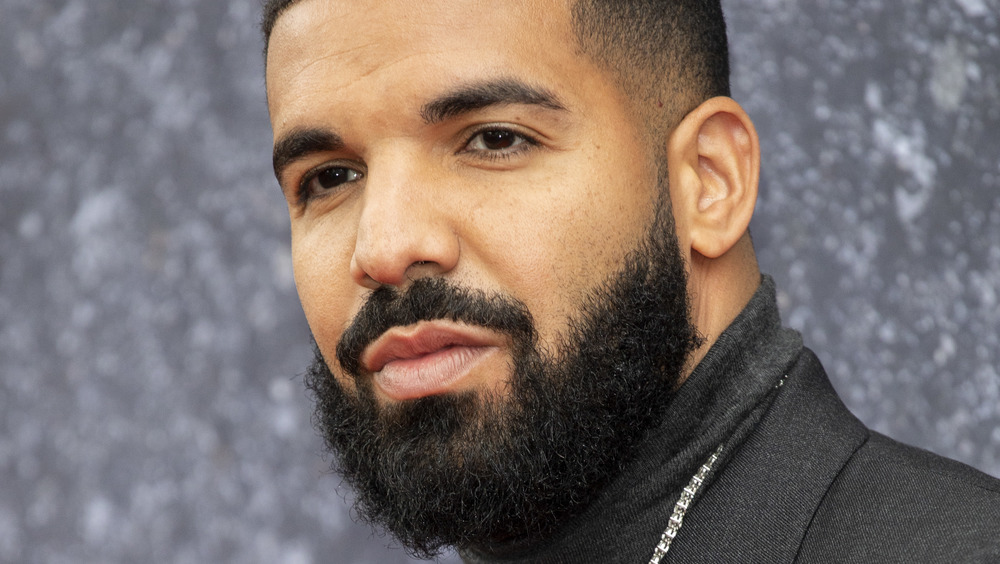 John Phillips/Getty Images
Drake is reigniting an old feud with Kanye West, it seems, as the Canadian rapper name dropped West in his newly released single "Wants and Needs." The "In My Feelings" singer released Scary Hours 2 in March 2021 to fans delight, as they have been patiently awaiting the release of Drake's sixth studio album Certified Lover Boy. On the sister EP to 2018's Scary Hours, which features three new songs, Drake seemingly brings up an old feud with West over a rumor he and Kim Kardashian had an alleged fling.
"Yeah, I probably should go link with Yeezy, I need me some Jesus / But soon as I started confessin' my sins, he wouldn't believe us," rapped the artist.
Social media immediately began to buzz, with some fans thinking this could be the start of a renewed relationship between the two rappers, while others assumed the "us" Drake is referring to is about Kim Kardashian and the years-long rumor that she and Drake were once an item. So what is the truth behind the feud, and what really happened between Drake and Kim Kardashian? Keep scrolling to learn more.
Kanye West told Drake to never mention 'my wife'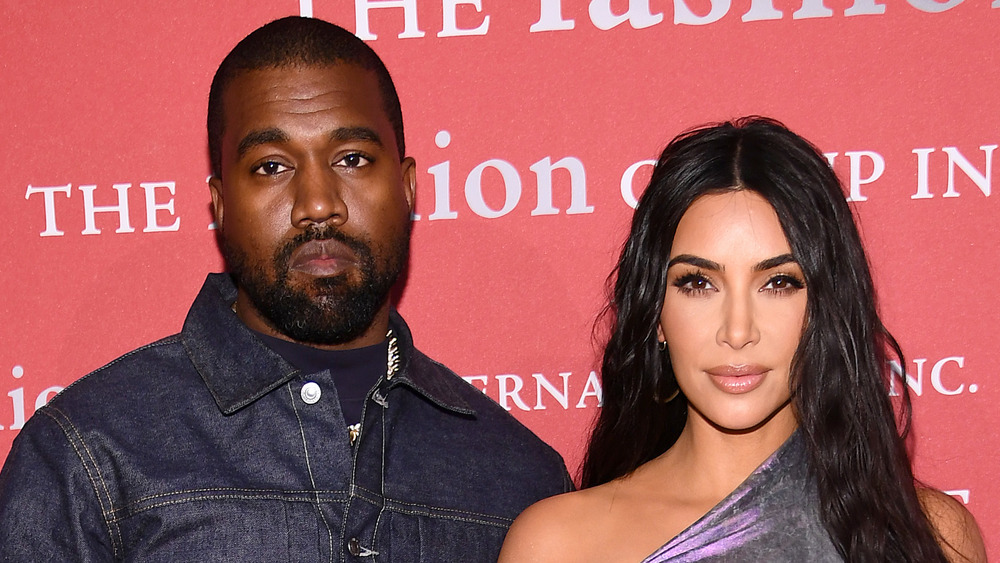 Dimitrios Kambouris/Getty Images
The beef between Drake and Kanye West seemingly began back in 2018, when the "God's Plan" artist was publicly feuding with rapper Pusha-T (who happens to be GOOD Music president, a record label founded by Kanye West). At the time, Pusha-T revealed to the public that Drake had a son he was hiding from the world, a claim that the Toronto rapper assumed West had told Pusha-T. That rumor turned out to be false, but did not stop the Drake-West public takedown.
Where does Kim Kardashian come into the mix? In 2018, Drake released what would later become a No. 1 hit, "In My Feelings," with the lyric "Kiki, do you love me?" The line sparked fans to assume he was talking about the Keeping Up with the Kardashians star who often goes by "Kiki" around her family.
According to the Daily Mail, West responded by posting an Instagram video, stating, "The fact that there's people making rumors or thinking you f**ked my wife and you're not saying nothing and you're carrying it like that, that don't sit well with my spirit." West later went on to say, "Don't speak on nobody from my family, nothing that could be even mentioned with my wife. Period" (via Pitchfork).
It's doubtful any of the Drake-Kim Kardashian rumors are true, but that did not stop fans from bringing up the old tale amid the Toronto rapper's newest Kanye West mention in "Wants and Needs."