Kim Kardashian Weighs In On The Britney Spears Documentary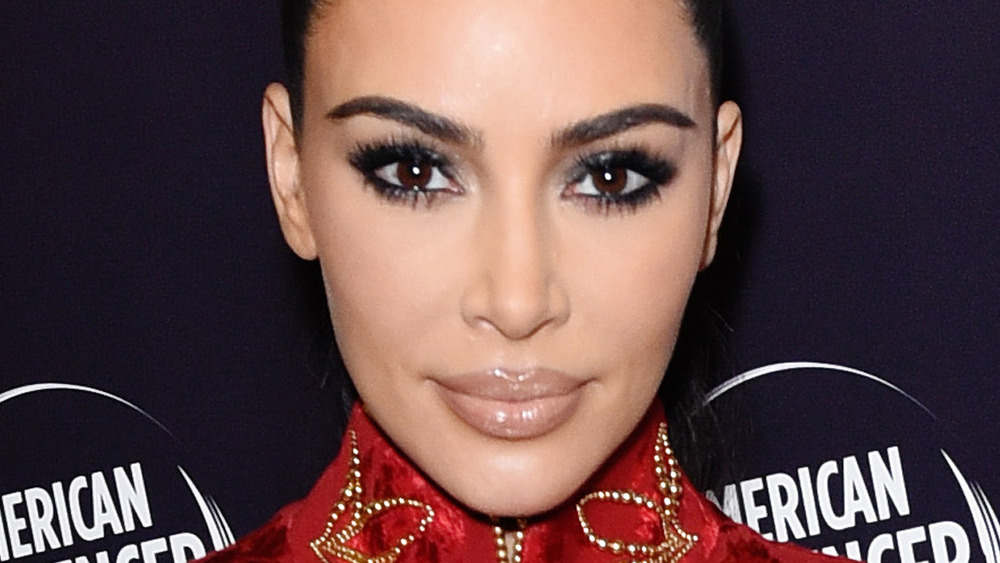 Presley Ann/Getty Images
Kim Kardashian is the latest of female celebs speaking out regarding how the media treated Britney Spears. After watching the Britney Spears documentary, Framing Britney Spears, the Keeping Up with the Kardashians star took to Instagram to share how she feels "a lot of empathy for" Spears.
The documentary that was released in early 2021 detailed the rise of Britney Spears and the cost fame had on the pop singer. The New York Times special revealed how much media perception of Spears led to her eventual conservatorship and how fans of the pop superstar are banding together to #FreeBritney from her father Jamie Spears. The #FreeBritney movement gained more support after the release of the documentary.
Paris Hilton publicly spoke out in defense of her friend, revealing how much the documentary made her think about her own plight with fame and how she was treated in the media. Hilton gained massive fame in the early 2000s as a reality star and socialite partying with Spears, Lindsay Lohan, and, of course, Kim Kardashian.
Now after watching Framing Britney Spears, Kim is reflecting back on how negative media has impacted her.
Kim Kardashian says media scrutiny while pregnant "really broke" her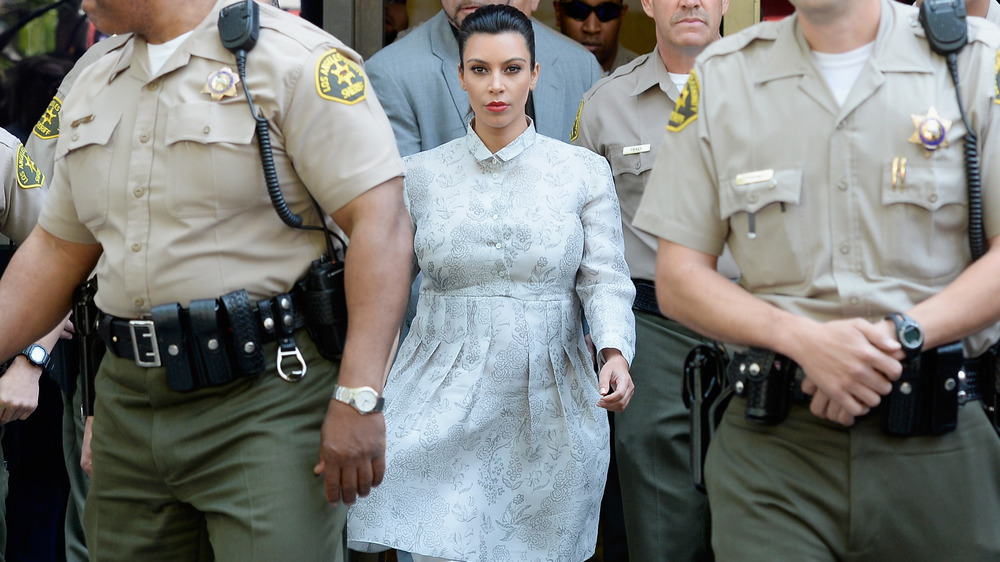 Kevork Djansezian/Getty Images
Sharing her thoughts on her Instagram story after finally watching Framing Britney Spears, Kim Kardashian revealed how much media can break even the strongest person, writing (via TODAY) that "no matter how public someone's life may seem, no one deserves to be treated with such cruelty or judgement for entertainment."
The SKIMS owner went on to share how watching the Spears doc reminded her of the time in which she was pregnant with her first child North (pictured above) and the media scrutiny that came with her pregnancy. "When I was pregnant with North I was suffering from preeclampsia, which made me swell uncontrollably," wrote the Keeping Up With the Kardashians star. "I cried every single day over what was happening to my body mainly from the pressures of being constantly compared to what society considered a healthy pregnant person should look like — as well as being compared to Shamu the Whale by the media."
The reality star shared countless reports from the time revealing how the media attention "really broke" her. Kim shared screenshots of tabloids (via TMZ) depicting past headlines like "I Can't Stop Eating," "Paid to Get Fat," "Alone & Binge Eating," "My Butt Won't Stop Growing" and other fat-shaming titles for a then-pregnant megul. "To say this didn't take a toll on me mentally would be a lie," wrote Kim. With all that considered, it's not hard to see why Spears' story resonates so deeply.