The Real Reason Why The Kardashians Got Their Own Show Will Surprise You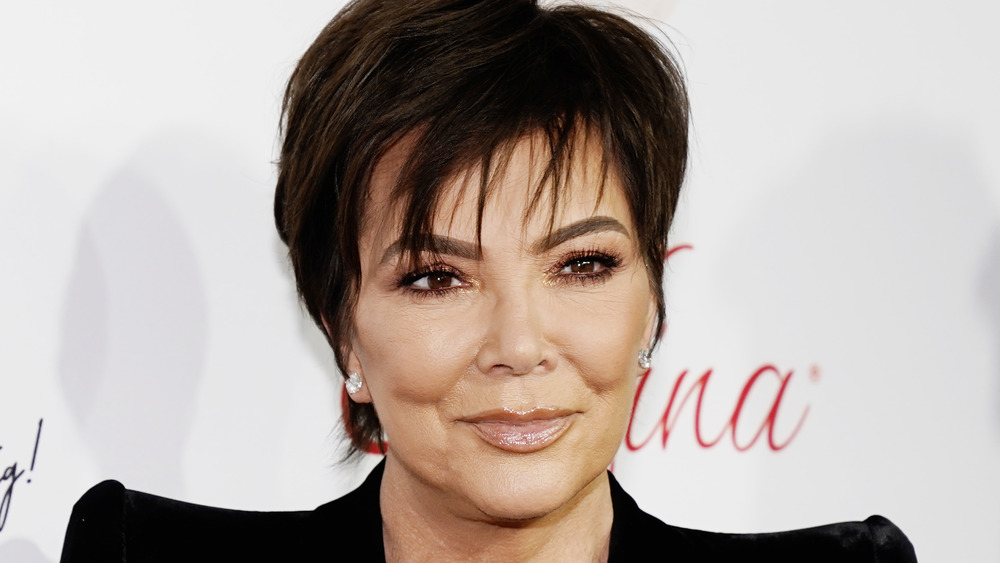 Erik Voake/Getty Images
The world's most successful momager, Kris Jenner, is the subject of a new unauthorized biography by investigative journalist and celebrity biographer, Cathy Griffin — and the author is dishing to Nicki Swift about some of the juiciest tidbits in her new book. The biography, called Dirty Sexy Money: The Unauthorized Biography of Kris Jenner, is purportedly full of previously unknown Kardashian gossip. Who even knew there was such a thing?
Griffin's dirt includes the real reason Keeping Up With the Kardashians got the green light from E! 20 long seasons ago. While it has become ~Kardash Kanon~ that Kris got the show on the air by cleverly leveraging the media buzz about a certain home video, Griffin says this isn't quite the whole story according to her sources. Griffin got her info from John Ferriter, "the uber William Morris agent who packaged the deal for his client Ryan Seacrest," she said. Meaning the new details come straight from the horse's mouth.
Keep scrolling to learn who the actual draw was for the execs.
Kris Jenner's business savvy is legit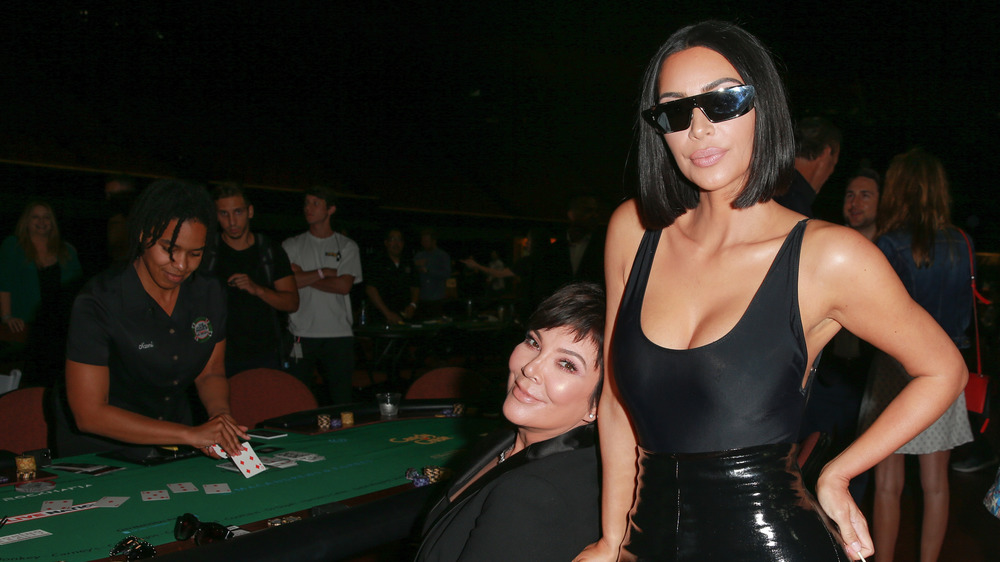 Rich Fury/Getty Images
Cathy Griffin tells Nicki Swift that John Ferriter told her that the leaked tape of Kim Kardashian having sex with boyfriend Ray J actually had nothing to do with why Keeping Up With the Kardashians got picked up, contrary to the story that Kris Jenner masterminded the whole thing.
"He revealed that [Caitlin] Jenner, the gold medal winner who was proclaimed the World's Greatest Athlete during the 1972 Olympics, was the big draw name-wise during the initial show discussions," Griffin revealed. "Ferriter, in his first interview ever about the subject, said the show was in development 'months' before the sex tape was in circulation."
So it turns out Kris is not quite Machiavellian enough to use revenge porn of her daughter as marketing for her reality show pitch — which is a relief, to be honest. But that doesn't mean she doesn't know exactly what she's doing, according to Griffin. "For the first time Ferriter explained all of the intricate details of the deal, which Kris was quick to pick up on how to make the series a reality with her savvy ideas for creating scintillating and entertaining content," Griffin said. And the rest, of course, is reality TV history.