What Kris Jenner's New Biography Reveals About Her Life
Kevin Winter/Getty Images
We may receive a commission on purchases made from links.
If you're a fan of reality TV, then you likely know a lot about Kris Jenner thanks to her highly public persona and famous family. However, there are also a fair share of (arguably, over-the-top and often mind-boggling) aspects of the celebrity that you might not have known. For instance, are you familiar with what she was like before the fame? You might also be intrigued by the strange intricacies involved with her past marriages. Of course, your interest is surely piqued when it comes to her relationship with her relatives, not to mention the fellow well-known figures that aren't exactly fond of the momager. On top of all that, it turns out that there are plenty of other facets of Jenner's life that are more than just a little captivating.
That's why award-winning investigative journalists Cathy Griffin and Dylan Howard teamed up to write Dirty Sexy Money: The Unauthorized Biography of Kris Jenner. The book provides "the definitive account of how Kris, a Beverly Hills socialite with little formal education, built herself a global empire."
Thanks to info and insights from "key people who spoke publicly for the first time" and shared "never before told stories" (via the biography), Griffin explains that the book delves into Jenner's "triumphs and losses," as well as "her crises and celebrations," and "her famous friendships" not to mention "family conflicts." Frankly, you'll be blown away when you find out what that actually includes!
Kris Jenner's story is laid bare 'in all its dirty, sexy glory'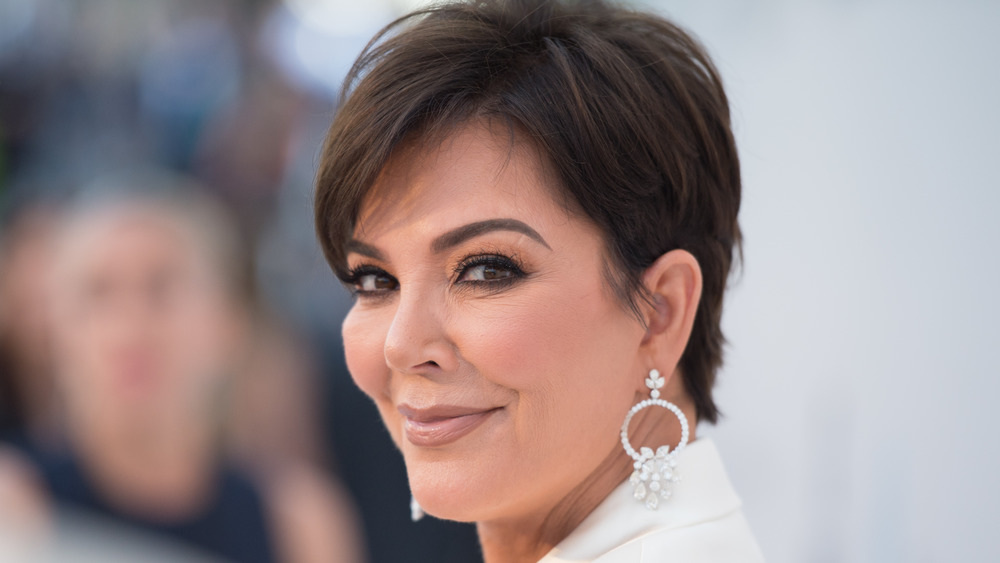 Ryan Emberley/amfar/Getty Images
There's no doubt that Kris Jenner is the definition of being "savvy, steely," and "ambitious," which is exactly what readers will take away from Cathy Griffin and Dylan Howard's Dirty Sexy Money: The Unauthorized Biography of Kris Jenner. Granted, that's not all that readers will find out about the reality TV mom and mega-successful star.
Anyone who takes a peek at the biography — or, more likely, devours every single page — will find out how the seemingly unstoppable mother of six got into the reality TV game and how she's "addicted to risk and attention." You might also be interested in "just how important ... Kim Kardashian-West's sex tape was" when it came to "jump-starting her career" and how Jenner "controlled her daughters' sex lives." Beyond that, there are also "shocking diaries accusing Kris of parental abuse," allegations that "the matriarch drove a wedge" between her ex, Caitlyn, and her family, as well as the "truth about her current relationship with a much younger man, Corey Gamble," among other eye-opening tidbits.
"Readers will come away with a greater appreciation of who Kris really is beyond her television persona and a fuller understanding of her important place in reality television and Hollywood cultural history as a pioneer," according to Griffin. Howard added, "The result is a dramatic narrative account of Kris's real story as you've never heard it before . . . in all its dirty, sexy glory."