Were Meghan And Harry's Mental Health Concerns Really Suppressed By The Royal Family?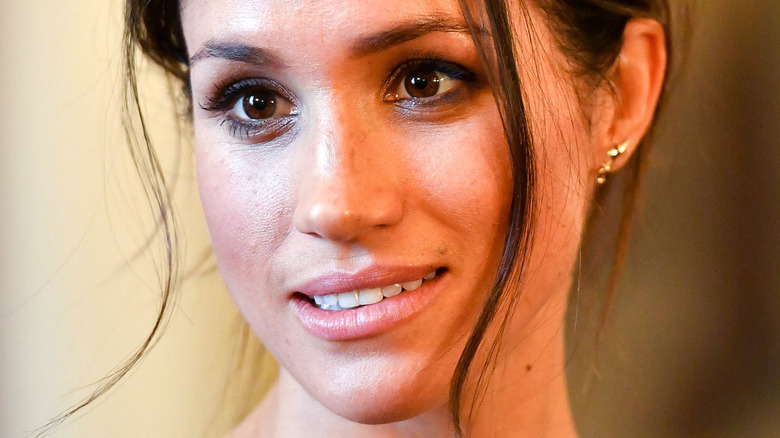 Wpa Pool/Getty Images
During her sit-down interview with Oprah Winfrey that aired back on March 7, Meghan Markle opened up about the feelings of despair that she was experiencing while living in the UK. "I just didn't see a solution. I would sit up at night ... It was all happening just because I was breathing. I was ashamed to say it at the time and ashamed to have to admit it to Harry, especially, because I know how much loss he's suffered. But I knew if I didn't say it, I'd do it. And I just didn't want to be alive anymore. And that was a very clear and real and frightening constant thought... I thought it would've solved everything for everyone," Meghan candidly told Oprah, according to Marie Claire. 
Meghan went on to tell Oprah that she wanted to get help, but she was "told that [she] couldn't" because that "wouldn't be good for the institution," according to Entertainment Tonight. Harry has also struggled with his mental health over the years, which he opened up about in his series "The Me You Can't See" that aired on AppleTV+. And while some people have had their doubts about the things that Harry and Meghan have revealed, such as Piers Morgan, who has continuously said that Meghan is a liar, according to the Daily Beast, there is one person who is sticking up for the Duke and Duchess of Sussex — and that's co-author of the book "Finding Freedom," Omid Scobie. Read on for more.
Royal biographer appears to confirm Meghan Markle's claims about how her mental health was handled by the palace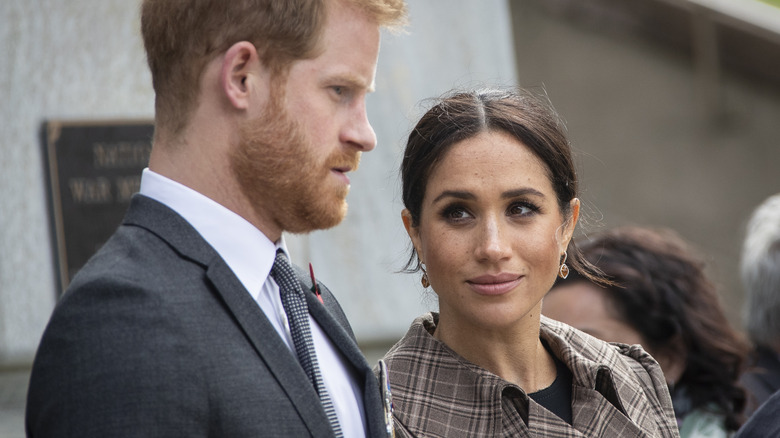 Pool/Getty Images
Omid Scobie told "Good Morning America" that the reason that Prince Harry and Meghan Markle were so candid with Oprah Winfrey during their interview was because they wanted to "try and speak to some of those moments that many of us perhaps didn't understand over the last couple of years." The biographer explained that Harry and Meghan's decision to leave the UK wasn't about them wanting more or their desire to earn money "in a different way." It was about their need to ensure that they were both okay, from a mental health perspective.
Scobie went on to sort of confirm Meghan's statement about her mental health. "Actually what we heard was a story that helped us understand why they were so unhappy within that space as well, not only dealing with racism, but having their mental health suppressed or ignored by certain quarters of the institution," Scobie said in his interview with "Good Morning America," suggesting that the palace did indeed ignore Meghan's plea for help. "Those are things that are untenable for anyone, but we just didn't know at the time it was happening [that's what] was going on behind palace walls," Scobie added.
If you or someone you know is having suicidal thoughts, please call the National Suicide Prevention Lifeline at 1-800-273-TALK (8255) or text HOME to the Crisis Text Line at 741741.