The Lie Lori Loughlin Told To Get An Acting Role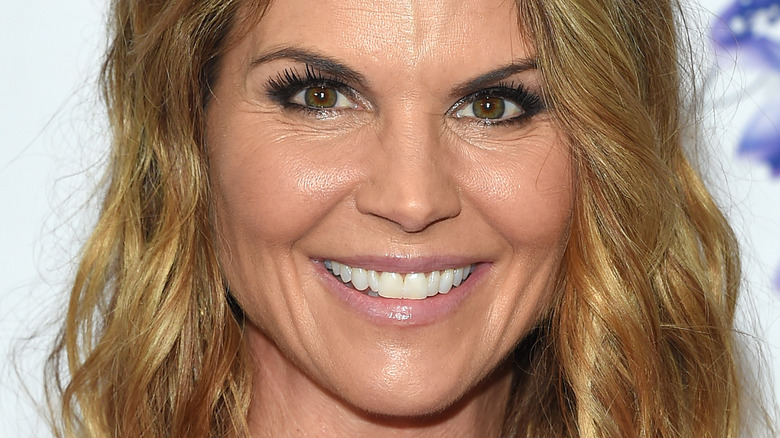 DFree/Shutterstock
As it turns out, the college admissions scandal isn't the only thing Lori Loughlin lied about. The "Full House" alum has been mired in controversy ever since the college admissions scandal broke in 2019, and though she has been sentenced and served her time, the fact remains that her career has been irreparably stained as a result. After her two-month sentence at a low-security prison in December 2020, Loughlin has maintained an extremely low profile since, and finally emerged in public in March for her court-mandated community service.
What's interesting to note, however, is that before Loughlin was caught red-handed lying to get her daughters, Olivia Jade and Isabella "Bella" Giannulli, into high-profile colleges, she was lying to advance her career at an early age. In 2018, just one year before the college admissions scandal broke, Loughlin revealed that she lied to a producer to land a role at the advent of her career in a stunning revelation.
Wondering what lie Lori Loughlin told to get the role? Read on to find out!
Lori Loughlin told producers she could dance to land a role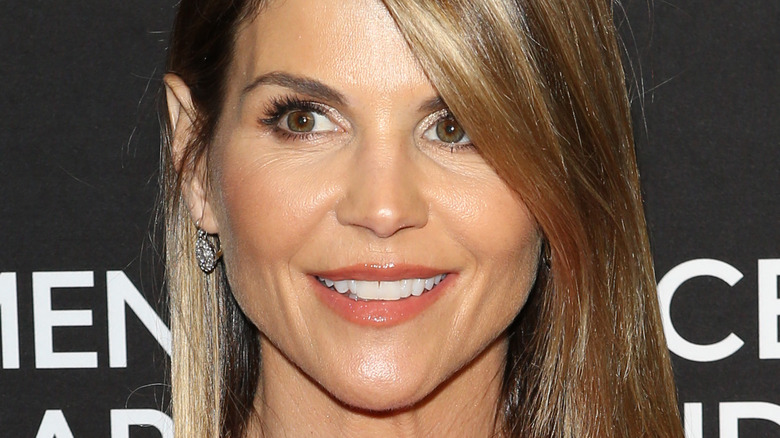 Kathy Hutchins/Shutterstock
In a 2018 interview with Salon, Lori Loughlin opened up about the big lie she told at 16 years old to land a role on the soap opera, "The Edge of Night." She recalled, "I lied and said I could dance because it was the role of a dancer and then I got there and they had a full blown dance studio because they never said, 'Could you audition and dance?'" 
Once she realized the "full blown studio" along with a choreographer were on set, Loughlin had to face the music. She begrudgingly confessed that she was not a dancer and was confident she'd be fired. However, the producers ultimately took her character in a different direction. "Then it was a character that couldn't dance," Loughlin noted before opining, "I was just bad."
Though it ultimately worked out for Loughlin in the end, she also opened up about the valuable lesson she learned from the experience beyond lying. 
Being replaceable on TV is commonplace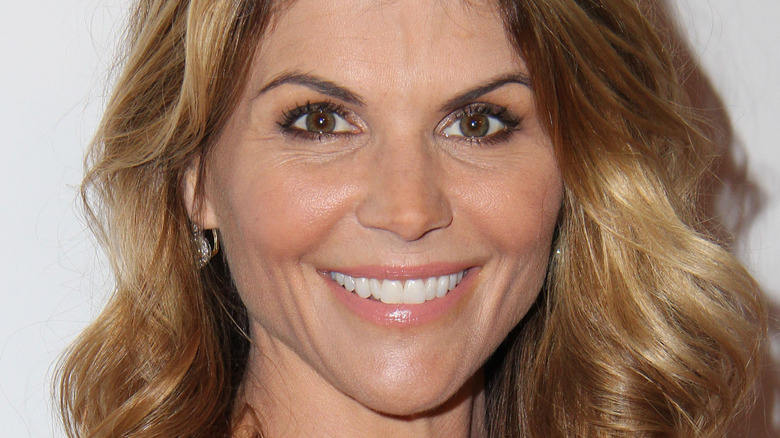 Kathy Hutchins/Shutterstock
Lori Loughlin learned and witnessed firsthand a lesson in humility during her time on "The Edge of Night." After seeing an actor get replaced due to a traumatic accident, Loughlin said she learned "that you are always replaceable and to be humble and thankful," per Salon. The star then recalled the story of actor Larkin Malloy, who was replaced on the soap opera after a terrible car accident that left him hospitalized.
Malloy, who had a prominent role in the show, "was hit by a gypsy cab one night in New York City [and] didn't show up for work the next day." Loughlin noted that "[n]o one knew where he was" until "they located him in the hospital ... in critical condition." Despite Malloy's bad health at the time, Loughlin realized that the show must go on. 
While the accident happened on a Thursday, "On Friday they were auditioning, because it's a daytime soap, auditioning another actor to replace him," Loughlin revealed. It's likely that Loughlin took a lesson in humility after her time in prison, too.