Why Janet Jackson Isn't Close With Michael's Daughter Paris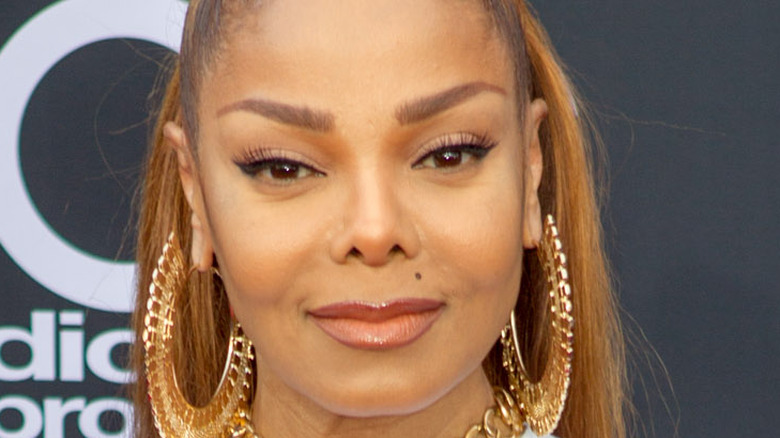 Jamie Lamor Thompson/Shutterstock
Despite being one of the most famous families in the world, the Jackson family has tried their hardest to remain as private as possible. After gaining fame at a young age with his older brothers in the Jackson 5, the most famous member, deceased music icon Michael Jackson, embarked on an explosive solo music career in the 1980s. Younger sister Janet Jackson also pursued a solo music career that was just as successful.
Throughout all of Michael's controversies and allegations, Janet remained close with her older brother until he died in 2009. On August 29, 2021, the "All For You" chart-topper honored Michael with a throwback black-and-white snapshot, captioning the Instagram photo, "Missing you." Michael had three children — sons Prince Michael Jackson and Prince Michael Jackson II, and daughter Paris Jackson. While the two seemed close at Michael's memorial service (Janet famously comforted Paris as she cried), throughout the years, many have questioned Janet's relationship with her niece — as headlines have suggested they aren't close.
No one reached out to Paris Jackson about supporting Janet Jackson at the BBMAs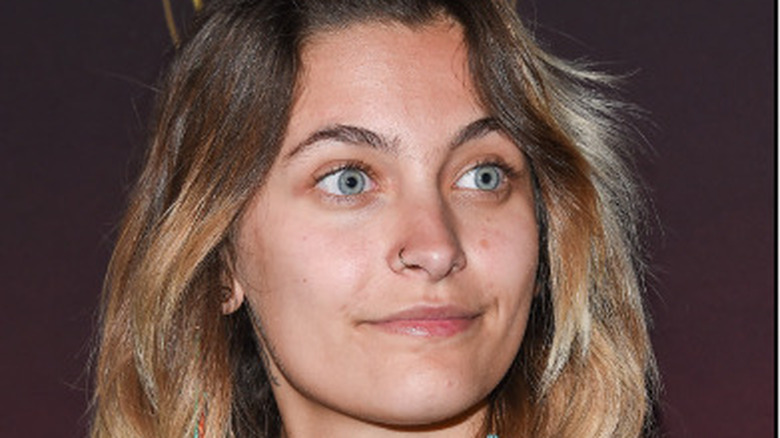 Shutterstock
In a 2012 video clip, it appears as if Janet Jackson was seen trying to snatch Paris Jackson's phone from her hand on their driveway. After Paris pulls back and runs inside the house, Janet's security holds the singer back. Neither Janet nor Paris have ever addressed the situation, but it was reported that the police were phoned to break up a fight that same day and that it was related to Michael's will.
In 2018, Janet was honored with the Icon award at the Billboard Music Awards, where she also performed a medley of hits. As noted by People, Paris' brother Prince Michael Jackson and Janet's older sister Rebbie Jackson attended to support the powerhouse superstar. However, Paris was a no-show, which seemed to rub people the wrong way. 
According to People, Paris explained on her Instagram story why she wasn't at the event. "No one from my mgmt reached out to me about attending billboards or about the award, and no one from my family did either," she said. " ... Please do not tell me/demand/try to control how I handle my relationship with the people in my life, specifically my family," adding cryptically, "as amazing and as sh***y as things can be, it is no one's business but ours." While Paris didn't mention Janet's name, she did express the appreciation she has for her relatives, writing, " ... I will always have love and respect for my family. ALWAYS."
Sources say Paris and Janet Jackson later clashed over who should pay for Joe Jackson's funeral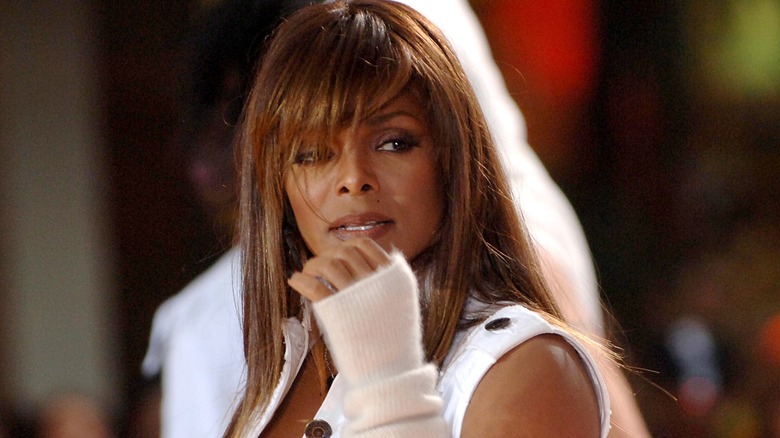 Everett Collection/Shutterstock
Janet Jackson's dad, Joe Jackson, died in June 2018, which reportedly ended up causing quite a stir between Janet and her niece Paris Jackson after. According to Radar Online, the pair argued over who will pay for the arrangements of his funeral. "Janet has said she'll pay for it because she believes Paris paying for it would be an embarrassment to the family," an insider told the outlet, adding, "Paris believes her grandpa is a legend and should be treated as such." A different source was quick to mention that Janet wasn't close to her father, claiming it was all hidden from the spotlight. "Janet still had a terrible relationship with him, though it wasn't shown in public," they said. 
As of this writing, both Janet and Paris haven't had any other headline-making interactions (that the public knows of, anyway). Though they each have active Instagram accounts, Paris seems to follows her legendary auntie while it looks like Janet has yet to follow back her niece, who has also followed in her family's footsteps by releasing music.