Which Celebrity Helped Paris Jackson Get Her Role On American Horror Stories?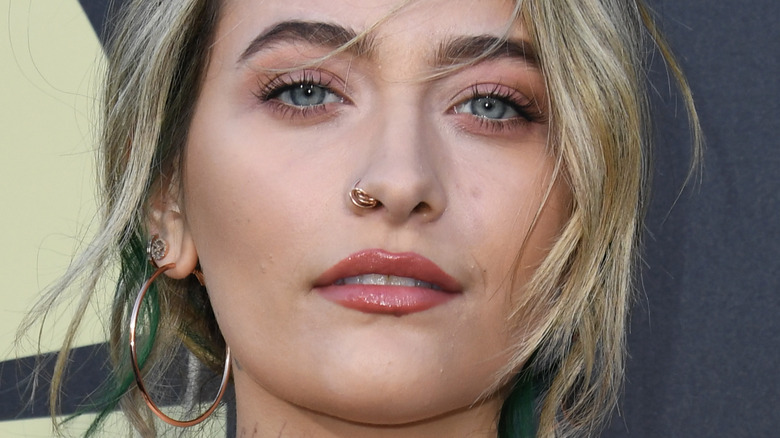 Jon Kopaloff/Getty Images
Being the daughter of the King of Pop, Michael Jackson, means Paris Jackson was born into the world of fame by default. Instead of simply being known for her father's legacy, however, she has managed to embark on a career that has allowed her to shine all by herself.
Paris followed in her dad's footsteps by becoming a musician. Her debut album, "Wilted," was released in 2020, and saw her show off her singing ability. As noted by her IMDb page, Paris is also an actor with many credible roles under her belt. She made her acting debut as Nelly in 2018's "Gringo" and has since appeared in "Scream" and "Star." Most recently, Paris secured herself a role in the latest iteration of the "American Horror Story" spinoff show "American Horror Stories" as Maya.
Even though Paris has a natural talent for acting, she has revealed in a new interview that a famous friend helped her nail her audition. Keep reading to find out who it was.
Paris Jackson received great advice from family friend Macaulay Culkin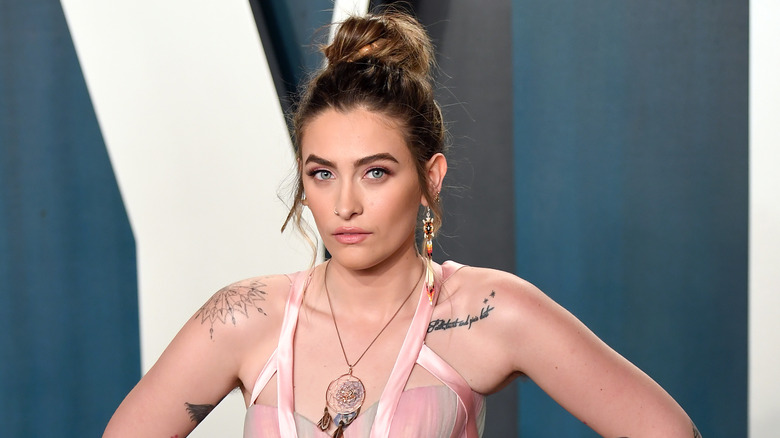 Karwai Tang/Getty Images
When Paris Jackson agreed to appear as Maya in the "American Horror Story" spinoff, "American Horror Stories," she signed an NDA and was told to keep things hush. However, she did tell one person about her secret new job, her godfather and fellow "AHS" actor Macaulay Culkin. The legendary former child star is scheduled to play Mickey in the upcoming series, "American Horror Story: Double Feature," per TVLine.
"They were very, very uptight about the NDAs and things like that," Paris told E! News in an exclusive interview. "But I did figure, he signed an NDA, he's in the AHS family. I feel like if I could tell anyone, it would be him." Ahead of her audition, she asked the seasoned actor for some advice, which clearly paid off. "He said overdo it at certain points," Paris said, adding, "Kind of like, overact and kind of make it theatrical."
The pair both appear to be enjoying their new roles and have been sending each other snapshots of themselves on set. "I sent him a picture of my face covered in blood and then he sent me a picture of blood in his hair. It was cute," the "Let Down" singer revealed.