How Much Money Did Mayim Bialik Make On The Big Bang Theory?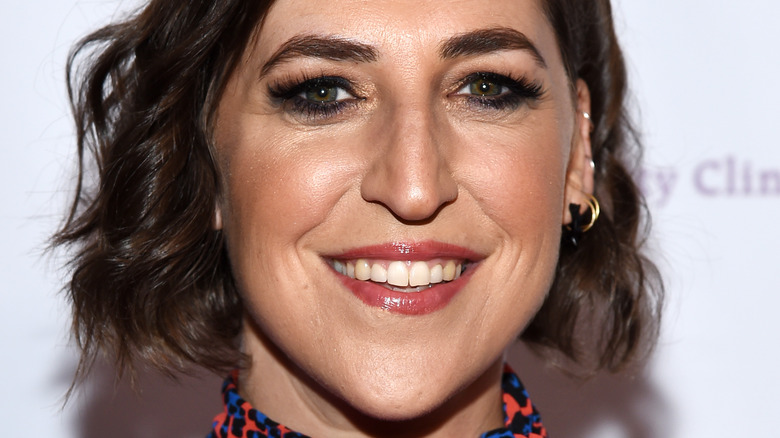 Amanda Edwards/Getty Images
Mayim Bialik played the lovable, quirky Amy Farrah Fowler on the CBS sitcom "The Big Bang Theory," which ran from 2007 to 2019. The actor joined the cast in its third season as a potential mate for the equally quirky Sheldon Cooper, played by Jim Parsons, per Us Weekly. The two quickly became one of the most-shipped couples on the show, and it only helped that the chemistry between Bialik and Parsons was spot on. 
Speaking with the entertainment publication, Bialik explained why they got along so well. "Jim and I had a lot of nice moments together on set and I think one of the things that worked so well for us as actor partners, and maybe as producing partners too, is that we're not overly sentimental as humans," she said. Despite this lack of sentimentality, Bialik added that it was incredibly hard to film the couple's last scene together. "[It was] very, very emotional, and also just to think of what that played out like for everybody to get to see us having our last scene," the actor recalled.
The "Call Me Kat" actor starred alongside an eclectic group of characters that made up the cast of "The Big Bang Theory," including Kaley Cuoco, Johnny Galecki, Kunal Nayyar, Simon Helberg, and Melissa Rauch. But did you know that not all cast members raked in the same amount of dough per episode? Keep reading to find out how much Bialik made during her time on the series.
Mayim Bialik made less per episode than most of her counterparts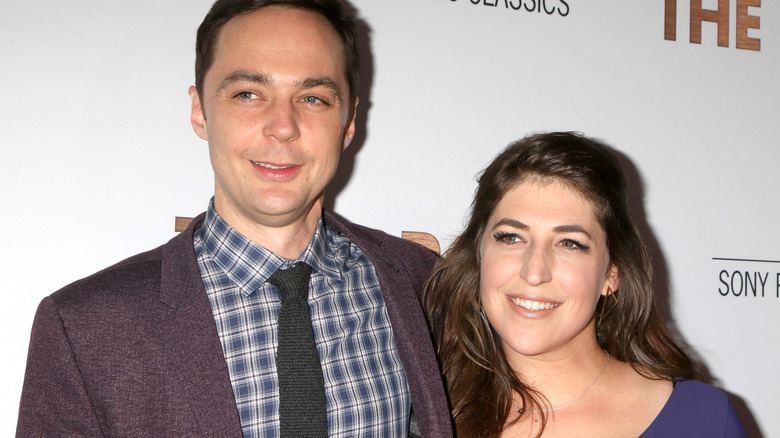 Kathy Hutchins/Shutterstock
According to Screen Rant, out of the core group members that starred in "The Big Bang Theory," Mayim Bialik had one of the lowest salaries during her 10-year stretch. When the actor first joined the cast, she was earning about $45,000 per episode, but once her character got up and running, becoming one of the main seven, this number rose over time to around $500,000 per episode. There's a reason she earned less, however, and it wasn't because her character was any less important than the others. 
Bialik simply hadn't been there since the beginning and producers were not anticipating that she'd become such a huge character throughout the course of the series. Once they realized just how crucial she was to the show's growth, Bialik was able to negotiate her salary and bump it up to the $500,000 per episode.
Even by the 13th and final season of "The Big Bang Theory," Bialik was still bringing in about $400,000 less than most of the other main cast members. Melissa Rauch, who plays Bernadette Rostenkowski-Wolowitz, was the only other member of the main seven that earned the same as Bialik, and for the same reason. According to The Hollywood Reporter, the other five main group members took issue with Bialik and Rauch's much lower salaries and each volunteered to take a $100,000 cut on their paycheck, bringing their earnings from $1 million to $900,000 by the end of the show's run.
What is Mayim Bialik up to now that 'The Big Bang Theory' is over?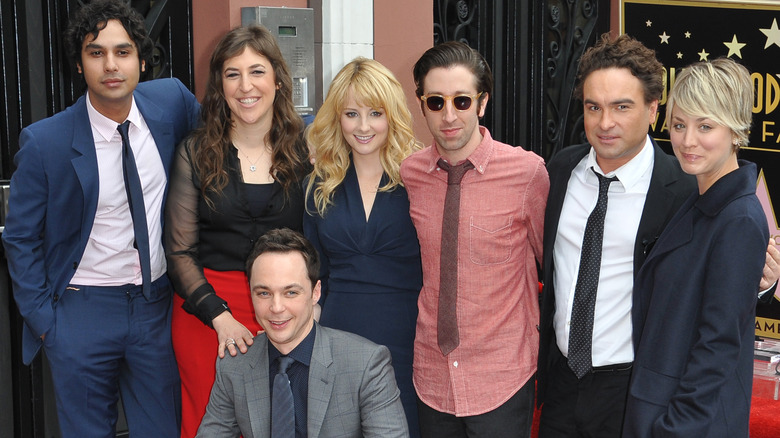 Featureflash Photo Agency/Shutterstock
"The Big Bang Theory" wrapped up in 2019, leaving Mayim Bialik without a job for the first time in a decade. However, this wasn't the end of acting for the California native, nor was it the end of partnering with her on-screen beau Jim Parsons. Bialik teamed up with Parsons for a new comedy project, a sitcom called "Call Me Kat," which airs on Fox. The show centers on Bialik's character, Kat, who opens a cat café in Kentucky in an act of rebellion against her parents, as detailed by The Hollywood Reporter. The series is fitting for the "Blossom" actor, as she is a cat mom to three of her own, and often posts photos of them on social media, in addition to her human kids, Miles and Frederick. 
Despite staying busy with family life and filming "Call Me Kat," Bialik has many fond memories of her time on "The Big Bang Theory" and misses what she describes as the "thrill" of it, according to Fox News. In an interview with the network, Bialik noted, "It was a real thrill as an actor to be employed for that long and to be employed at something that I enjoyed so much with people that I enjoyed working with so much."