Cote De Pablo Had To Face This Major Fear To Star In NCIS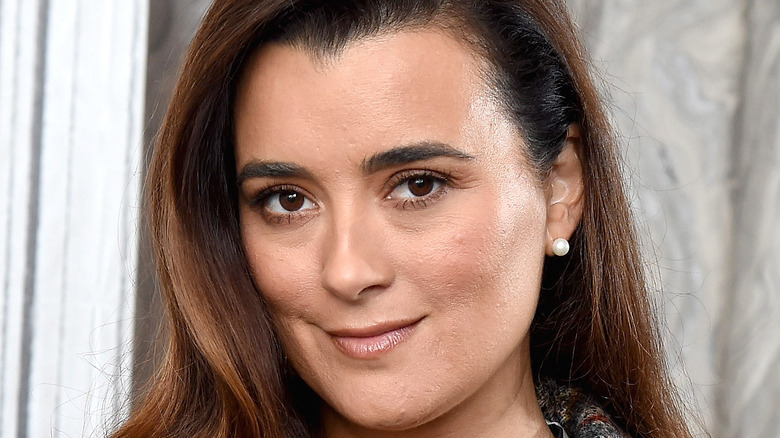 Gary Gershoff/Getty Images
Cote de Pablo's "NCIS" role as former Israeli Mossad agent Ziva David called for her to embody badassery. The tenacious character became a fan favorite over the course of the actor's first eight seasons on CBS' popular crime procedural, so viewers were naturally heartbroken when she abruptly exited the show ahead of its 11th season.
De Pablo would later return for Seasons 16 and 17 in an arc that gave her a happy ending with her longtime love interest Tony DiNozzo (Michael Weatherly) and their young daughter Tali (Emelia and Layla Golfieri). Fans still seem to hold out hope that de Pablo will return to the "JAG" cinematic universe someday, and there was once speculation that viewers would finally get to see a much-desired onscreen reunion between Ziva and Tony in the new spin-off series "NCIS: Hawaii". Co-executive producer Gina Lucita Monreal did tell Parade that she's open to revisiting de Pablo's character in the future, but it doesn't sound like this is going to happen anytime soon. "If there's more story to tell, I'm the first to jump on board," she stated.
De Pablo doesn't have any projects in production listed on her IMDb page as of this writing, so she seemingly has time to revisit her star-making role. However, there's one aspect of her job that she might want to leave behind forever.
Cote de Pablo was terrified of something Ziva David had to do regularly
Ziva David was a highly capable markswoman who was comfortable using a wide array of firearms, but Cote de Pablo confessed to being afraid of even holding a gun before she signed on for "NCIS." During a January 2013 appearance on "CBS This Morning," she recalled her first time training with a firearm under the tutelage of Leon Carroll, Jr., an actual retired NCIS agent who serves as a technical advisor for the series. "The first day I ever went to the shooting range... they gave me the gun... and I thought 'Oh God, be very strong because you don't want to show them that you're weak,'" she recalled. However, her body refused to cooperate with her brain. "And I remember holding that gun and I was just trembling."
Obviously, the "NCIS" cast members aren't firing live rounds on the show's set, but this doesn't mean that they don't have to worry about being injured by their characters' weapons. According to a 2013 tweet from former co-executive producer Jesse Stern, he accidentally struck de Pablo in the face with the barrel of a gun during the filming of the episode "Cloak." He revealed that she also got injured by shrapnel while they were working on "Enemies Foreign." "She's tough," he wrote.
Cote de Pablo got hurt by leafy projectiles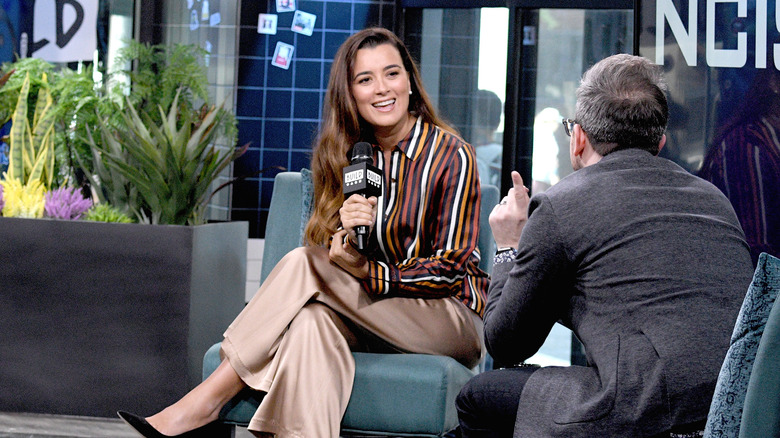 Gary Gershoff/Getty Images
Cote de Pablo might despise weaponry, but she never shied away from the heavy physical demands of appearing on "NCIS." In fact, she performed her own stunts, even though she occasionally paid the price for it. During a 2012 interview with Prevention, the actor recalled how she got injured while filming one action-packed scene that she described as like being in a "war zone." She wasn't prepared for just how chaotic it would be because she and her castmates hadn't been able to rehearse it first. "I had to say one line, turn around, and then there would be explosions, gunshots, all sorts of things," she said. "We were supposed to be in a big restaurant kitchen, and I was being hit by flying cabbage — I still have the bruises on my legs." De Pablo also suffered a neck injury that she was fortunate to recover from. Amazingly, she considered the cause of her pain "a very simple stunt."
De Pablo's own experiences prepared her to play a gritty character like Ziva David. She told CBS New York that some of David's "toughness" was informed by her struggles living in Brooklyn, where she had "to be tough about a lot of situations." So while "NCIS" fans might not be getting more Ziva anytime soon, maybe they'll take comfort in knowing that her fighting spirit lives on in de Pablo.