Who Is Jon Hamm's Girlfriend Anna Osceola?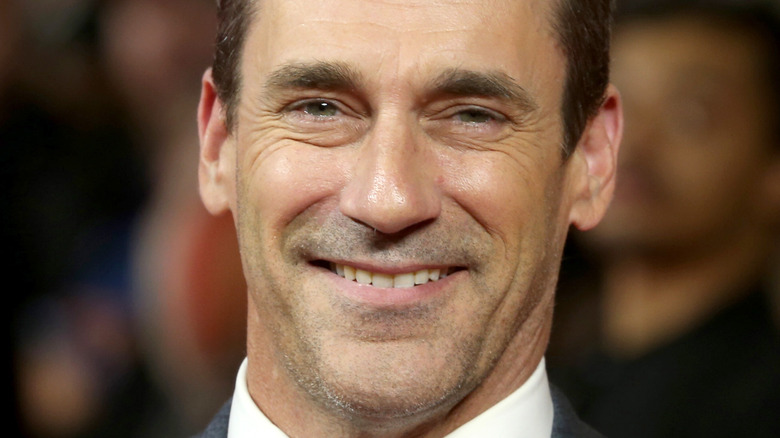 Cubankite/Shutterstock
It looks like Jon Hamm's love life is heating up. He was spotted having some fun in the sun with a special someone that he's apparently dating. For a little background info first, Hamm was in a long-term relationship with actress and screenwriter Jennifer Westfeldt from 1997 until their split in 2015. In the time since, Extra reported that he's been connected to both comedian Jenny Slate (who also dated Chris Evans) as well as producer Lindsay Shookus (who was formerly with Ben Affleck). However, it now looks like he's been spending quite a bit of time with a woman named Anna Osceola.
It was back in 2017 that Hamm and Osceola were first seen together as a potential romantic couple when they were leaving a coffee shop, according to Extra. People added that they've also been seen hanging out while nabbing breakfast, picking up takeout, playing tennis, and, per Page Six, swimming in Italy. However, it turns out that these two met even earlier, which is when you might have actually seen them in action together.
So, how did Hamm and Osceola first meet, and who is she? Read on to find out!
Anna Osceola had a role on 'Mad Men' with Jon Hamm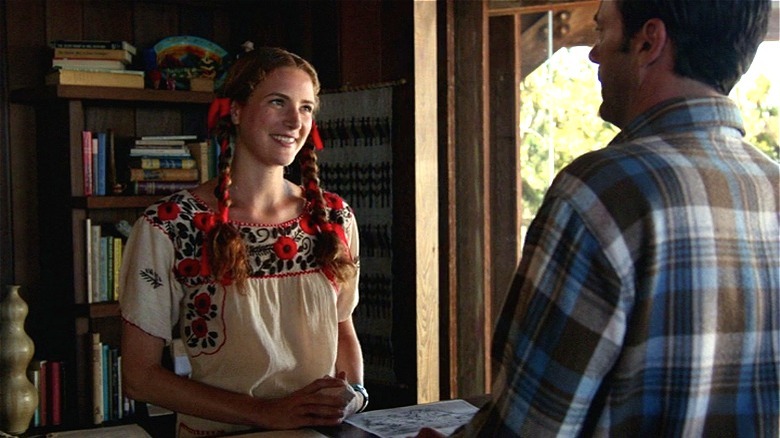 AMC
Anna Osceola may not be a name that you recognize, but you definitely might have seen her before. That's because she's not only an actor just like her rumored boyfriend Jon Hamm, it turns out that she happened to meet the man that she ended up dating while appearing on "Mad Men." If you think back to the final episode which aired in 2015, Hamm's character, Don Draper, takes off to California where he finds himself at a wellness clinic. When he checks in, he's greeted by Clementine, per AMC, a smiling red-haired woman who wears her hair in braids and bright red ribbons while laying out tarot cards at the front desk.
Although the two characters didn't have a lot of time together on screen, it appears as if the actors may have hit it off when the cameras weren't rolling. Indeed, even though they weren't spotted together in public for two more years after working on "Mad Men" together, they clearly either kept in touch or reunited when they started dating.
As for Osceola, "Mad Men" certainly isn't the only show you might have seen her on.
You might have seen Anna Osceola on other popular shows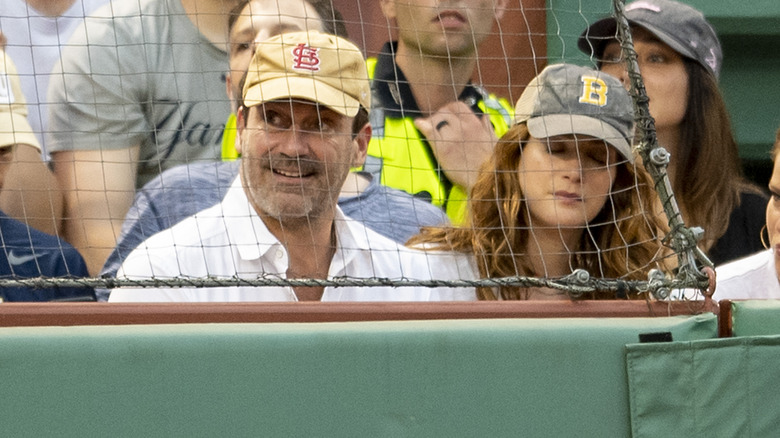 Billie Weiss/boston Red Sox/Getty Images
If you never really got into "Mad Men" or still haven't seen the final episode (we promise, no more spoilers!), then you obviously won't remember Anna Osceola's role as the hippy-like Clementine. However, the actor — who was born in Cambridge, Massachusetts, on April 8, 1988, according to IMDb, meaning, as the Daily Mail points out, that she's 17 years younger than Hamm — landed (relatively small) parts on plenty of other shows. She was able to flex her acting skills on "Not Another High School Show," "Saving Grace," "In Plain Sight," and "Rizzoli & Isles," as well as "NCIS" and "Law & Order: Special Victims Unit." She also popped up as Robin Wylie on "Greek," and Noelle Terlesky on "Law & Order True Crime" alongside Edie Falco.
On top of Osceola's acting work, IMDb also notes that she used to be one of the faces of Abercrombie & Fitch. According to Business Insider, a fair share of other now-famous faces modeled for the brand before hitting it big, including Ashton Kutcher, Jennifer Lawrence, Emma Roberts, and even Taylor Swift, not to mention another "Mad Men" alum, January Jones. That surely gives Osceola some hope that perhaps her big break is still on the way.