The Real Meaning Behind Drake's 'You Only Live Twice' Featuring Rick Ross & Lil Wayne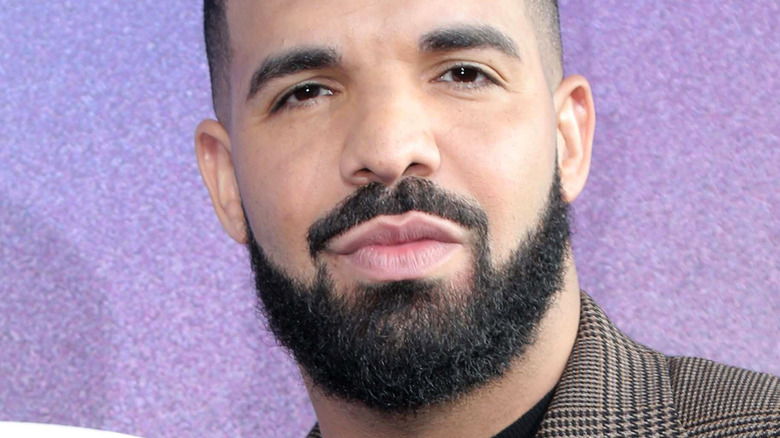 Kathy Hutchins/Shutterstock
Drake's highly anticipated album "Certified Lover Boy" dropped on September 3. The album, which comes on the heels of his hugely successful fifth studio album, "Scorpion," was not without drama prior to the release.
"Certified Lover Boy" was slated for release in January, according to CNN. While fans waited, Drake and Kanye West went head to head in a dance of feuding that seems part and parcel of the rap world. Part of the tension likely came from the fact that West was also preparing for the release of his album, "Donda," a project that centered around paying homage to his late mother, Donda West. While a healthy rivalry seems natural, Drake and West feuded in a passive-aggressive way, as GQ noted. The jabs came through lyrics or social media posts, one where West allegedly shared Drake's address on Instagram and then quickly deleted it.
While this form of doxxing couldn't have been fun, the silver lining to all that feuding meant that hype around both of their albums grew into a frothing frenzy. Now that the wait is over, we can dig into Drake's album which is, undeniably, a strong and exciting body of work. One song, in particular, stands out: "You Only Live Twice." Here's what it means.
How Rick Ross builds up Drake in 'You Only Live Twice'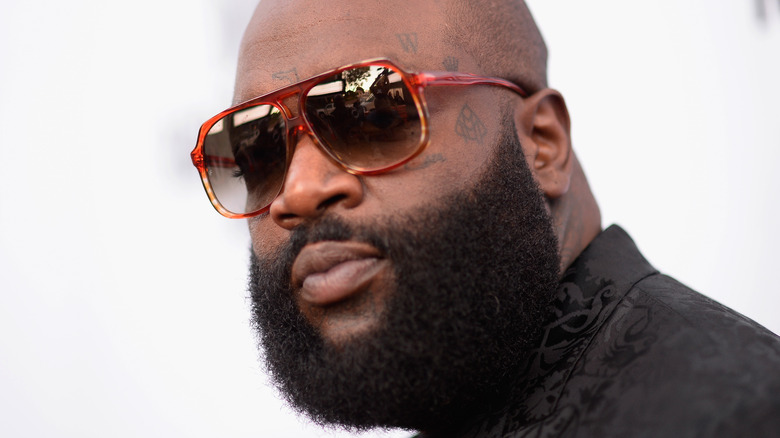 Frazer Harrison/Getty Images
Drake's "You Only Live Twice" features Lil Wayne and Rick Ross. The song is an exercise in bravado and boasts a hefty amount of pride. (Hey, it's Drake. What did we expect?)
Rick Ross opens with a verse that captures the emotion of pain from betrayal. Rather than being downtrodden, however, Ross' verse offers a spirit of resiliency. The sunny side of having enemies is knowing who your true friends are. "When all the lights go out, that's when you see the real guys/ Back to the real n***** glowin' in the dark/ Never perfect but you know a n**** heart/ A rich n**** that'll pull up to the park/ Get on one knee and tell the kids that they are stars," Ross raps, (via Genius).
The song isn't only a celebration of friendship. It's also a celebration of success. Ross references musical icon Patti LaBelle, according to Capital XTRA, when he raps: "Patti LaBelle, who knew that we would sell pies?" For reference, LaBelle has a hugely successful sweet potato pie business, according to Food and Wine. Clearly, the best metaphor for financial success comes via baked goods: bread, dough, and, if you're Ross, pie. But how does Ross pave the way for Drake's pivotal message in "You Only Live Twice?"
No one is bringing Drake down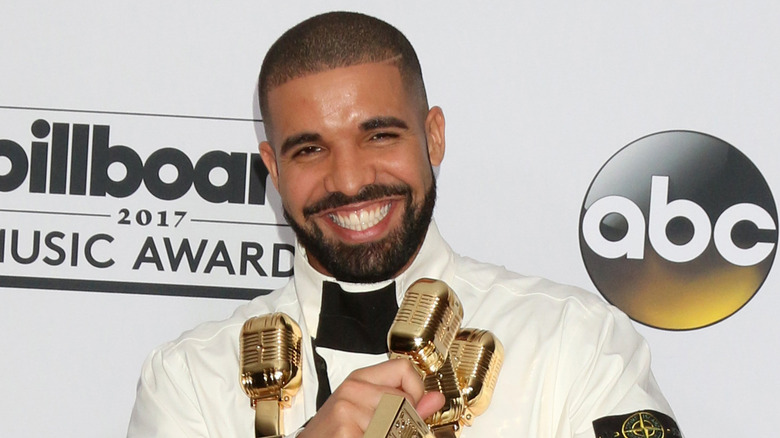 Kathy Hutchins/Shutterstock
While Drake's "You Only Live Twice" is rich in collaboration, the climax of the song comes with his verse, which is really the ultimate resurrection after years of rivalry within the rap world. To be fair, Drake doesn't directly reference Kanye West but it's easy to read their feud into Drake's lyrics. "Don't act like you're happy for me now," Drake raps. "Don't act like you wasn't prayin' for catastrophic collapses/ Catalog is immaculate," via Genius. Clearly, Drake is pausing for a moment to brag about his accolades, as Capital XTRA notes.
Drake uses comparison to pump up his success too. He equates himself to Spanish tennis superstar Rafael Nadal when he raps: "Yeah, two-point-two for the Rafael Nadal." He also jumps on the Michael Jackson train as a way to exemplify his greatness. Whether or not that was a controversial choice is beside the point for Drake. His message is clear: he's a success and no one is stopping him. "Not sure if you know but I'm actually Michael Jackson / The man I see in the mirror is actually goin' platinum." Drama aside, "CLB" has arrived and this cut is a highlight for sure.