Did Kanye West Just Send A Warning To Drake?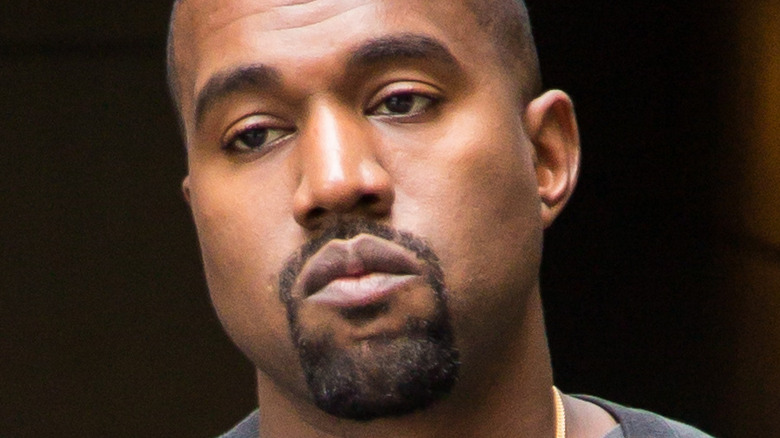 Liam Goodner/Shutterstock
Kanye West and Drake's relationship is complicated at best. The music legends became friendly after they met and collaborated on a few projects. In 2008, Drake hired Cortez Bryant as his manager who was, at that time, also West's manager (per Complex). The decline of Drake and West's friendly relationship can be traced back to 2011, after Jay-Z and West announced their collaboration on the album "Watch The Throne." After hearing about the album, Drake teased Jay-Z and West — or threw shade at the two rap music legends, depending on who you ask.
According to Complex, after 2011, the situation between West and Drake "got ugly and tensions spilled over to their respective camps." Toward the end of the 2010s, the outlet reported, "subliminals in song lyrics, purple demon emojis, chaotic tweets, and full-blown diss tracks" between West's "close collaborator" Pusha-T and Drake. Complex even reported that Drake had a diss track that could "ruin" West's career, but he did not release it.
The drama between West and Drake seemed to cool off, and there were even rumors that the beef between the rappers was over. However, Drake has seemingly stirred the pot, sparking drama between the two stars once again. Want to find out if West sent a warning to Drake? Keep scrolling to learn more.
Kanye West responded to Drake's diss track with a Joker photo and a warning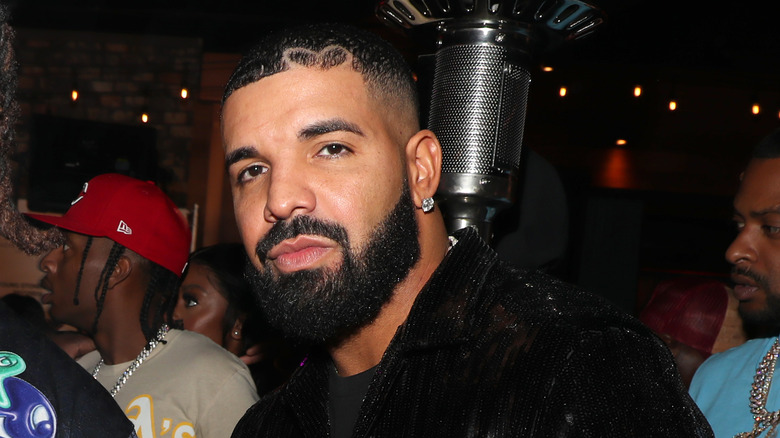 Jerritt Clark/Getty Images
Kanye West responded to Drake's recent diss track on Instagram with a photo of Joaquin Phoenix's "Joker" and a warning. TMZ reported that West posted a screenshot of a group chat, with the caption on the since-deleted post reading, "I live for this. I've been f***ed with by nerd a** jock n***** like you my whole life. You will never recover. I promise you." The outlet reported Drake stirred up the drama with West again in a song with Trippie Redd.
Stereogum reported that Drake took a shot at West in Redd's new song "Betrayal." In a guest verse on the song, Drake appeared to call out West, rapping, "All these fools I'm beefin' that I barely know / Forty-five, forty-four (Burned out), let it go / Ye ain't changin' s**t for me, it's set in stone." Why did Drake appear to restart the feud? What's with the "Joker" meme from West?
TMZ has a theory on why the beef is back. The outlet reported that West may be trying to delay the release of "Donda" to line up with the release of Drake's "Certified Lover Boy" album, which is set for release in a few weeks. Hot New Hip Hop backs up TMZ's take that Drake's diss responded to West's attempt to drop "Donda" on the same day as "Certified Lover Boy." Per HNHH, West is trying to recreate another epic showdown, like the 2007 showdown between West and 50 Cent.