Would Kanye West Ever Rap Negatively About Kim Kardashian?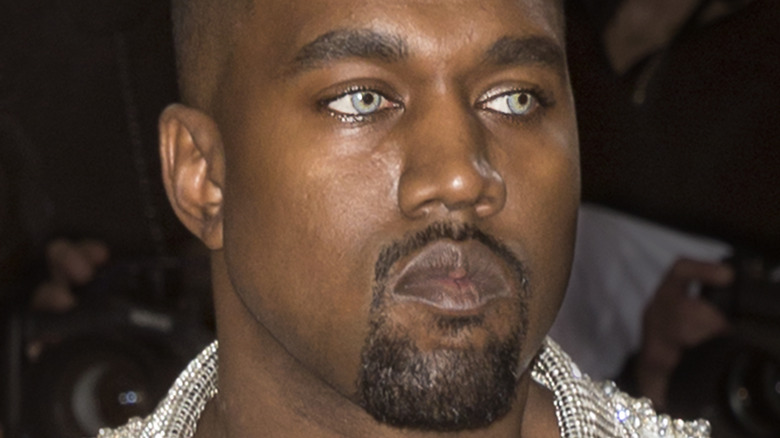 Shutterstock
Is Kanye West planning to take aim at his estranged wife Kim Kardashian after the reality star filed for divorce in February? Kim called time on her marriage to the rapper following months of rumors suggesting they were experiencing trouble in their marriage, before opening up about their difficulties on "Keeping Up with the Kardashians."
In a June episode of the now finished E! reality show, Kim broke down as she told her family about a fight she'd had with her husband prior to her divorce filing. "I think he deserves someone who can go support his every move and go follow him all over the place and move to Wyoming," she admitted. "I can't do that. He should have a wife who supports his every move and travels with him and does everything, and I can't."
In a piece to camera, Kim's sister Khloé Kardashian explained the star had been "struggling privately behind camera about her relationship" and believed Kim was "redirecting so much of her frustration, and sadness, and anger" onto other things.
As for West, it's been reported that he's been channelling his feelings into his music. The rapper has seemingly been hard at work on his latest album, titled "Donda" after his late mother, and now appears to be ready to let people hear it after throwing a listening party (via NME).
But should Kim expect to hear some not so nice lyrics about her in her ex's new music? Read on to find out.
Kanye West doesn't call out Kim Kardashian on his new album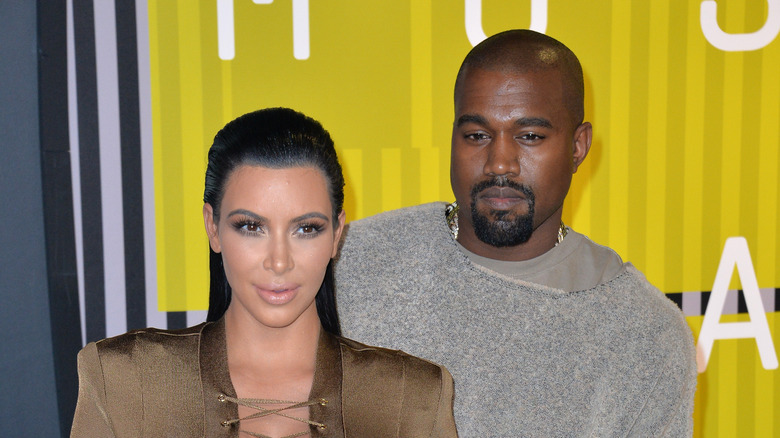 Shutterstock
Despite calling time on their marriage after months of reported tension in February, it sounds like Kanye West doesn't plan to slam his estranged wife Kim Kardashian in his new music. Rumors swirled that the rapper supposedly didn't have the nicest things to say about the reality stay on a track on his upcoming album after The Sun claimed he apparently likened living with her to being in prison and rapped about escaping from Calabasas.
However, insiders claimed that's not true and said West even played at least one new song for Kim "personally" before sharing his new music at a listening party. "It's emotional and personal. Not negative at all," they told Page Six, who reported there isn't "anything negative" about the Skims founder on West's new album.
Page Six also reported Kim and her estranged husband have even proved themselves that they're still on good terms. On July 16, Kim flew their four children from New York to San Francisco so they could see their dad, who was previously spotted still wearing his wedding ring following his split with Kim. 
The trip came around the same time as a source told People that West "is keeping things amicable with Kim so the kids can be happy," adding that Kim is okay with West dating other people and "just wants him to be happy." 
Sounds like West won't be throwing any shade Kim's way anytime soon!