The Real Reason Cote De Pablo Is Not On Social Media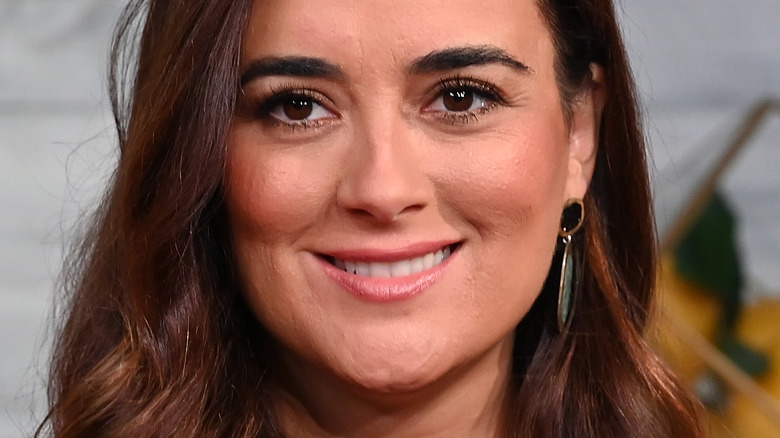 Slaven Vlasic/Getty Images
In our 21st century world, our lives are an endless scroll. From Instagram to Twitter to TikTok to streaming, society is based upon social media. And that's even more true for celebrities. From red carpet looks to promotions to ads, fans live for celeb updates on social media. So how is it that one of the biggest actors in Hollywood, Cote de Pablo, is not on social media? Does she suffer from FOMO? Or does she relish being unplugged from the rest of the world?
Cote de Pablo, whose full name is María José de Pablo Fernández, is most known for her time playing Ziva David, an Israeli Mossad officer, on "NCIS." During her time on the show, she was nominated and won many different awards including the ALMA Award for Favorite Television Actress — Leading Role in Drama in 2011. 
De Pablo isn't on social media to capture these experiences and share updates with fans — but why not?
Cote de Pablo enjoys life outside of social media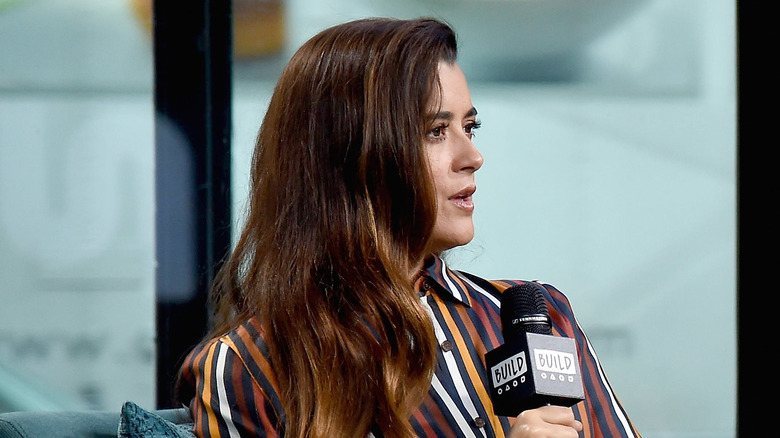 Gary Gershoff/Getty Images
In an interview with the Build Series, Cote de Pablo revealed that she isn't against social media — in fact, it's fascinating to her. "It's almost like you're talking about a world that I'm not a part of," she said before continuing, "And then all of a sudden, I realize, it's fascinating. You know what I mean, like, oh that world is fascinating and shiny, and everyone's pretty and everyone's having a great time — or so we appear."
But when talking about why she isn't on social media herself, de Pablo revealed it's just because she is living her life. "I've never said, like, ah no [to social media]," she said. "But when I'm having fun, I'm not taking pictures of myself. I'm just having fun. And I'm too busy having fun."
Yet, de Pablo said she understands the importance of social media because it can be an incredibly powerful tool to shed light on important issues going on in the world. Because she isn't opposed to social media, is there a chance fans will see her online?
Will Cote de Pablo ever join social media?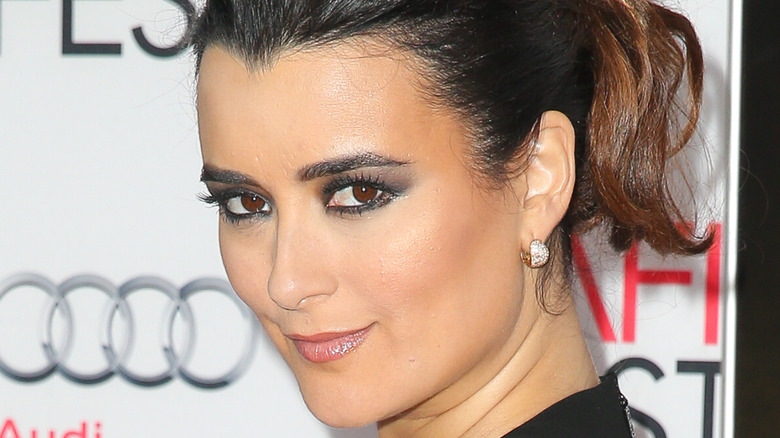 Imeh Akpanudosen/Getty Images
Finishing her interview with the Build Series, Cote de Pablo explained that social media is still something she is trying to compartmentalize for herself. She explained that while she's not opposed to it, she's not in a rush to create social media profiles for herself.
"I'm not completely opposed to it, I just need to find an angle," she said. "When I thought, well, I love photography, and I love traveling... and I love cooking, and I love meeting people, and so I was like, oh my god, this is perfect, maybe I could use it! But, it's something I'm negotiating within myself because I'm an incredibly private person."
While fans of de Pablo's might be sad she isn't updating fans on the 'gram, it could be exciting, too. De Pablo made an unexpected appearance back on "NCIS" during the 16th season in 2019. While her character was only back for a four-episode storyline, per Country Living, fans were elated. Since then, de Pablo has continued being incredibly private about her professional and personal life, though we're hoping one day we could see an account emerge in her name.