How Cote De Pablo Really Feels About Plastic Surgery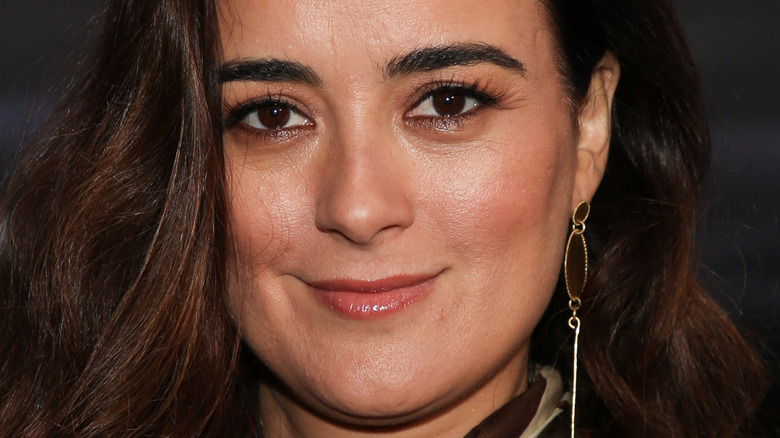 Paul Archuleta/Getty Images
Cote de Pablo has starred in a number of television shows and films, but she is best known for playing Ziva David on the CBS crime drama "NCIS." Much to the dismay of her fans, de Pablo hasn't starred in the show since leaving during Season 11. The actor was notably coy about her departure, citing personal reasons as the deciding factor, as per TV Guide. "As far as my decision to leave, that's a personal thing, and I'd rather leave it at that," de Pablo said. "The idea of leaving was not something I toyed around with for a long time. It was an overwhelmingly hard thing..." However, according to Newsweek, de Pablo revealed a few years later that the real reason she left "NCIS" was because she disagreed with her character's story arc.
Regardless of the reasons behind the Chilean actor's exit from "NCIS," she was surprised by how much love she received from fans who were sad to see her go. Speaking to TV Guide, de Pablo said, "I was incredibly moved by the blind support people had without ever getting reasons as to why I left. People trusted that what I was doing was what I needed to do ... That's been the most beautiful thing out of this process." 
One of the reasons de Pablo stands out on the series is because of her natural beauty, which is something fans have wondered if she's had any (ahem, surgical) help achieving. Keep reading to find out what de Pablo thinks about plastic surgery.
Cote de Pablo believes women should learn to say no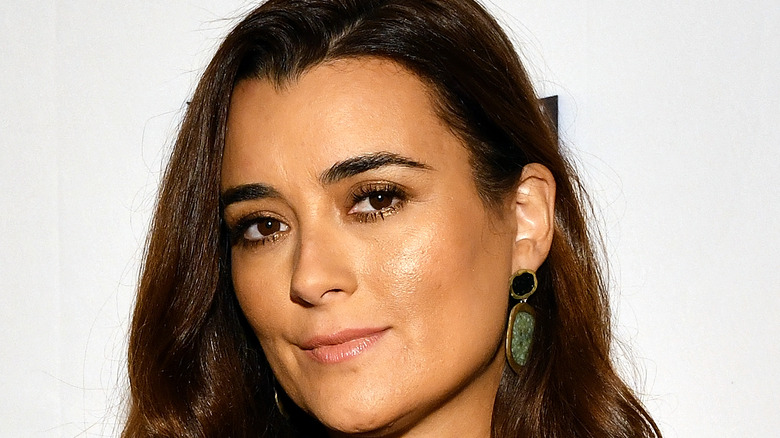 Slaven Vlasic/Getty Images
If you're wondering whether Cote de Pablo has undergone any plastic surgery in her life, the answer is a definitive no. In an interview with Caras, a Chilean magazine, which was then translated by a Facebook fan page, the "NCIS" star was asked if she would be willing to get plastic surgery for a role. De Pablo gave an impassioned response. "Are you crazy? Noo, I love how I am!" she said. "In issues of physical alterations, surgery is very important for women to learn to say no to," de Pablo continued. "And if there is no age on TV, it would be a crime, because TV must reflect a world that is more diverse than women between 25 and 40." However, de Pablo noted that if a role required her to gain or lose weight, she wouldn't have a problem with it.
The interviewer from Caras went on to note that de Pablo seemed incredibly passionate about her feelings regarding plastic surgery. She believes that instead of changing their bodies, women (and mothers, in particular) should work to change public opinion. "I am OPTIMISTIC, and I insist, we have the power to change the world," the actor stated. "Mothers should transform their thinking, and raise their children so that they respect and look at each other as equal."
While we have that question cleared up, there's another one that fans of de Pablo are pining in anticipation to know the answer to. 
Will Cote de Pablo return to NCIS?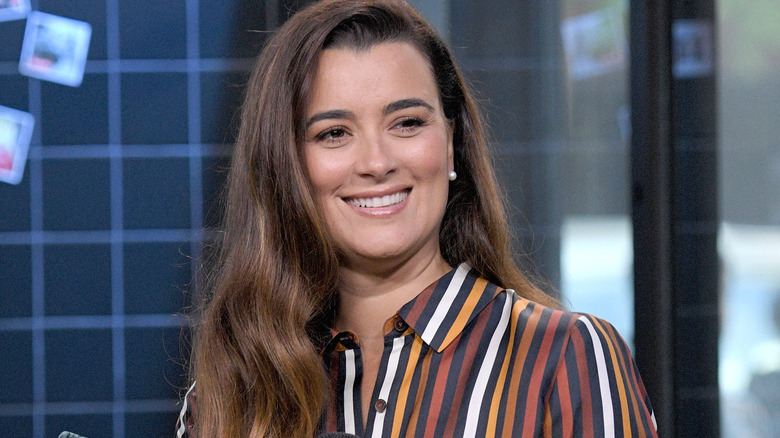 Gary Gershoff/Getty Images
One of the long-running questions since Cote de Pablo's departure from "NCIS" is if she will ever return to the television series, either as a guest or permanent cast member. Fans are optimistic for various reasons, one of them being that de Pablo has made appearances in the crime drama since her original exit back in Season 11, per Newsweek. It doesn't seem like de Pablo left on bad terms, which means the door may still be open for her to join the cast again. 
CBS CEO Leslie Moonves sang the actor's praises in 2013, signaling that the production would have loved for her to stay and may even love welcoming her back. Speaking to The Hollywood Reporter, Moonves said, "We offered Cote de Pablo a lot of money ... We really didn't want to lose her; we love her. We think she's terrific."
But do fans have reason to believe de Pablo will change her mind and return to "NCIS?" The last time de Pablo made an appearance on "NCIS" was in Season 17, per Express. Her character is supposedly living in Paris with Michael Weatherly's character, Anthony DiNozzo, and their daughter, Tali. Weatherly teased his own return on Twitter in July with a photo of him on the "NCIS" set. While de Pablo hasn't given any indication that she will be returning as well, fans are hopeful that the couple will appear together in the upcoming season.