What Ivanka Trump's First Public Outing In Month Says About Her Life Today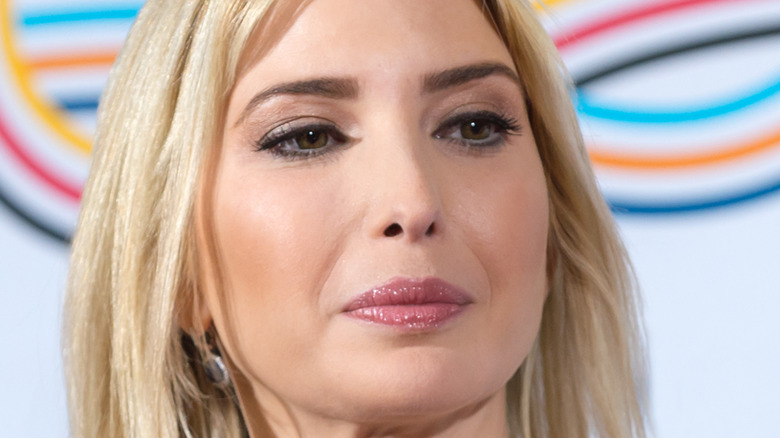 photocosmos1/Shutterstock
It's been a while since we've heard from the Trump family, ever since they were essentially banished to social Siberia after leaving the White House. For Jared Kushner, Trump's son-in-law, he is apparently done with politics, according to CNN. Instead, he's spending time with family, the outlet noted, and writing a memoir about his time at the White House and his work involving the Middle East and U.S. politics during the Trump presidency (per AP News).
But what has Ivanka Trump, Donald's daughter and Jared Kushner's wife, been up to? It seems as if the businesswoman and former political advisor has taken off some of those hats to live a more quiet lifestyle outside of the spotlight, and hitched it all the way from Washington D.C. to Miami. Ivanka couldn't stay out of the public eye forever though, and her recent public outing has a lot to say about what her life is currently like compared to her past.
Ivanka Trump is keeping a low profile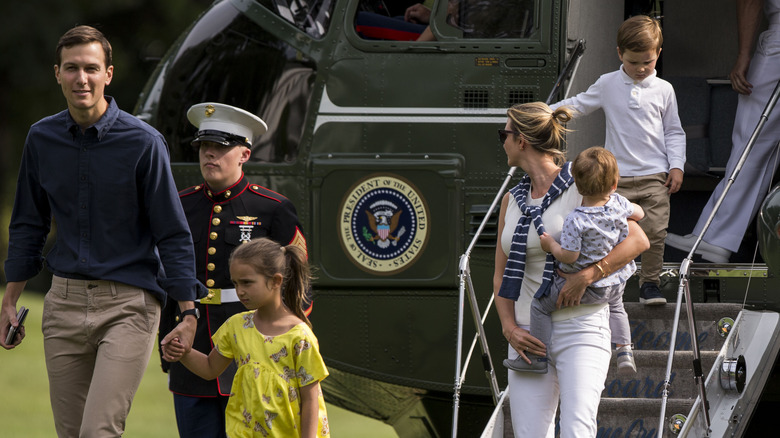 Pool/Getty Images
Ivanka Trump was spotted out with her children in sunny Miami, Florida for the first time in almost two months sporing athleisurewear — a much more relaxed fit compared to some of her previous looks. She has bowed out of the spotlight to "focus more on family time," a source told Fox News. After the chaotic four years her family had experienced and engaged in, it probably is a better choice to lay low for a white.
But not everyone believes that Ivanka's new low-key attitude is genuine, like her cousin Mary Trump, who thinks this is just a scheme to get back into everyone's good graces. "I think she and her husband are more interested in staying away long enough in the hopes that people forget what horrible human beings they are, and then they have this fantasy that they're going to be able to reemerge into New York high society or something," Mary Trump bluntly stated for Business Insider.
We'll be waiting to see how it all plays out.