Did Queen Elizabeth Really Urge Prince Harry To Do This?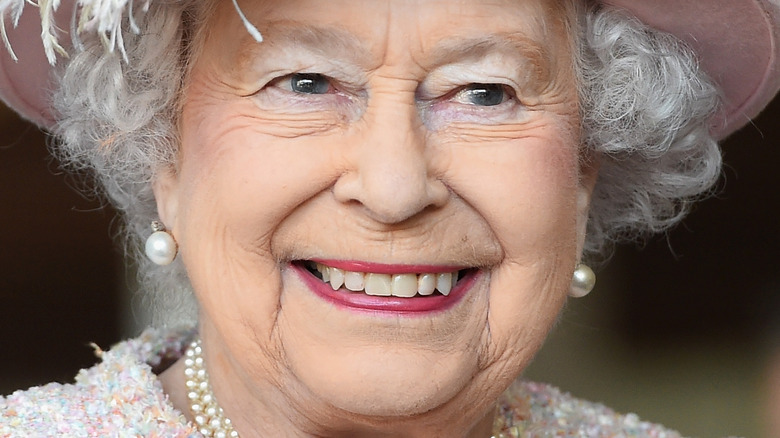 Stuart C. Wilson/Getty Images
Queen Elizabeth is thought to be a big supporter of her grandson, Prince Harry, reportedly having a "soft spot" for him, according to Express. Despite Harry's decision to step down as a senior member of the royal family and move out of the UK with his wife, Meghan Markle, the queen is said to be in fairly regular contact with him, according to Entertainment Tonight. Meanwhile, Harry has always spoken very highly of the queen, and she seems supportive of him and his decision to do what he feels is best for his family. To honor and show his love for his grandmother, Harry even named his daughter "Lilibet," the queen's family nickname.
Following Harry and Meghan's interview with Oprah Winfrey back in March, the queen released a short statement that seemed to acknowledge how she feels about her grandson. "The whole family is saddened to learn the full extent of how challenging the last few years have been for Harry and Meghan," the statement read in part, promising to handle "concerning" issues in private (via USA Today). "Harry, Meghan and Archie will always be much loved family members," the statement concluded. 
Harry's relationships with his father and brother haven't been as solid, however, and there has been an ongoing rift between them that has only grown over the past year. And while many wonder what kind of role the queen might play in patching up these relationships, a new report suggests that she has made an attempt. Read on for more.
The queen reportedly wanted Prince Harry to talk to Prince Charles via Zoom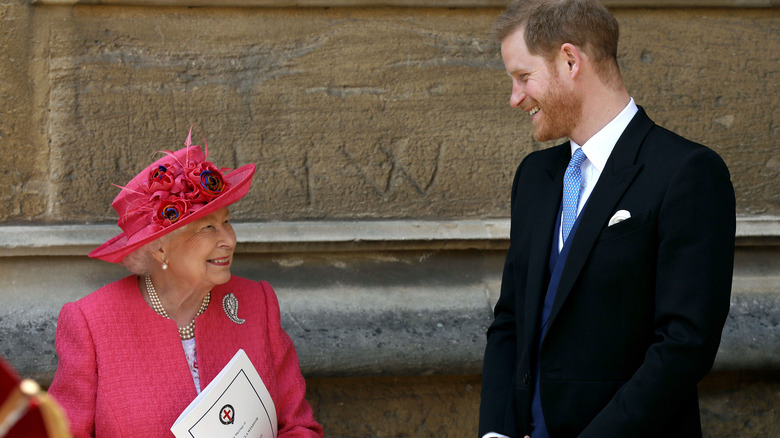 Wpa Pool/Getty Images
One might think that Queen Elizabeth has a lot on her plate — and that very well may be the case — but that doesn't mean that she doesn't make time for her family — especially when there are problems. The queen seems to understand the importance of having the family come together face-to-face, which has been a challenge since Harry lives so far away. However, she has spent time with her son, Prince Charles, and her grandson, Prince William, while as Balmoral this summer. A source told Closer Weekly that "Elizabeth hopes that being physically together will ease the tensions among her family. She wants them all to create a stronger bond of emotional support for each other." But the queen isn't one to sit back and watch things play out how they may. The source told the outlet that the queen has actually been proactive in trying to build back the emotional connections that Harry once had with his dad and his brother. 
"Elizabeth urged Harry to call via Zoom for peace talks while Charles is in Scotland and offered to be a mediator. It's taken some persuasion, but they've agreed to it because they both love and respect the queen," the source told Closer. "Elizabeth would be devastated if her family did not come together and make amends during her lifetime," the source added. No word on whether or not Harry and Charles obliged.