Where Jon And Kate Gosselin's Twin Daughters Are Going To College
Amanda Edwards/Getty Images
It's hard to believe that the Gosselin twins, Cara and Mady, are already in college, but a lot of time has flown by since the Gosselin family first made their debut on TLC. Cara and Mady were just 7-years-old when their family's reality television show "Jon & Kate Plus 8" premiered on the network. The show lasted for two years before Jon Gosselin and Kate Gosselin decided to go their separate ways, according to People magazine. The show continued on in 2010, rebranded as "Kate Plus 8," since Jon didn't want to be a part of the series anymore. Fans of the series watched the Gosselin kids grow up over the years, but they haven't been in the spotlight in quite some time now; the last three episodes of "Kate Plus 8" aired back in 2017 when Cara and Mady's younger siblings — Leah, Hannah, Alexis, Aaden, Joel, and Collin — became teenagers. 
Since then, the kids have made very rare appearances on their parents' social media accounts. According to Hollywood Life, Hannah and Collin live with their dad in Pennsylvania, while the other kids live with their mom in North Carolina. Both Cara and Mady are in college, but they both tend to keep any and all personal things off of social media. This has left many fans wondering where they go to school, since they don't really post about their lives that often. Read on to find out.
Cara Gosselin attends Fordham University in New York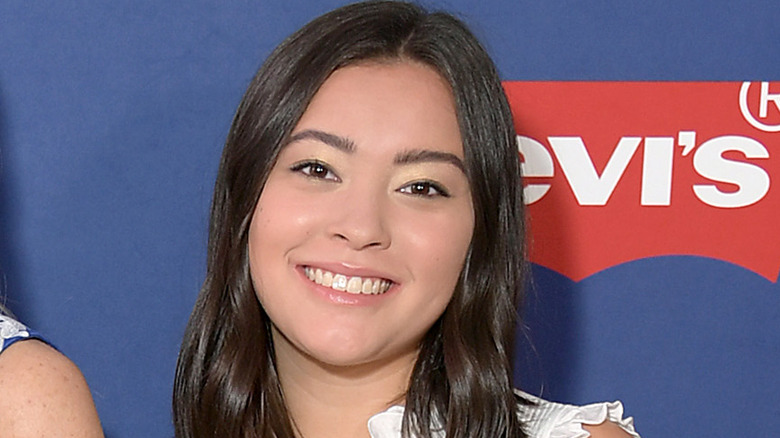 Michael Loccisano/Getty Images
After graduating high school at Lancaster Country Day in Pennsylvania, Cara Gosselin enrolled at Fordham University in the Bronx, New York. While it hadn't been abundantly clear where she had enrolled, she is featured on the school's athletic department's website as she was a member of the row team for the 2020-2021 school year. The website indicates that Cara was a sophomore in 2020, which means that 2021 marks her junior year.
According to a LinkedIn account that appears to belong to Cara, she is set to graduate from Fordham in 2023 with a degree in interdisciplinary mathematics and economics. "I am a student-athlete on the Division I Women's Crew Team. I currently hold the positions of Executive Co-Director of Fordham Dance Marathon, Executive Vice President of The Residence Halls Association, University Ambassador for Rose Hill Society, as well as being a New Student Orientation Leader," her LinkedIn bio reads, in part.
Cara seems hyper-focused on school; she was named to the Atlantic 10 Commissioner's Honor Roll her freshman year, according to Fordham Sports, and she does not user her public Instagram account.
Mady Gosselin is enrolled at Syracuse University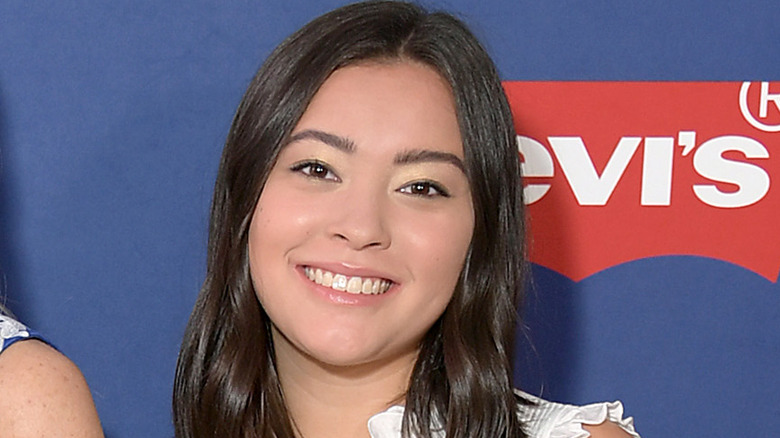 Michael Loccisano/Getty Images
Mady Gosselin also graduated from Lancaster Country Day in her former home state of Pennsylvania. Back in February 2020, she took to Instagram to share a photo of herself and a friend at a Syracuse University football game. The then-freshman was decked out in Syracuse gear, and captioned the photo "game day." If that wasn't enough to convince fans that Mady has been studying in upstate New York, Cara Gosselin's profile on Fordham University's sports website confirmed it. "Twin sister, Mady, attends Syracuse," reads Cara's profile on the school's site. Details about what Mady is studying or if she participates in any extra-curricular activities at the university are unclear. 
While Mady does have a public Instagram account that she does use, her activity is very infrequent. "Girl person who reads lots of books and knows lots of Taylor Swift lyrics," her Instagram bio reads. Mady is, however, fairly active on TikTok; she appears to have started her account in 2019. Since then, she has amassed more than 127,000 followers and has more than 1.7 million likes on the platform. Some of her most successful posts have more than 500,000 views!