Why Christina Aguilera Is Done With The Voice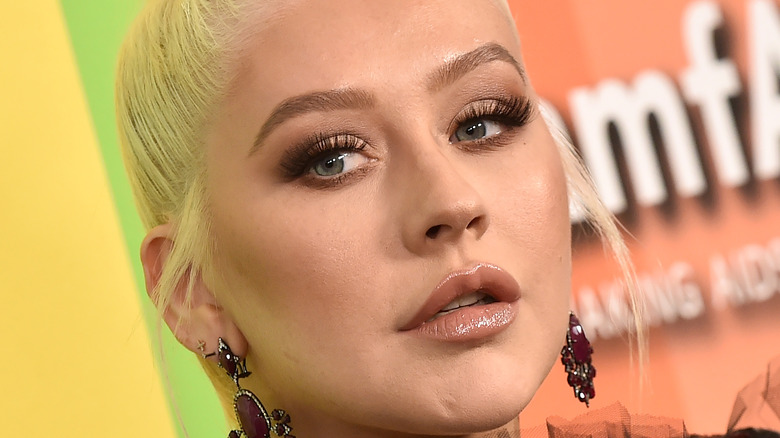 DFree/Shutterstock
Stars leaving hit TV shows is nothing new. There are plenty of instances where a celebrity has decided to part ways with a show that helped boost their career, usually in hopes of pursuing other projects and expanding their respective portfolios. Other times, they leave because they felt that they needed to spend more time with their families.
Think George Clooney, Katherine Heigl, and Steve Carrell. Clooney famously left "ER" to work on more films, Heigl quit "Grey's Anatomy" to spend time with her family, and Carell exited "The Office" as he believed that he had already fulfilled his contract, though it later came to light that NBC never fully "communicated with" Carrell about renewing his contract.
Stars leave shows all the time, and for various reasons. But sometimes, show departures can be shocking, as fans can't wrap their heads around why a celebrity would even want to leave in the first place. Such is the case with Christina Aguilera leaving "The Voice." As the show's first winning female coach in the series, the singer never got to defend the title as she decided to pursue a different path — for good.
Christina Aguilera thought that 'The Voice' was an 'energy sucker'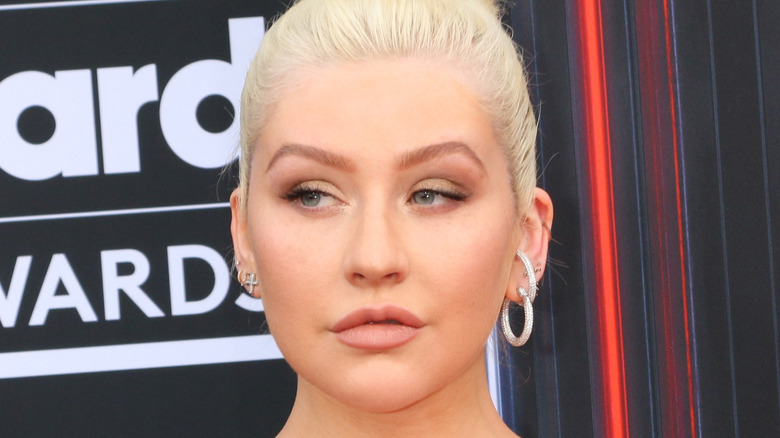 Kathy Hutchins/Shutterstock
Christina Aguilera served as a coach on "The Voice" from 2011 to 2016. Prior to sitting on the famous red chair, she was excited to be part of a project that "celebrates music and the talent behind it." "To be given the opportunity to help shape new artists' careers and mentor them to see their dreams come to fruition is a task I welcome with open arms," she said in a statement, per Entertainment Weekly.
But Aguilera had a change of heart over the years. She left the show after wrapping up the 10th season in 2016, and in an interview with Billboard, she described the show as a "churning hamster wheel." And while "The Voice" is first and foremost a singing competition, she claimed that the show was "not about the music." "It became something that I didn't feel was what I had signed up for in Season 1," she shared. "You realize it's not about music. It's about making good TV moments and massaging a story."
Aguilera also opined that the show was less about putting a spotlight on talented people but more about showcasing good-looking artists. "I signed on to a show where the blind audition element was something interesting, something genuine," she told W Magazine. "After a while, though, you start to see that everyone is good-looking. It wasn't a comfortable place for me to be, where I'm just part of a money-making machine."
Christina Aguilera said that 'The Voice' didn't give her freedom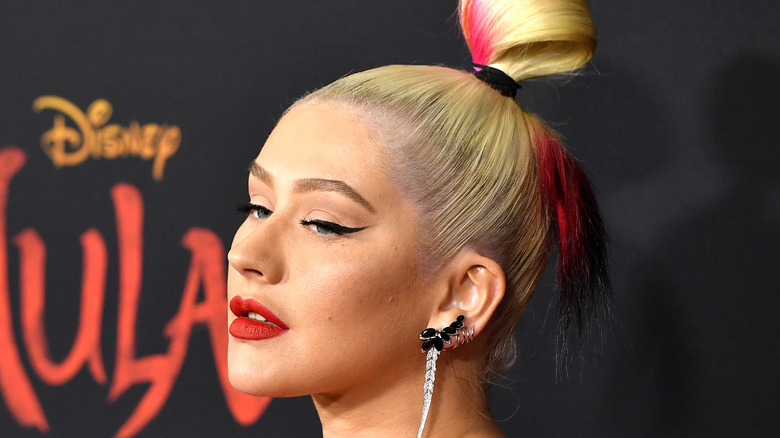 Frazer Harrison/Getty Images
Christina Aguilera admitted that a huge part of the reason why she stayed on "The Voice" was the stability it gave her family. "I originally took the seat on 'The Voice' because it kept me in a little bit of a more grounded position for my children," she told People. "I was just very afraid of going out on tour and the instability I felt it would maybe impose on my children." As an artist who valued self-expression, she also didn't appreciate how she was being made to follow certain rules over her appearance.
"I didn't get into this business to be a television show host and to be given all these [rules]," she told Billboard. "Especially as a female: You can't wear this, can't say that. I would find myself on that show desperately trying to express myself through clothing or makeup or hair. It was my only kind of outlet." She also recalled how relieved she felt every after taping:  "I was longing for freedom. I would just take everything off... and would blast hip-hop, or Nirvana, 'Creep,' Slayer. Anything like that to get me out of that zone, that TV mode."
After leaving "The Voice," Aguilera went on to release new music and tour. And based on her comments, it's safe to say that we probably won't see the star sitting in the famous spinning chair again.