The Truth About The Pussycat Dolls Reunion Drama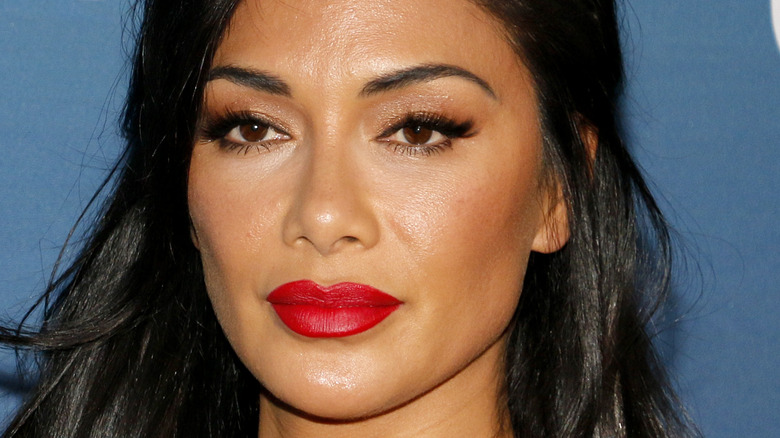 Tinseltown/Shutterstock
If there is one girl group that defined the 2000s, it's the Pussycat Dolls! Since their explosive debut single "Don't Cha," the Grammy Award-nominated hitmakers went on to achieve global domination.
As noted by AllMusic, the Pussycat Dolls released two studio albums — "PCD" and "Doll Domination" — before calling it a day. A decade after their last album, they announced they would be reforming and performed on "The X Factor" in the UK with a medley of hits and a clip of their new single, "React." As of this writing, their performance has been watched more than 24 million times on YouTube and reminded fans why they fell in love with the powerhouse performers. Original members Nicole Scherzinger, Ashley Roberts, Kimberly Wyatt, Carmit Bachar, and Jessica Sutta all signed up for the reunion. However, Melody Thornton didn't return. In a 2019 interview with The Sun, Robin Antin, the founder of the group, revealed the door was always open for her to join the Dolls again.
With such buzz that the Dolls were back, they announced they would embark on a UK and Ireland arena tour in 2020, but due to the coronavirus, their plans were put on hold, according to Mirror. Their comeback single, "React," peaked at No. 29 in the UK and there were talks of a new project. However, since their initial announcements, their reunion has turned sour. Keep reading to find out why.
Robin Antin is suing Nicole Scherzinger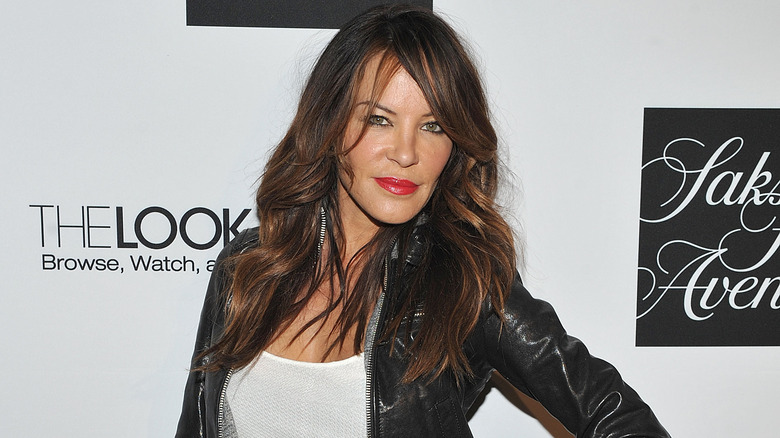 John M. Heller/Getty Images
Had there been no pandemic, fans of the Pussycat Dolls would have enjoyed a tour from the girl group in 2020 and things would have gone as planned. However, that hasn't been the case. According to The Hollywood Reporter, a lawsuit filed on September 3, 2021, in Los Angeles Superior Court alleges that the lead singer of the group, Nicole Scherzinger, is threatening to not participate in the tour unless she's given full creative control and a majority share.
As seen in an online document, the founder of the group, Robin Antin, filed the lawsuit against Scherzinger. With Scherzinger being the lead vocalist and main selling point for the tour, the group's future and reunion could be in trouble if she doesn't take part. Antin claims that she and Scherzinger came to an agreement in 2019 that Scherzinger would get 49 percent of the business deal and tour, characterized by Antin as "a Memorandum of Understanding." Due to the pandemic, not one show has been able to be performed. The complaint says Scherzinger "now refuses to participate in the tour" and that she demands "to renegotiate the terms of the MOU." Scherzinger allegedly will not be a part of the tour unless she gets 75 percent owner with final decision-making authority. With that being said, no new dates have been confirmed and Live Nation is asking $600,000 to be coughed up by Antin.
Since the allegations, Scherzinger's attorney has responded. Keep reading to find out what they said.
Nicole Scherzinger's attorney says Robin Antin's claims are "ludicrous and false"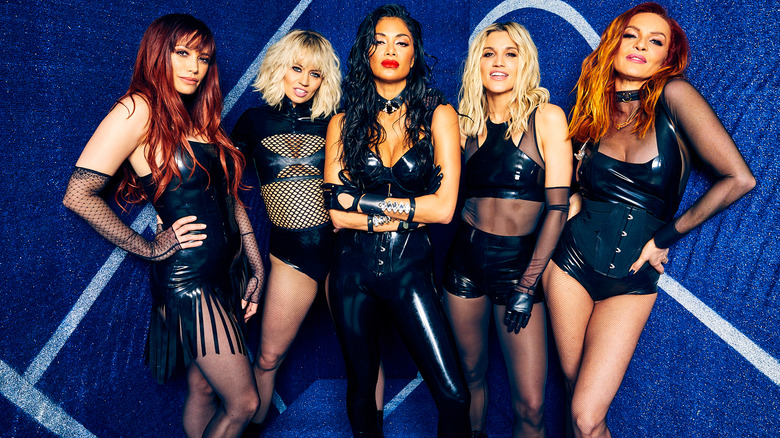 Comic Relief/Getty Images
Since Robin Antin filed a lawsuit against Nicole Scherzinger for claiming she won't participate in the Pussycat Doll's reunion tour, Scherzinger's lawyer, Howard King, has fired back claiming everything is "ludicrous and false," per People. King insists the situation is "a desperate attempt to divert blame for her own failures by trying to impose obligations on Nicole that simply do not exist."
The tour promoters, Live Nation, invested $600,000 in the shows and are asking Robin for the money to be returned. King believes it is not Scherzinger's responsibility to pay off that money and thinks Antin is trying to blame Scherzinger for her wrongdoing. "Robin will fail in her efforts to trade on Nicole's hard-earned success to pull herself out of a deep financial hole she has created by her own poor business and professional decisions," King said. "Prior to Nicole's involvement, trading on Nicole's name without her consent, Robin borrowed (and spent) $600,000 from Live Nation that she won't or can't repay."
It's sad news for the Pussycat Dolls fans, as Scherzinger seemingly has no plans to embark on this tour with this whole situation going on. "Nicole loves and respects the PCD fans and hopes to one day be back on stage performing the group's amazing hits for them," King continued. "Sadly, this will not happen under these circumstances." As of this writing, the other members of the group have not publicly discussed the matter.