The Truth About Hayden Christensen And Natalie Portman's Relationship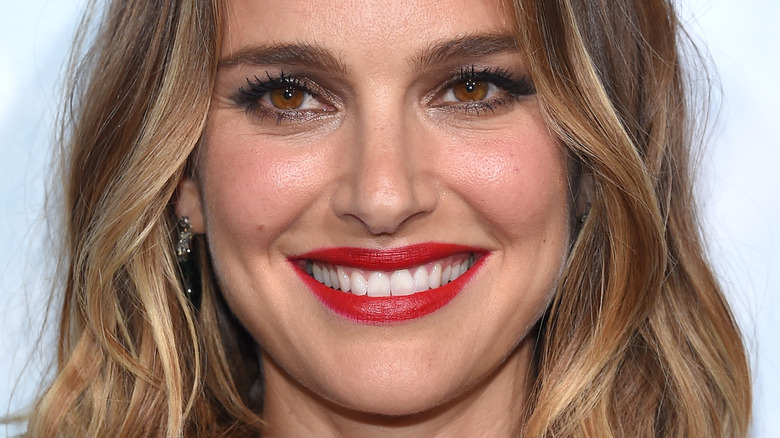 DFree/Shutterstock
"Rise of Skywalker" hit theaters in December 2019, but "Stars Wars" fans have had plenty to occupy themselves with ever since. "The Mandalorian" — a spinoff series chronicling the travels of a lone bounty hunter in the outer reaches of the galaxy — hit Disney+ in 2019 and proved so popular with fans that a second season was quickly greenlit. As of this writing, Season 3 of "The Mandalorian" is in the works, with a premiere date slated for some time in 2022.
But, while fans are waiting to learn the fate of "baby Yoda," there's never an inopportune time to re-familiarize yourself with the Star Wars universe by returning to where the story first started: the prequels. Whether you love or hate them, "The Phantom Menace," "Attack of the Clones," and "Revenge of the Sith" are staples in the Star Wars franchise. Actors Hayden Christensen and Natalie Portman became household names thanks to their turn as star-crossed lovers Anakin Skywalker and Padmé Amidala in all three films. And while things may not have worked out so well for the couple onscreen, their dynamic offscreen is an entirely different matter. Keep reading for the truth about the pair's relationship when the cameras stopped rolling.
Hayden Christensen fell in love with Natalie Portman 'a little bit'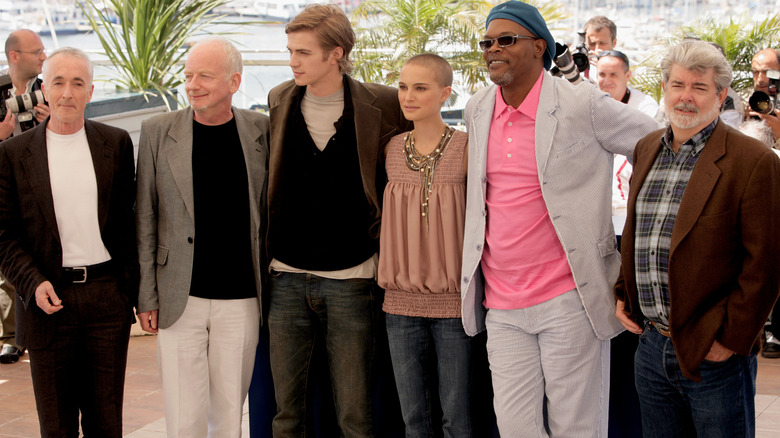 Dave Hogan/Getty Images
Anakin Skywalker (played by Hayden Christensen) was only a little boy in "Episode I: The Phantom Menace," but by Episode II, he was a full-fledged hunk and intent on romancing Padmé Amidala (played by Natalie Portman). By some accounts, it seems that their romance even extended beyond "Star Wars" and into real life! Per Distractify, the duo was thought to have dated in 2000, coinciding with the timing of the prequel films.
In a 2002 interview, Christensen spoke about how he'd fallen in love with Portman "just a little bit" to add authenticity to his role. "You know, you have to a little bit if you're really going to believe yourself in the role," the actor revealed. "We're pretty good friends now, but you know, it's [the romance] something that you just have to sort of believe." He added that his co-star was someone he'd "spent three months looking at with [gooey eyes]" and he'd tried his best to make that emotion feel as real as possible in the films. Even so, the rumors appear to be nothing more than a case of fans wanting Christensen and Portman to date in real life. There is no evidence to support the claim that they actually did date, and while both stars are private about their love lives, an outright romance seems like it would be hard to keep under wraps.
Did Hayden Christensen break Natalie Portman's heart?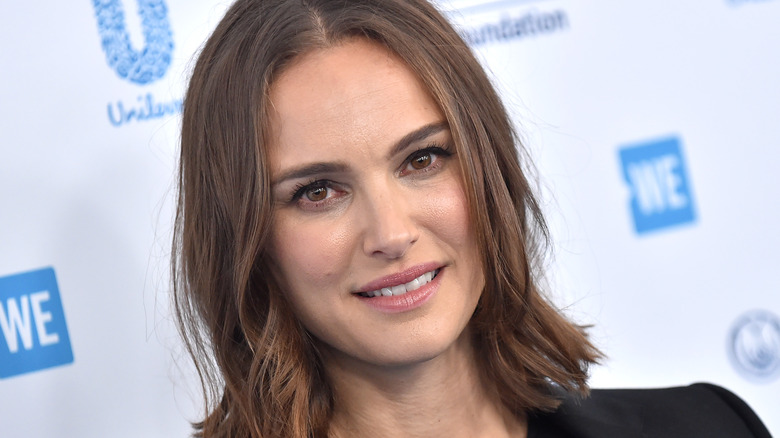 DFree/Shutterstock
Official romance or not, Natalie Portman hinted that things with her co-star Hayden Christensen may have been more than platonic in her 2015 Class Day Speech at Harvard University. Per the Daily Mail, the actor followed her dreams of higher education by attending the prestigious college, though her time spent in undergrad was not without its challenges. As the outlet reported, Portman revealed that she'd experienced a few "dark moments," including heartbreak.
"Some combination of being 19, dealing with my first heartbreak, taking birth control pills that have since been taken off the market for their depressive side effects, and spending too much time missing daylight during winter months led me to some pretty dark moments," the "Black Swan" actor told the graduating class of 2015. "There were several occasions I started crying in meetings with professors, overwhelmed with what I was supposed to pull off when I could barely get out of bed in the morning." Portman graduated from Harvard University in 2003 and was believed to have coupled up with Christensen in the early 2000s, so the timeline adds up to the heartbreak she referenced in her speech. And as the Daily Mail noted, "that breakup was likely with her reported boyfriend at the time, Star Wars co-star Hayden Christensen." But because both stars have neither confirmed nor denied a relationship, we may never know for sure.