Racing Wives Season 2 - Here's What We Can Tell Fans So Far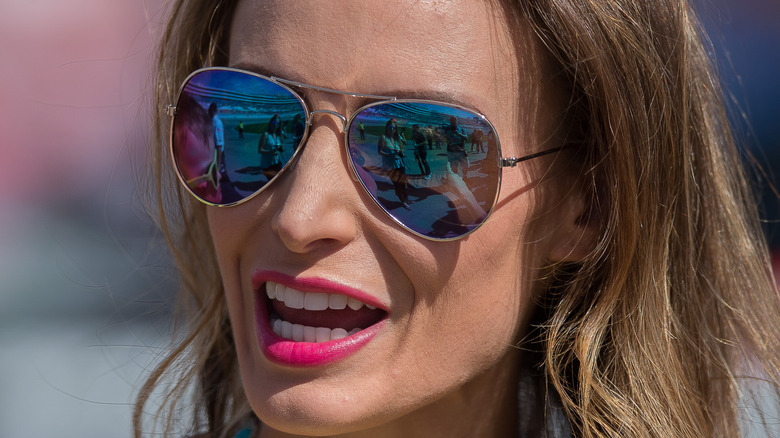 action sports/Shutterstock
We've got "Real Housewives," "Basketball Wives," "Footballers Wives," and, not to be forgotten, "Racing Wives." The inaugural season of the CMT reality series, which followed the dramatic lives of five of the biggest women in the stock car racing world, ended way back in the Before-COVID Times in 2019. But now it looks like there may be more in store for the ladies, which we as viewers will all get to witness and enjoy.
The first season of "Racing Wives" followed "the daily lives of Samantha Busch, Ashley Busch, driver Amber Balcaen, Whitney Ward Dillon and her best friend Mariel Lane in Lake Norman, NC, where the who's who of stock car racing live," per the official CMT description. The first season's eighth and final episode found Amber's career as a driver in jeopardy, Mariel on the brink of a career change of her own, a heartbreaking miscarriage for Sam, and friendships between the five women in serious disarray, per CMT.
Now that we're all on the edge of our seats, here's what we can tell you about what's coming next.
Here's what we can tell you about a possible 'Racing Wives' Season 2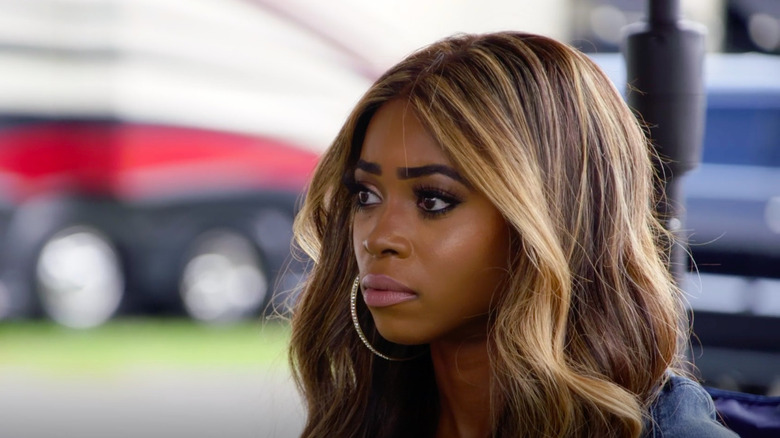 CMT
We're gonna give you the bad news first. As of right now, there has been no official announcement from CMT or anyone else that "Racing Wives" has been renewed for a second season, much less when the release date of the show would be if it was coming back. That doesn't mean the show is definitely a goner, however. The first season wrapped up in the fall of 2019, which was just a few months before the start of the global pandemic, which naturally shook everything up.
The good news, such as it is, is that before COVID-19 threw a monkey wrench in everyone's lives, the network had been discussing a second season of the show. "They were talking about it pretty heavily before everything happened and they got shut down," star Samantha Busch told PopCulture in an interview in 2020. She added that the future of the show would depend on how everything shook out after the pandemic died down.
So, assuming the show does finally get the green light, who would be in the cast?
The 'Racing Wives' cast has said they'd be into a Season 2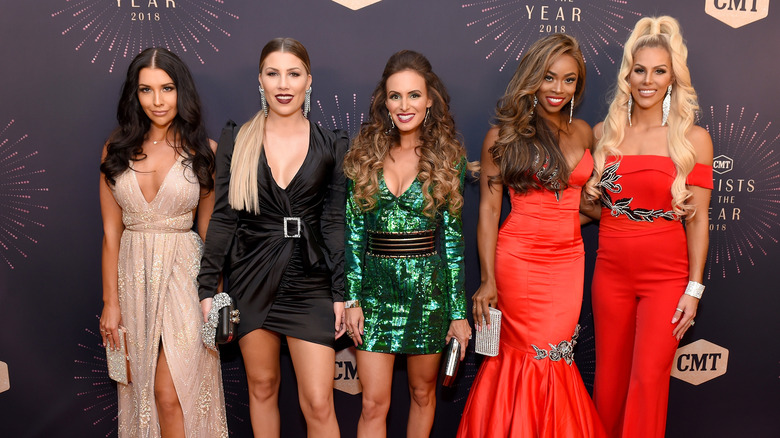 Jason Kempin/Getty Images
In a PopCulture interview in 2020, Samantha Busch said that if Season 2 of "Racing Wives" does go forward, she and the rest of the cast would be interested in coming back for another go-round. "We would definitely be open to do it. It was a great group of girls," she told the outlet. "The one thing that they didn't get to see enough in Season 1 was how crazy our travel schedules generally are," she added, saying she thinks this aspect of the Racing Wife life might be an interesting storyline for future seasons to explore. "I think that would be pretty interesting because we were constantly on the go, multiple places, different things going on while trying to juggle family and business and keeping up with everyone else with your friends and family, the people that don't travel."
Sam isn't the only former cast member who's been open about wanting another season of the show. Amber Balcaen told TV Shows Ace that she's hopeful the network will renew the series, and that if they do, she's all in.