The Truth About Shemar Moore's Dating History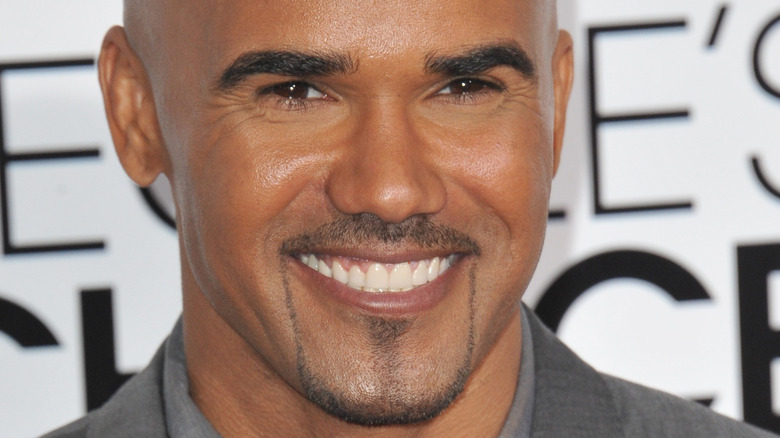 Jaguar PS/Shutterstock
Known in Hollywood for starring in "S.W.A.T." and "Criminal Minds," Shemar Moore has established himself as a well-known actor with nearly three decades of experience in show business. Since making his debut with a small part in "Living Single" in 1995, Moore has landed roles in other classics like "The Young and the Restless," "Diary of a Mad Black Woman," "The Nanny," "The Jamie Foxx Show," and others, as his IMDb page states. But how much do you know about the handsome hunk aside from his life in front of the camera?
Considering Moore has the body of a Greek god and perfect caramel-colored skin, you'd imagine he'd have ladies lining up at his door. While that certainly seems the case — based on the women he's dated in the past — the California native has yet to experience a relationship serious enough for marriage. Though Moore has never said "I do," he once revealed he wouldn't be opposed to falling in love and tying the knot.
Speaking with TV Line in March 2016, the actor got candid about his dreams of settling down and becoming a dad. "I need balance in my life," he shared. "I love what I do for a living, I love it from 'action' to 'cut,' but I also want to walk my dogs, travel, get married, have kids." For more details on the "S.W.A.T." star's love life, including the truth about his dating history and some of his former girlfriends, keep scrolling.
Shemar Moore has dated Halle Berry, Anabelle Acosta, and more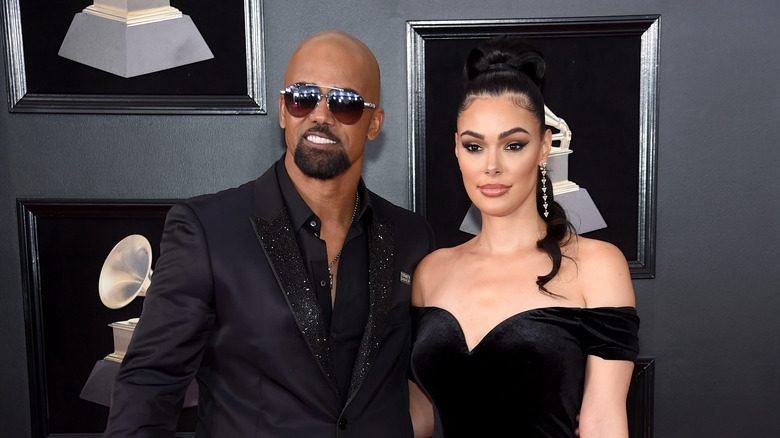 Jamie Mccarthy/Getty Images
Once Shemar Moore made his acting debut in the mid-1990s, it wasn't long before he was rising to fame as a talented sitcom star. During the years he made appearances on "The Jamie Foxx Show," "The Nanny," and "Chicago Hope," he was dating the likes of showbiz heavyweights such as actor Halle Berry and R&B artist Toni Braxton, according to Ranker. Moore also dabbled in his fair share of relationships during the 2000s.
In 2005, he dated his costar Kimberly Elise. Once they split, he moved on to British model and TV presenter Gabrielle Richens in 2006. As Ranker reported, things didn't get too serious between the two, and by 2007, he was linked to Miss Switzerland, Lauriane Gilliéron. Moore later dated Shawna Gordon, and he even opened up about their relationship during an appearance on "The Ellen Degeneres Show" in 2015. "My grandmother told me a long time ago, she's up there smiling at me, she said, 'I told you, I told you, when you least expect it, she's going to show up and bite you on the tush,'" he recalled.
The actor and the pro soccer star eventually split, and in 2018, he became involved with actor Anabelle Acosta. Though things seemed to be going well for the two, Distractify reported they ended their relationship in January, and Moore has been a single man since.
Shemar Moore has shut down rumors about his sexuality several times
By the looks of his extensive dating history, there's no doubt Shemar Moore has experienced plenty of love throughout his life. Despite how many girlfriends he's had in the past, the actor's sexuality has been questioned on several occasions. Ever since a Snapchat video was posted in 2016 that showed Moore giving a kiss on the cheek to a fan, rumors speculating whether or not he's gay have circulated, per Suggest.com. However, Moore shut down the theories many times, especially after the clip first went viral.
"I have fans that are gay, men that come up to me, and they're inspired by me, or they like me as an entertainer, and when they want to give me a hug or take pictures with me, what, am I supposed to not put my arm around them or stand next to them, and if the man next to me in the picture is gay, that makes me gay?" he explained to BET about the encounter in December 2016. "That's just simpleminded ignorance, and I don't play that."
Moore later addressed speculation in January 2017, sharing a video of himself singing "Breathe" by artist NF. "He's caught up in his feels.. He needs a girlfriend.. (maybe I got one.... maybe I don't.. hmmmm... not telling or showing... Is he gay? NOT EVEN A LITTLE BIT!!!" the actor wrote in the caption. Regardless of his sexual preferences, it seems Moore is just happy being single!