This Is Why Robert De Niro Said He Would Never Return To France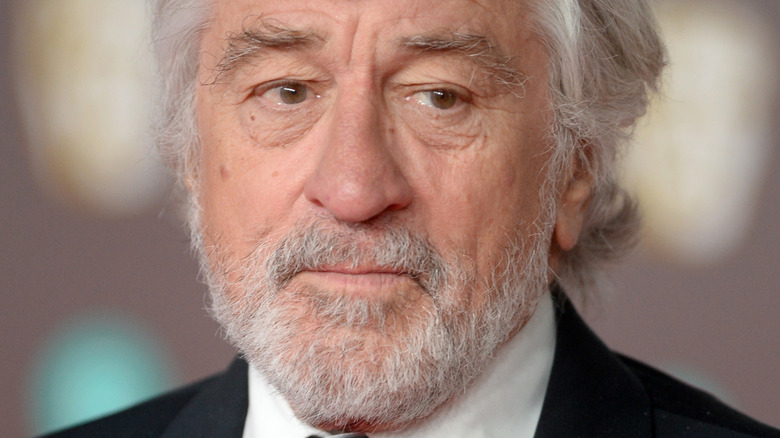 Cubankite/Shutterstock
Robert De Niro is one of few film stars that many people would consider to be Hollywood royalty. Others would call him one of the greatest actors of his time. His career spans over four decades, with hits under his belt such as "Taxi Driver," "Raging Bull," and "Goodfellas." And while other actors of his generation are more focused on their retirement years, De Niro is still perfecting his craft.
"When I was younger, I gave a lot of attention to things I feel maybe I have to give less attention to now. Like being a musician. The more practice you get, the easier it is, the more you can do things with less effort. Certain things, not other things. Other things are just as hard," he told the New Yorker in an interview back in 2018.
With that said, there's no doubt that De Niro is a household name in many parts of the world, if not also the most recognizable star in Hollywood. That apparently comes with both advantages and disadvantages, as De Niro learned the hard way during a trip to France back in 1998. It was so bad, that the actor vowed to never return to the country ever again. Keep reading below to find out what had happened.
Robert De Niro's raging bull comes out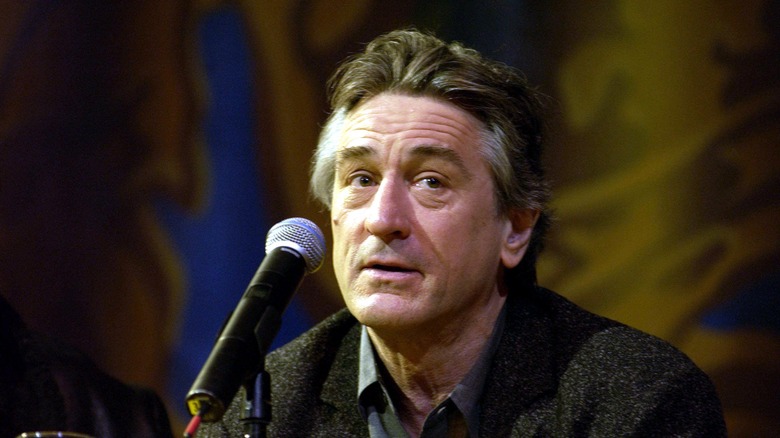 Dave Benett/Getty Images
Robert De Niro is not someone who likes to see his name in the headlines, unless he's promoting a new project, a new film, or his Tribeca Film Festival, which he co-founded in 2002 to help the neighborhood's local economy following the September 11 attacks. De Niro is also used to getting a lot of fan and media attention wherever he goes, despite the fact that he doesn't talk much about his personal life, including his separation from his ex-wife Grace Hightower. But there was one incident in Paris that put him in the spotlight for the wrong reasons.
During a visit to France in 1998, the American actor was arrested by French officials at the infamous Bristol Hotel in Paris. According to the Irish Times, De Niro was detained on a warrant by Judge Frederic N'Guyen, who supposedly believed that the actor had a connection to a local prostitution ring that the judge was investigating for the last two years. De Niro was held for nine hours and eventually released and cleared of any wrongdoing.
According to the actor's attorney at the time, Georges Kiejman, De Niro was woken up in the middle of the night after a long day of shooting a film in the area. But it's what the actor said though that might have created a seismic shift for his French fans at the time.
Robert De Niro's experience with not-so-French hospitality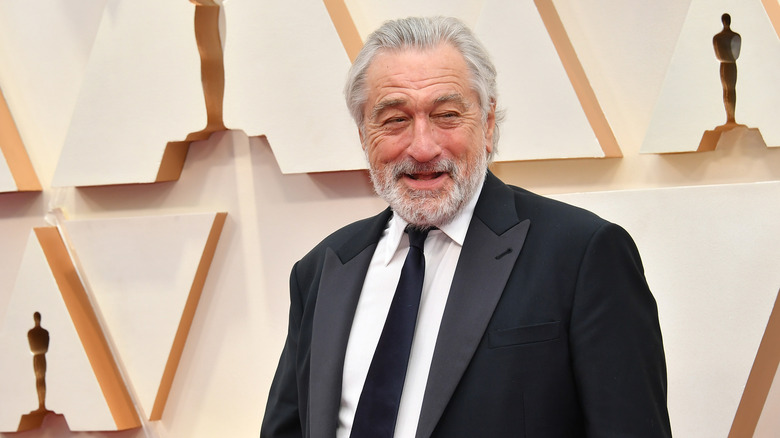 Amy Sussman/Getty Images
Robert De Niro reportedly told police (via Variety), "I swear on my kids, I have never paid [for a woman]." He also vowed to never return to France again. "I will advise my friends against coming [to France]. I don't care about the Cannes Film Festival. And I will send your Legion of Honor back to the embassy, quickly. I see no reason to keep this kind of thing from a country that betrays its motto, Liberty, Egality, Fraternity," he said.
De Niro might be a little more forgiving than the characters he plays on the big screen, because the actor did return to France after all. In 2011 he was honored at the Cannes Film Festival with a tribute to his career. He must have let bygones be bygones because he told the crowd at the festival, "As I have said many times, 'Thank God for the French.' It's a great honor to be honored here in Cannes," per USA Today. The crowd was so happy to have him there that they reportedly chanted his name.
If that weren't enough, De Niro was also spotted vacationing during the summer of 2021 with a female companion by the name of Tiffany Chen during a boat ride in France, according to Page Six. Despite all that happened and what was said, we wouldn't be surprised if there were a picture of the Hollywood star next to the word "forgiveness" in the French dictionary.