Selena Gomez Reunites With Wizards Of Waverly Place Co-Stars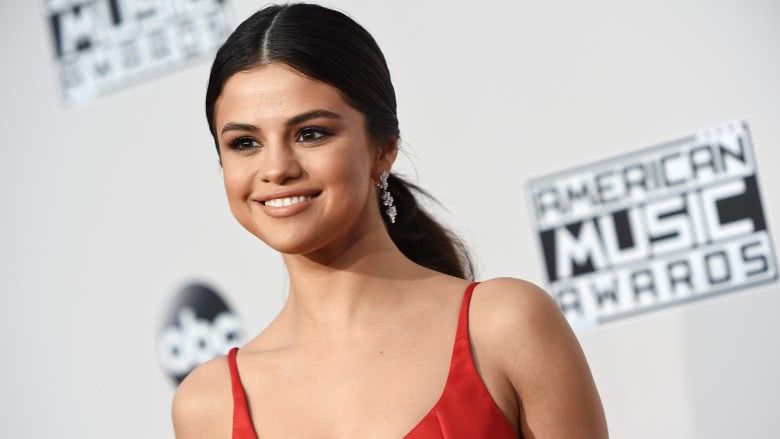 Getty Images
Family's forever. Even TV families.
And no one seems to know that better than Selena Gomez, who recently met up with her former Wizards of Waverly Place (2007-12) family for a very special event. On April 21, 2017, as Entertainment Tonight reports, David Henrie, who played Gomez's big brother on the Disney Channel hit, got hitched to former Miss Delaware, Maria Cahill—and the whole gang was there to witness the wedding.
On Instagram, Gomez, 24, shared a series of photographs of the Russo family cast, including a sweet then and now split picture. "Very much in my feelings about my big brother getting married," Gomez wrote in the caption. "Even though we for sure knew it would be him first. May God bless you and your beautiful wife Henrie!"
The "Hands to Myself" singer also shared photos with her former castmates posing alongside Henrie and his new bride, as well as a couple of her hanging out with her Wizards family.



Henrie, 27, also shared a photo of the cast on Instagram, writing, "It was truly and [sic] honor to have my whole cast come to my big day! Could be more blessed and appreciative of all that we did together... Many memories I'll never forget and always cherish."
Of course, Henrie and Gomez weren't the only two stars to post photos of the big day on social media. Jennifer Stone, who played Gomez's BFF Harper on the show, wrote, "Reunited and it feels so good!" alongside of a series of group shots.



Jake T. Austin, who played Gomez's brother Max, shared a photo as well, adding, "A special day with some amazing people."
"Reunited for a special day yesterday that was beyond magical," Maria Canals-Barrera, who played Gomez, Henrie, and Austin's mother on Wizards, wrote. "It was blessed. So happy for our @DavidHenrie!"
David Deluise, who played the patriarch of the Gomez family, posted a collage of group shots from the wedding, congratulating Henrie on his new marriage, and regrammed Gomez's then and now photo, writing, "Yes...we all knew it would be David first.The question now is..Who is going to be next?"
Deluise also penned a special message for Gomez, paired with a photo of the two from the wedding. "So proud of you!" he wrote. "Loved hanging out. Love you."



Interestingly enough, Gomez reportedly attended the wedding alone—though we hear she met up with her beau The Weeknd in Los Angeles later that night for a John Mayer concert. Guess Gomez didn't want to upstage Henrie at his own wedding with a superstar date.
Still, it's nice to see the former TV family back together—maybe there will be a reunion again in the future? There were those reboot rumors...