Who Is Bethenny Frankel's First Husband?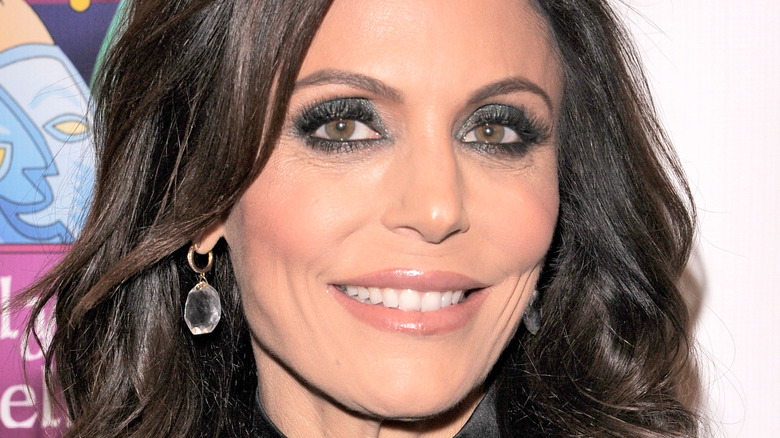 Ron Adar/Shutterstock
While Bethenny Frankel has certainly gotten a lot of attention for her marriage to her ex-husband Jason Hoppy, little do her fans know that the "Real Housewives of New York" star had been married before. That's because her first marriage didn't happen during a time when reality television cameras followed her around — they hardly even existed. Bethenny's first marriage was such a well-kept secret that she didn't even talk about it until 2010, and that was almost 13 years after she pulled the plug on that union.
Speaking to Life & Style (via the New York Daily News), Bethenny admitted that her first marriage wasn't all it was cracked up to be. "We were best friends for five years, and he always wanted to be more," she told the mag, adding that there was a lack of chemistry between her and her husband. "I felt like, 'This is really it? This is the person I'm going to spend the rest of my life with?' You can't go to bed with a piece of 8-by-10 paper."
So, who is the guy that Bethenny married only because she supposedly gave into because he wouldn't stop pursuing her? Keep scrolling below to find out!
Peter Sussman wasn't Bethenny's match
In 1996, the future reality television star and Skinny Girl mogul married her best friend, aspiring actor Peter Sussman. Some of his credits include a role in the television series "How to Make it in America," and executive producer for "How to Rob a Bank (and 10 Tips to Actually Get Away with It)." And while it might seem as though Peter was at one point just as comfortable in front of the cameras as his wife Bethenny, their marriage didn't last long enough for it to become a Bravo network show, when "Real Housewife" shows gained momentum in the mid-2000's.
With that said though, Bethenny seemed to have regretted more of the timing of her first marriage than the actual union itself. "I loved him because of how much he loved me. I got married too young. I didn't wait for the great love of my life," she said, per the New York Daily News.
Meanwhile, Peter has never appeared on a reality television show, nor has he shown any interest in one, either. According to his Instagram account, he lives in Los Angeles, enjoys networking, traveling, spending time with his friends, family, and children, and owns a clothing line called Under the Influence of Happiness. If we didn't know better, we'd think Peter's life paralleled Bethenny's, seeing how they have so many things in common. So, how does Bethenny feel about getting married today?
Bethenny Frankel Getting Married.... Again?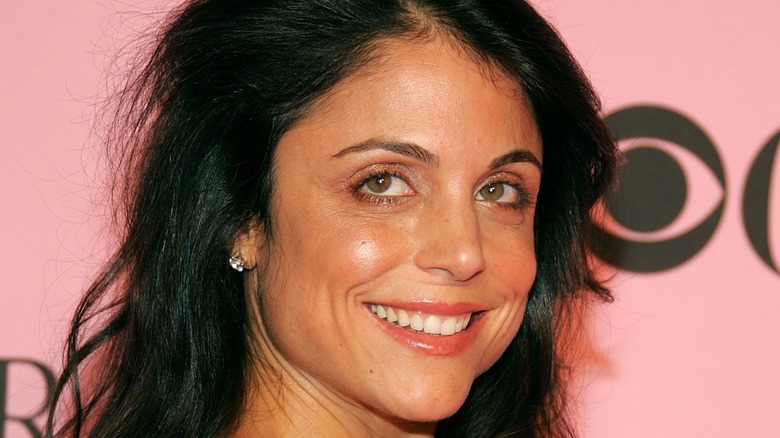 Frazer Harrison/Getty Images
In 2015, Bethenny Frankel told Andy Cohen on "Watch What Happens Live" that she never wanted to get married again, especially after her second and very tumultuous marriage to Jason Hoppy. "I will never get legally married again," she said, according to People. "It doesn't mean that I would not commit to someone, and I'm not jaded or bitter about love. I think there are amazing guys out there, but I will never, ever be legally married again."
While a lot of fans believe that Bethenny is a woman that sticks to her word, it seems like she had a recent change of heart. That's because she is engaged to her new fiance, Paul Bernon. Page Six reports that Paul gave the Bravolebrity an engagement ring worth an estimated $1 million. Shortly after announcing her engagement, Bethenny told Extra: "I'm very excited, and it's really wonderful."
They say money can't buy happiness, right? Well, in this case, it seems like it certainly doesn't hurt either. With that said, there's no word on whether or not Bethenny still thinks marriage is like having an 8-by-10 piece of paper.