The Real Reason Olivia Munn And John Mulaney's Relationship Is So Controversial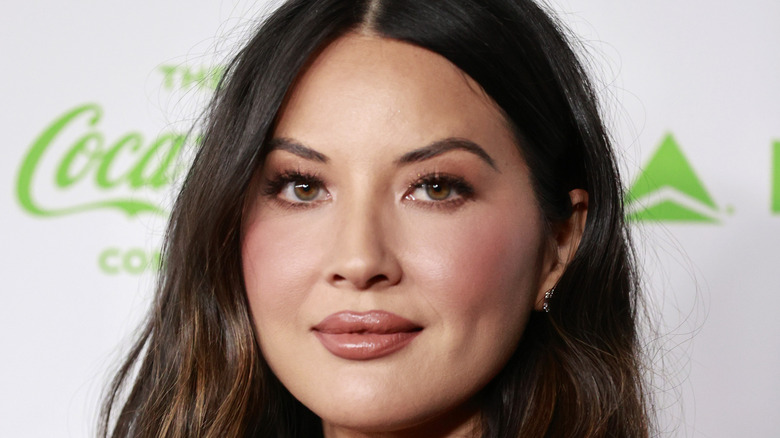 Emma Mcintyre/Getty Images
Olivia Munn and John Mulaney have become the latest odd celebrity couple to perplex the public, and if their pairing wasn't already enough to generate pages of tabloid fodder, a pregnancy has been thrown in the mix. In May, People broke the news that the former "Attack of the Show!" host and the stand-up comedian were dating. A source said that the couple "met at church in Los Angeles," but they actually had an awkward interaction years earlier (more on that later).
The insider also stated that Munn and Mulaney (Munnlaney?) were "taking it slowly." Fast forward four months later, and the couple is expecting their first child. Mulaney broke the news on "Late Night with Seth Meyers," where he also lavished Munn with praise. He called her "a wonderful woman" and painted a picture of a perfect, made-for-Disney romance. "I got into this relationship that's been really beautiful with someone incredible who has dealt with the non-coked up Bambi version of me, and that's been very incredible," he said. "And we're having a baby together." However, the way some fans are feeling about this match doesn't match up with Mulaney's view.
Anytime two celebrities with totally different fan bases get together, it creates a combustible situation — there will always be a lot of fans who are unhappy with their idol's unexpected partner choice. In this instance, netizens are upset with both parties and have shared a multitude of reasons they believe Munn and Mulaney's relationship is bad news.
Some fans feel bad for John Mulaney's ex-wife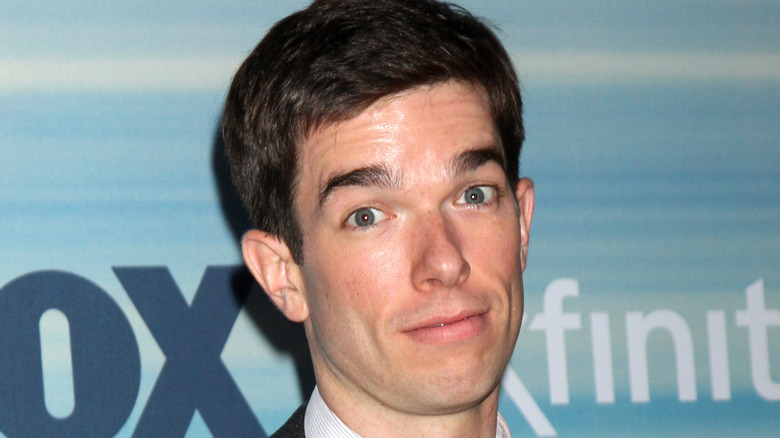 Kathy Hutchins/Shutterstock
In December 2020, John Mulaney checked into rehab for alcohol and cocaine abuse. Olivia Munn was quick to publicly let him know she was rooting for him. "Sending SO MUCH love and support to John Mulaney. You got this," she tweeted. Once Mulaney finished his 60-day stint, he decided to divorce artist Anna Marie Tendler after six years of marriage. A source told Page Six that he broke things off with her in February, and her statement made it clear that the split was solely his decision. "I am heartbroken that John has decided to end our marriage," she said via a spokesperson.
Mulaney mentioned his wife often in his stand-up routines, and the couple could be seen together on their social media pages. This made fans feel like they had an intimate connection with the pair, so, as Paste Magazine pointed out, this explains why some of them experienced "a sense of betrayal" when Mulaney left Tendler and moved on with someone else. Others have pointed to past comments Mulaney made about not wanting children, which his ex might find hurtful now if she didn't feel the same way. "Something about John Mulaney impregnating Olivia Munn almost immediately after filing for divorce from his wife, whom he said he didn't intend on having children with, seems dirty," wrote one Twitter user. In 2019, Mulaney told Entertainment Weekly that he didn't want kids because he loved "spending so much time" with his wife.
Why some John Mulaney fans don't like Olivia Munn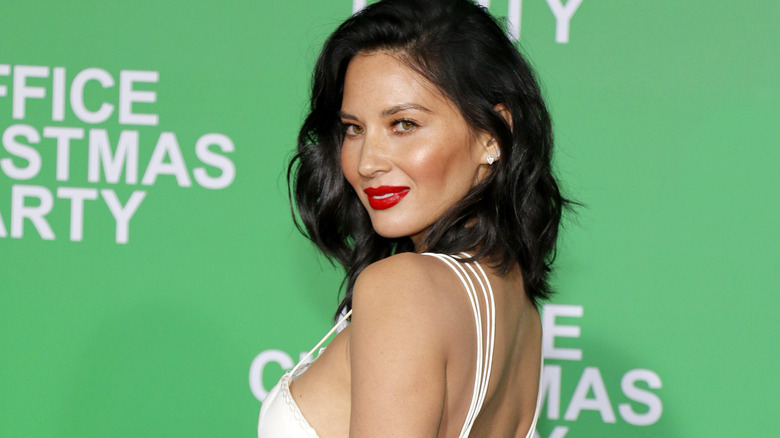 Tinseltown/Shutterstock
Some Twitter users pointed to a 2015 HuffPost Live interview as proof that Olivia Munn pursued John Mulaney years before his divorce. Munn recalled meeting him and Anna Marie Tendler at Seth Meyers' wedding and inviting both of them out to dinner. She also made several attempts to strike up a conversation with Mulaney. "I was just so obsessed with hanging out with and talking with him," she confessed. She tried emailing him as well, but never received a response. "As if that Olivia Munn memoir isn't gross enough, she has was trying to break up John Mulaney's relationship way back in 2015," read one Twitter user's take on the situation.
The memoir in question, "Suck It, Wonder Woman!," is another aspect of Munn's past that critics are calling problematic. According to The Daily Dot, it includes this fatphobic joke: "I will fix America's obesity problems by taking all motorized transport away from fat people." One Twitter user shared their disappointment in Mulaney for starting a family with someone who said something so "insidious," writing, "Sad to know that one of my favorite comedians would have a child with someone so ignorant." Meanwhile, Mercury News suggested that Mulaney made a mistake not because of who he chose to date, but because he's dating right now at all — the outlet pointed out that recovering addicts are usually advised to avoid serious relationships for at least a year after going sober.