The Real Meaning Behind Kacey Musgraves' 'Good Wife'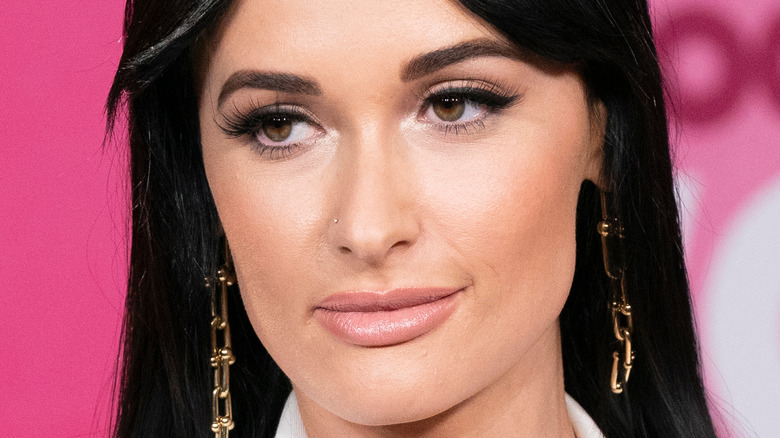 lev radin/Shutterstock
On September 10, Kacey Musgraves released her fifth studio album, titled "Star-Crossed," which focuses on the heartbreak and healing she underwent following her divorce from her ex-husband, Ruston Kelly. The new record, which features tracks like, "Justified," "Cherry Blossom, "Camera Roll," and "There Is a Light," is very different from her Grammy-winning album, "Golden Hour" which was about the exact opposite: falling in love.
"My last album is what people know me for. They see me as this starry-eyed, rose-colored glasses kinda girl; the 'Golden Hour' girl," Musgraves told Crack Magazine in May. "Well, here I come with a post-divorce album, bursting the f**king bubble." She also explained to NPR that even though her last album was "shaped by this point in time" in which she was "falling in love," she thinks the "magic of that album does not have to end with that relationship."
The country-pop star proves just that on her new album: that the magic doesn't die just because the love story is over. Scroll ahead to learn more about one of Musgraves' song, "Good Wife," and why it's one of the realest tracks on "Star-Crossed."
'Good Wife' is reflection of what she could have done differently in her marriage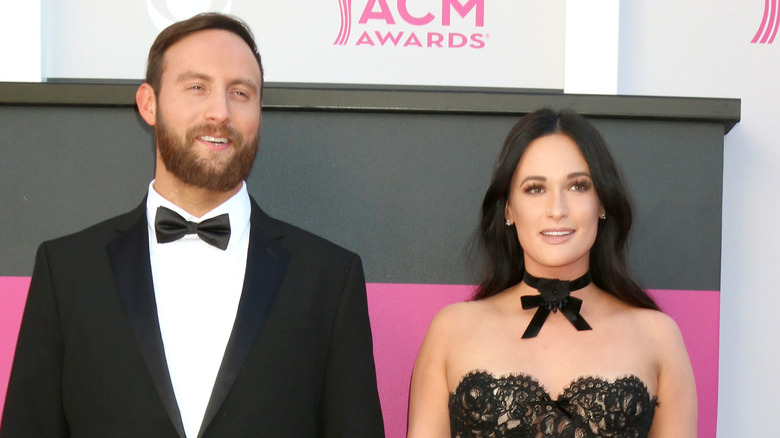 Kathy Hutchins/Shutterstock
Kacey Musgraves' "Good Wife" features very real lyrics asking herself what she could have done to save her marriage. "Let's go back to the beginning /Just wanna be a good wife," she sings in the fist verse, per Genius. "Help me let go of all the things that make me mad / At the end of thе day, he's gotta know that I've got his back," she continued in verse two. In the bridge, she adds: "And the truth is / Could probably make it on my own / But without him, this house just wouldn't be a home."
The singer later explained the meaning behind the track to NPR, saying it serves as a "personal prayer" to herself, "to the universe, to God, to Goddess, or whoever, saying: 'Please help me come through and be the kind of person that I need to be for this other human that I've committed my life to.'"
Musgraves said the song represents her thoughts before the "life event" — aka, her split from Ruston Kelly. "I am humbling myself to ask for help, because I might not have all the tools that I need to be who I need to be for this person. It's kind of idealistic, like, I could bring him coffee and I could pack him a bowl when he comes home," she continued. "Please, God, help me be a good wife, because he needs me and I need him too, you know?"
Kacey Musgraves said writing songs for her new album was 'therapeutic'
Just like so many other artists, Kacey Musgraves coped with her split from Ruston Kelly by pouring her broken heart into songwriting. In fact, she called the process "a therapeutic outlet," telling Rolling Stone, "I can't help but to write about what I'm going through. I want to honor the huge range of emotion that I've felt over this past year, past six months. I also want to honor the relationship we had and the love we have for each other. Because it's very real."
The singer later told Zane Lowe on Apple Music 1 that she felt an obligation to write about her experience. "People know me to be a songwriter that writes about what I'm going through," she said, adding that it would have been "awkward" to pretend the "last chapter didn't happen." Musgraves also told NPR that her new record is more than just a post-divorce album. "You can easily say it is a post-divorce album, which yes, it is factually on paper," she explained. "But this album is full of a lot of love and gratitude for that person, for Rustin, for my life and my ability to explore all the emotions as a songwriter."
The telling lyrics in Musgraves' song "Good Wife" is a perfect example of her diving deep into her emotions and inhibitions.