The Real Meaning Behind Kacey Musgraves' 'Justified'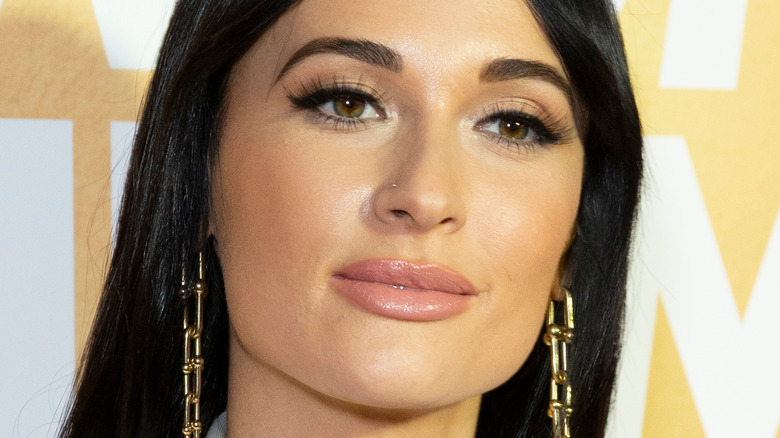 Lev Radin/Shutterstock
For nearly a decade now, Kacey Musgraves has been making noise in the country music world. She first burst onto the scene in 2013, making a splash with her critically-acclaimed debut record, "Same Trailer Different Park." Since then, the Texas native has continued to expand on her country-rooted sound — venturing into the Christmas and, most notably, pop scenes over the course of her career. And now, with her fifth record "Star-Crossed" set for release on September 10, the singer is showing the world a new side of her as she slowly rolls out singles from the upcoming release.
Musgraves' latest effort comes in the form of "Justified," the second single off "Star-Crossed," and proves why the singer firmly sits atop the country-pop music chain today. A three-minute piece full of heartache and anguish, the track dropped on August 27 and highlights Musgraves' real-life pains in the most poignant of ways. With a soaring melodic hook that emphasizes contrast, affliction, and internal conflict ("If I cry just a little and then laugh in the middle / If I hate you and I love you, and then I change my mind"), the singer leaves listeners with no choice but to wallow in despair alongside her.
And now, Musgraves, who is set to perform at the 2021 MTV VMAs, per Just Jared, must come to grips with her new post-divorce reality in front of her legion of fans and followers. With that being said, what exactly is "Justified" about? Read on to find out!
Musgraves shares a story of heartrending divorce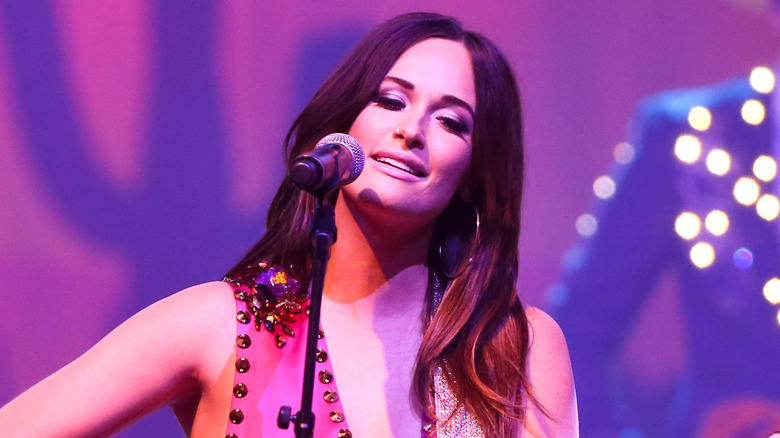 Debby Wong/Shutterstock
Kacey Musgraves' "Justified" is more than just a country-pop number — it is a somber contemplation of the singer's personal life over the past few years. Coming off the heels of her divorce from Ruston Kelly, whom she married in 2017, Musgraves channels her years of hurt into her latest release, per NME. Outlined in airy synths, a contrastingly dynamic guitar arrangement (note the trebly acoustic strums on the left juxtaposed with the mid-heavy guitar line on the right), and inoffensive percussion, Musgraves puts the listener in the unique position of not groveling, but actually singing along with her as she airs out her post-divorce grievances.
In mid-2020, reps for both Musgraves and Kelly announced the two would be filing for divorce and that they "made this painful decision together," as reported by AP News. In the statement, they opine that "we were put into each other's lives for a divine reason and have both changed each other infinitely for the better" and that "the love we have for each other goes far beyond the relationship we've shared as husband and wife." The statement also noted that "it simply just didn't work," but that the two "hold no blame, anger, or contempt for each other." 
It's why lyrics like "We lost touch with each other" and "Moving backwards, hurt comes after / Healing doesn't happen in a straight line" deal a weighty blow to the listener, knowing that Musgraves' ruminations come from a place of sheer hurt and sorrow.
Musgraves' world crumbled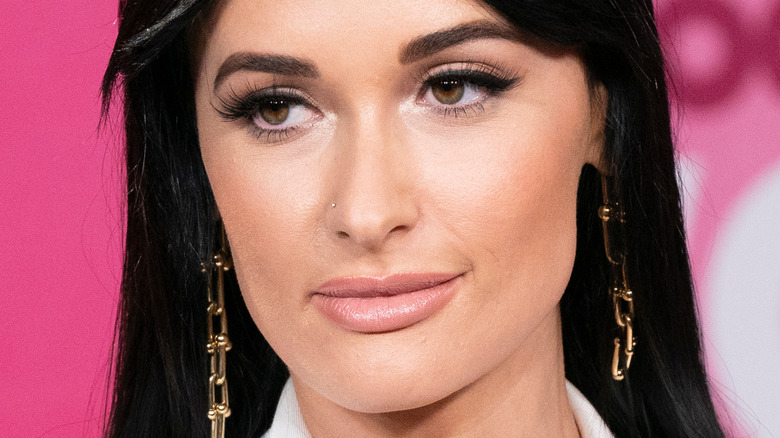 Lev Radin/Shutterstock
In 2019, Kacey Musgraves was "on top of the world," per Elle. Winning Album of the Year at the Grammys that year and thanking now ex-husband Ruston Kelly during her acceptance speech is a feat that many wish they can accomplish, but Musgraves has actually lived to tell the tale. The singer even opined to the outlet, stating, "If you would've told me the night of the Grammys, 'Hey, in two years, you're going to be divorced and have a whole 'nother album written,' I would have been like, 'F*** off. No. No way.'" And so said, so done.
In light of pain and heartache, "Star-Crossed" was conceived. A 15-track record, the album features a three-act structure much akin to the great Greek tragedies of centuries past. "The word tragedy just popped into my mind," Musgraves told Elle regarding the preliminary writing stage for "Star-Crossed." She added, "And I was like, 'Whoa, what if the album was formulated like a modern Shakespearean or Greek tragedy?'" Again, so said, so done.
The singer then poignantly reflected, "Being a human is tragic, but it's also beautiful ... you can't really experience the beautiful parts of life without also experiencing the absolutely heart-wrenching." And on looking back, the singer revealed she "felt, in many ways, on top of the world in my career, but in my personal life, I felt like I was dying inside," noting that she was "crumbling ... sad ... lonely ...[and] broken."
And thus, "Star-Crossed" was ultimately born.