Kacey Musgraves Opens Up About Her Divorce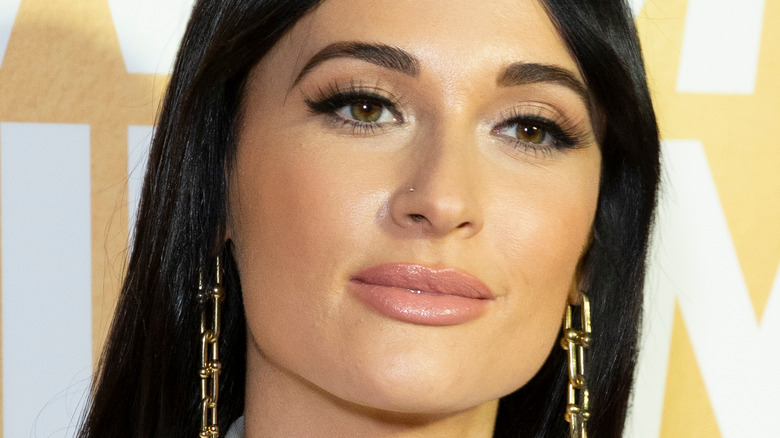 Shutterstock
Country star Kacey Musgraves has revealed how she's feeling following her shocking divorce from Ruston Kelly in a new interview with Elle.
"If you would've told me the night of the Grammys, 'Hey, in two years, you're going to be divorced and have a whole 'nother album written, I would have been like, 'F**k off. No. No way,'" the singer, who won Album of the Year that night in 2019, candidly revealed. While the response to her album "Golden Hour" was rapturous, Musgraves was facing the impending breakdown of her relationship with the man she married in 2017, per E! News.
"I felt, in many ways, on top of the world in my career, but in my personal life, I felt like I was dying inside," she described. "I was crumbling. I was sad. I felt lonely. I felt broken." The couple eventually announced that they were splitting up in summer 2020, explaining in a joint statement that their marriage "simply just didn't work," per TMZ. Musgraves and Kelly insisted, however, that their relationship was "a soul connection that can never be erased" and that they held "no blame, anger or contempt for each other."
"It was hard to not feel like I was in some ways a failure," Musgraves admitted to Elle, revealing that divorce is rare for her family. But she also noted that there's "nothing more shameful than staying somewhere where you don't fit anymore."
Kacey Musgraves revealed her new album will address the split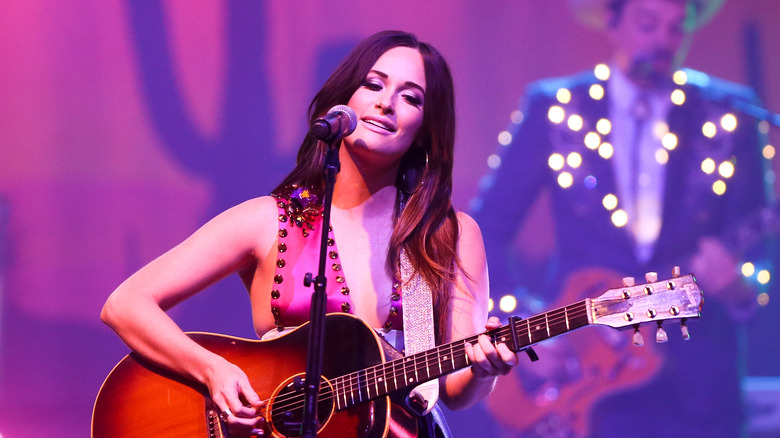 Shutterstock
Although rumors started flying after the country star was spotted hanging out with Dr. Gerald Onuoha in April, per E! News, Kacey Musgraves insists that romance isn't on the horizon for her yet. As she told Elle, the musician is in "no rush" to start dating again and is "definitely" focusing on herself for the moment.
And Musgraves has revealed that her divorce from Ruston Kelly will be the subject of a new album, which will tell the story of "two people who love each other so much, but they cannot make it work in the physical realm to be together, because it's just not written in the stars for them." She admitted that she found it "daunting" to incorporate her emotions into the new music, which will be released later this year.
"I haven't spoken much about this chapter, and I don't feel like I owe that to anyone," Musgraves reflected, "but I owe it to myself as a creator to flesh out all these emotions that I've felt, and I do that through song." She added that while it would be "strange" not to acknowledge the divorce creatively, it's intimidating to share her "most personal thoughts" about the situation. 
"I mean, I'm not a ruthless person. I care about other people's feelings," the singer continued, referring to ex-husband Kelly. "So it's kind of scary."