Details About Kacey Musgraves And Ruston Kelly's Divorce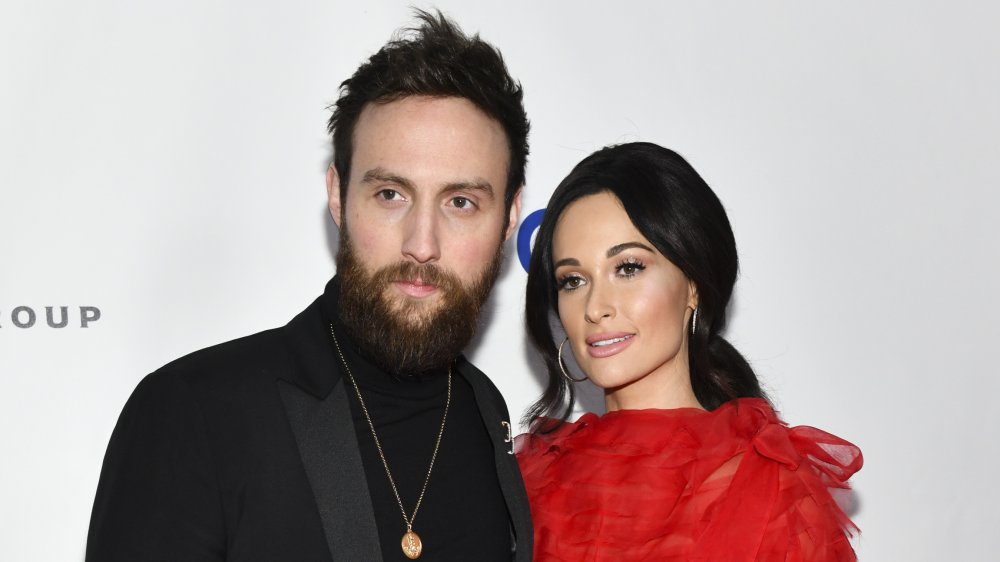 Rodin Eckenroth/Getty Images
Kacey Musgraves and husband Ruston Kelly had a whirlwind romance, and like so many high-profile relationships, they crashed and burned in the end. But first, let's turn back the clock a bit. The country and music singer-songwriter's love story started in a very Nashville way. They met at the famous Bluebird Cafe (FYI: Taylor Swift was discovered there) in 2016, and tied the knot a little over a year later, celebrating with a big Southern-themed wedding, per Country Living.
Their deep feelings for each other were evident from the beginning, though. Musgraves' breakout album, 2016's "Golden Hour," is full of quiet, harmonious love songs inspired by her relationship with Kelly. Minus some acid trip-inspired tunes, Musgraves told Pop Culture that "the whole damn album" was inspired by Kelly. "Right about the time that I started writing for this record is when I met Ruston," she explained. Kelly also helped her in a more practical sense, sharing, "We constantly bounce ideas off of each other all the time. We always ask each other their opinions on things."
Musgraves had an equally strong influence on Kelly's music and lyrics. Kelly told Rolling Stone in 2018 that Musgraves was a "strong redemptive force" in his life and a huge source of support during his struggle with drug addiction. They sound like the perfect couple, right? Not so much. A little over two years later, the couple filed for divorce. So what happened? Let's find out.
Kacey Musgraves and Ruston Kelly are still cool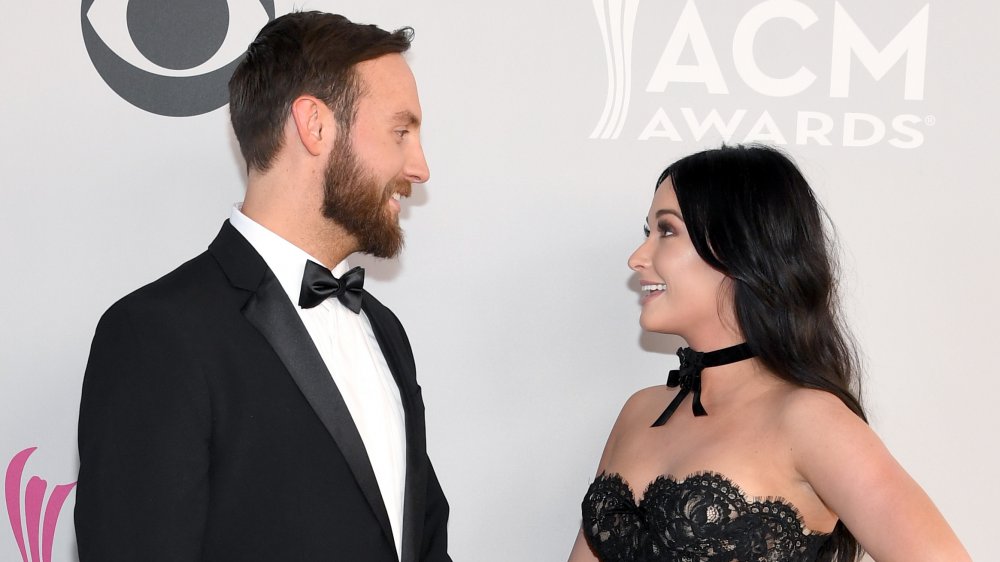 Denise Truscello/acma2017/Getty Images
As the saying goes, all good things must come to an end, and Kacey Musgraves and Ruston Kelly are no exception. The artists officially filed for divorce on July 2, 2020, after almost two years of marriage, according to TMZ. Reps for Musgraves and Kelly confirmed the split via a joint statement obtained by Us Weekly, with the exes stating, "These kinds of announcements are always met with scrutiny and speculation and we want to stop that before it even starts." It concluded, "The love we have for each other goes far beyond the relationship we've shared as husband and wife. It's a soul connection that can never be erased."
The "soul connection" can't be erased, but the legal one sure can. On Sept. 15th, 2020, TMZ reported that the estranged couple had finally reached a divorce settlement, the final step before a judge will grant a legal separation. As part of the agreement, the Musgraves and Kelly put their shared Nashville home on the market. Musgraves, the more well-known musician, is entitled to 84.4% of proceeds resulting from the sale. Kelly gets the rest. 
The exes' low-key split isn't too much of a surprise, as they shared sweet birthday tributes post-divorce. "Anyone who knows your heart, your kindness, your humor and compassion...are made better people by it," Ruston wrote in August 2020, per Just Jared. "I got your back." And in late July 2020, Musgraves penned, according to Us Weekly, "Hope you know how lucky the world is to have you in it... I'm in your corner." Aw.