The Truth About Kacey Musgraves Rumored Boyfriend, Dr. Gerald Onuhoa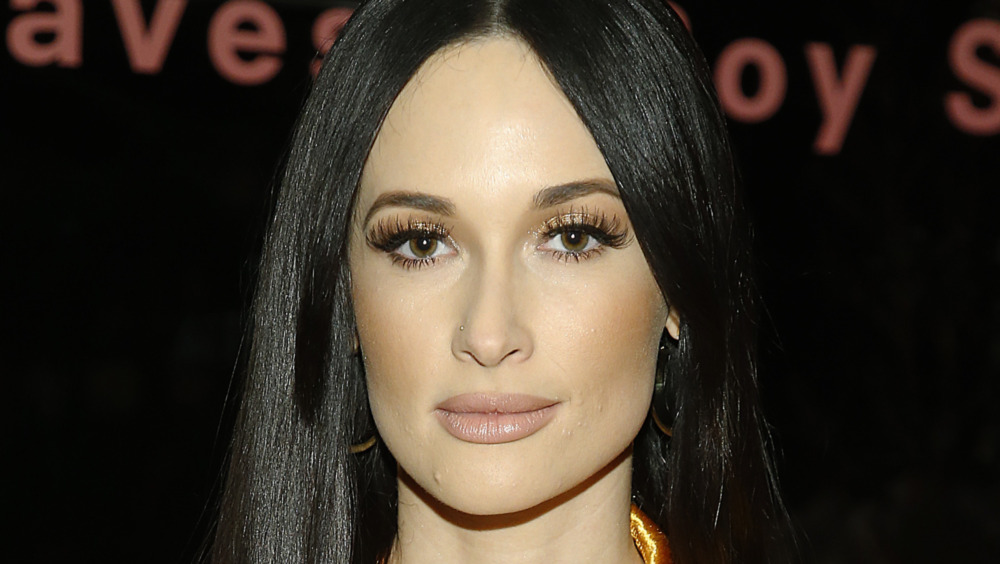 John Lamparski/Getty Images
Kacey Musgraves has been fairly quiet on the dating front ever since her divorce to Ruston Kelly — until now. The Grammy award-winning artist, who said she lives "best by herself," seems to have turned a corner as she flaunted a new relationship on Instagram. Musgraves was married to the singer/songwriter Kelly for just two years before the pair broke up on what they cited as amicable terms. 
In perhaps one of the least messy celebrity divorces, the pair said in a statement that they intend to "remain true friends for the rest of their lives," per Country Living. They explained the relationship "simply just didn't work" and that they wanted to be upfront about their reason to split. Musgraves and Kelly met at the Bluebird Cafe — an iconic live music venue — in Nashville back in early 2016.
"We've made this painful decision together — a healthy decision that comes after a very long period of trying the best we can," they said in the statement. "We hold no blame, anger, or contempt for each other." When it came to dividing assets, Musgraves and Kelly agreed on their prenuptial agreements — selling their 1,300 square-foot Nashville home, with the "Slow Burn" singer receiving 84.4% of the profits, while Kelly got the remaining 15.6%, per the Daily Mail.
The pair has also shown support for each other on social media by celebrating new music and sending birthday messages, per People — but could that all change with a possible new man in Musgraves' life?
Kacey Musgraves may have been dating Dr. Gerald Onuoha since February
In what could be called a country match made in heaven, Kacey Musgraves has found herself a doctor beau based in Music City. Not-so-subtly declaring her possible beau to the world, Musgraves shared a selfie and tagged Nashville local Dr. Gerald Onuoha on her Instagram Story on April 12, 2021. The golden hour shot showed Musgraves dressed casually, but looking smitten with Onuoha — the first person the "Rainbow" singer has been publicly linked to since her divorce, per the Daily Mail. Pictures obtained by Page Six also reinforce their "chemical romance," showing the pair chatting and embracing before hopping into an Uber in Los Angeles.
While it's unclear how or when they met, it seems as if they are going from strength to strength, with Onuoha now hanging out with Musgrave's celeb friends. The duo recently took a bike ride down Venice boardwalk with Kourtney Kardashian and Atiana De La Hoya. Taking a look at Onuoha's Instagram, it's possible they began dating back in February 2021, when the doctor shared this little insight: "Date In Private. Love In Private. Be Happy In Private." 
Onuoha's LinkedIn reveals he received his Masters in Science from Dartmouth but also studied at Meharry Medical College and Tennessee State University. He now practices as an internal medicine hospitalist at Nashville's HCA Healthcare. 
Despite Onuoha's occupation being a far cry from the glamorous world (and relationships) Musgraves might be used to, opposites attract, and as two equally hard-working people, they could be the real deal!