What Linda Tripp's Daughter Really Thinks About Impeachment: American Crime Story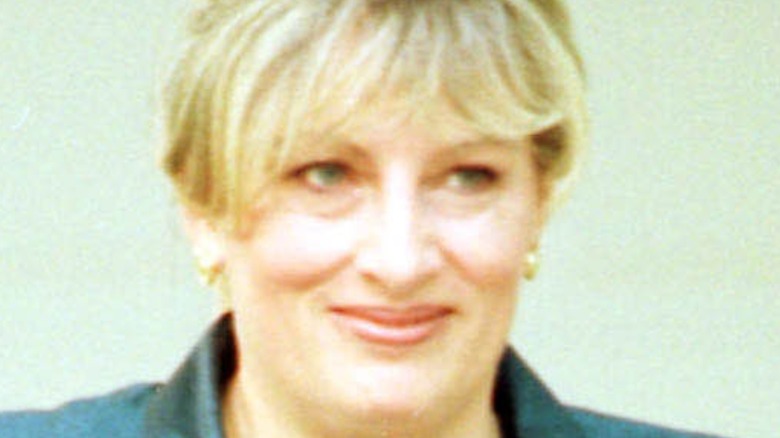 Karin Cooper/Getty Images
Nearly seven years after Vanity Fair published Monica Lewinsky's groundbreaking essay about the impact the Bill Clinton impeachment scandal had on her life in devastating ways — an essay which seemingly kickstarted an apology from the public – it seems the third season of Ryan Murphy's "American Crime Story" will continue in that vein.
This time, however, the third season of the anthology show, titled "American Crime Story: Impeachment," is attempting to imbue this attitude on other high-profile figures who were maligned in the same manner as Lewinsky. "Impeachment," which boasts Lewinsky as one of its producers, has already made waves after its first episode debuted on September 7. The premiere pointedly and deftly explores the history of one of the major players who set the events of the Clinton scandal in motion: that of Linda Tripp, who is portrayed by Murphy-favorite Sarah Paulson.
Even though Linda Tripp didn't live to see her story brought to screen with complexity intact — she died in April 2020 from pancreatic cancer at the age of 70 — at least one family member has gone public with her thoughts on Paulson's depiction. In a September Vanity Fair profile, Linda's daughter, Allison Tripp, shared what "Impeachment" got right about her mother. Read on to find out more.
Linda Tripp's daughter thinks highly of Impeachment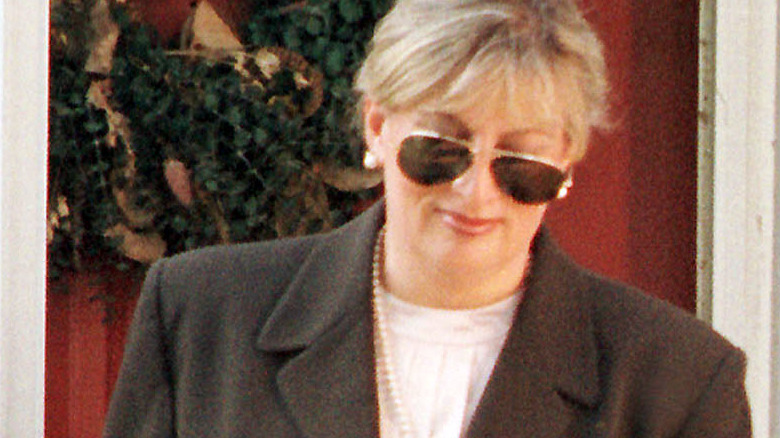 Karin Cooper/Getty Images
Speaking with Vanity Fair, Allison Tripp opened up about watching "American Crime Story: Impeachment," both in light of how the Clinton scandal resonated on a worldwide cultural stage and in the wake of the loss of her mother in 2020. In particular, the latter reminded her how Linda Tripp was thoroughly demonized for over two decades — even after Linda's death. "There were so many nasty messages from people throughout the country saying, 'Your mother deserved to die. It has been a long time coming,'" Allison disclosed to the magazine.
Despite her lingering grief, Allison told Vanity Fair that "Impeachment" seemingly understood Linda's multifaceted nature. "Of course there were some inaccuracies I see as her daughter, but I think she did a good job relaying to the audience that my mother was about loyalty and integrity and doing what was right," Allison explained. "[Paulson] captured a lot of my mom—just how smart and witty she was ... I had to laugh at a couple of lines because that's how she got through the pain ... the show did a good job digging deep to find out truly how she ticked." 
Allison Tripp wished her mother could have lived to see the show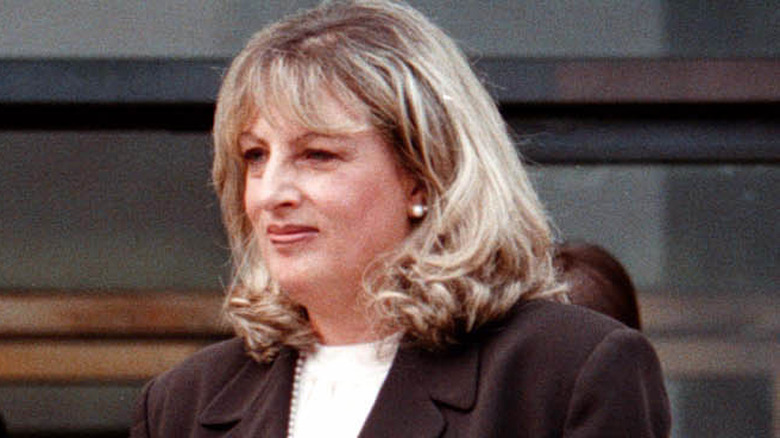 Georges De Keerle/Getty Images
Per Vanity Fair, Allison Tripp spoke highly of how thoroughly "Impeachment" delved into Linda Tripp's biographical background, which informed the choices she later made during the Clinton scandal. "She lived a life that was very much about following the rules," Allison recalled, remarking on her mother's experience as a "military wife" and civil servant. She also pointed out how "Impeachment" humanized her mother in a way that felt familiar, portraying her "in a more flattering way" than the media did during her lifetime. 
According to Allison, "Impeachment: American Crime Story" also hammered home why Linda decided to tape her phone conversations with Monica Lewinsky — not for fame or fortune, but for her own safety, along with Lewinsky's, should she need evidence for court. "I think my mom did try to protect Monica," she added. "She tried to play a motherly role to Monica and guide her. And she saw a little bit of self-destruction going on with Monica ... she felt that she was going to be forced to testify and didn't want to perjure herself."
Despite Allison's approval of the show so far, one thing remains: her mother's absence. "My mom didn't get to see this story finally coming out in a more realistic lens and not a vilifying lens," she continued. "It gave me a sense of pride to watch her being portrayed this way. I know it will give my children that as well."