Why Prince Edward's Tell-All Memoir Sparked So Much Controversy
Prince Harry turned heads when he announced in July that he was working on a memoir, expected to be released in 2022, in which he sought to "share, for the very first time, the definitive account of the experiences, adventures, losses and life lessons that have helped shape him," Elle reported. The British royal family declined to comment, according to People, but given that the Duke and Duchess of Sussex caused an uproar after their bombshell interview with Oprah Winfrey in March, the British royal family is likely far from pleased.
Still, it won't be the first time the royal family has to deal with a rebellious member penning a tell-all book that spills the beans on the tight-lipped family. In 1951, Prince Edward, the Duke of Windsor, released a ghostwritten memoir titled "A King's Story" that delineated the facts of his controversial life. The book came out 15 years after he unleashed a monumental crisis in the United Kingdom when he became the country's first-ever monarch to abdicate of his own volition, History noted. In December 1936, King Edward VIII gave up the throne to marry Wallis Simpson, an American divorcée, which was not allowed at the time.
Demoted to Duke of Windsor, Edward was sent to France for the rest of his life. His relationship with the family remained strained for the decades the followed. At 57, he decided to share his side of the story. Keep reading to learn why Prince Edward's memoir was so controversial. 
The royal family was reportedly angry over Edward VIII's timing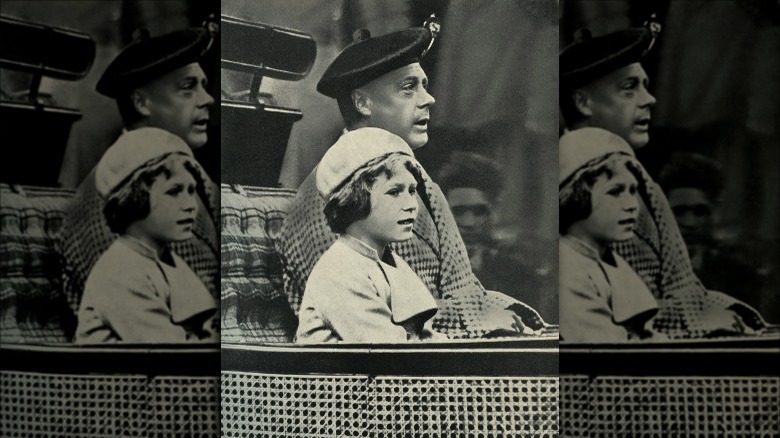 Culture Club/Getty Images
Through "A King's Story," Prince Edward promised to share his version of the events that led to the massive constitutional crisis, as History Extra described. "My reign ended in faction and controversy. My side of the story has until now been unheard. As the years went by, and error and supposition multiplied, it became more and more plain that it was my duty to history to put down the facts as I know them," Edward wrote, according to Insider. 
The British royal family, in their characteristic manner, never publicly commented on the contents of the memoir. But people close to them have suggested they were far from okay with it, according to The Telegraph. "Behind the scenes, the book caused unrestrained anger and concern," said Frances Donaldson, known as Lady Donaldson of Kingsbridge, per the British newspaper. The family was particularly infuriated by the timing of the book, especially Queen Elizabeth The Queen Mother, according to the publication. Edward released the biography in 1951, just months before King George VI died after dealing with lung cancer.
The family was also reportedly shocked that Edward chose to put family matters out in the open for money. "While his family held its peace, he apparently found it necessary to exchange a highly colored and, in my view, one-sided account of his abdication for a large cheque," said Lady Hardinge, who was married to Edward's former private secretary, according to The Telegraph.
Edward VIII constantly worried about the state of his finances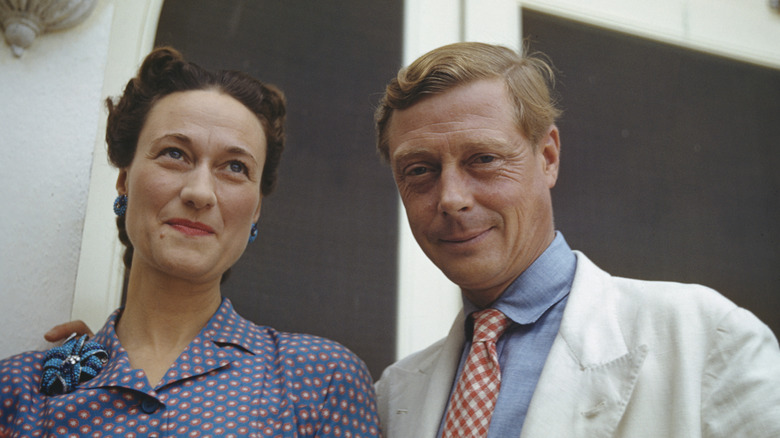 Michael Ochs Archives/Getty Images
Edward VIII was born a prince and raised to be a king. Having grown up with all the luxuries suited to the future monarch, he worried about losing his financial security when he gave up the throne, The Guardian detailed. That's why Edward negotiated an allowance with his brother, King George VI, ahead of his move to France. According to the Express, he and George agreed he should receive £25,000 a year, a sum the king lowered to £21,000, the equivalent of £1.65 million in today's value, after learning his older brother had downvalued his fortune. "I am not seeking to reproach you or anyone. But the fact remains that I was completely misled," George wrote in a letter to Edward, per The Guardian.
That annual allowance was already a fortune, but Prince Edward was still making it rain during his time in exile. To add to his income, in 1947, a few years before he released "A King's Story," Edward wrote articles for Life magazine in which he shared details of his life, according to Reader's Digest Canada. He earned £25,000 for the articles, per The Telegraph — more than what he received each year from the royal family. This likely gave him a taste of just how much his story was worth. And he was right. 
According to The Telegraph, Edward made £300,000 from his memoir, which became a bestseller. Forbes estimated he made $1 million in today's value.