Why Prince Harry Is Being Urged To Be Cautious Over His Birthday Announcement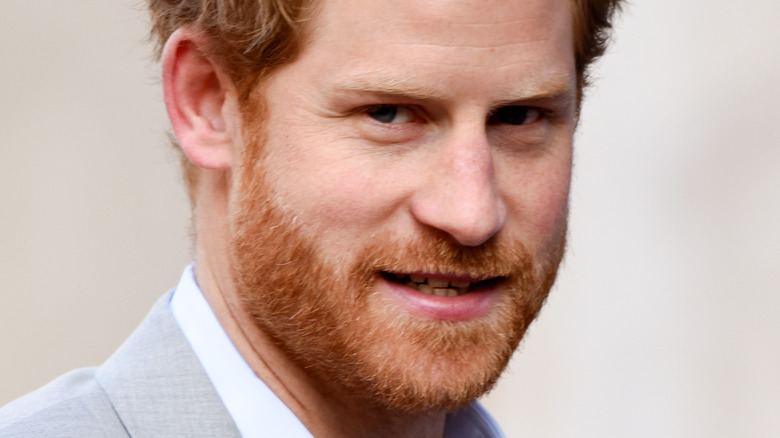 Bart Lenoir/Shutterstock
It seems that no matter what Meghan Markle and Prince Harry do, they face a torrent of feedback. Some of it's good, with praise and friends crowding around, and some is harsh. Case in point, British media personality Piers Morgan was so critical of Meghan following their bombshell interview with Oprah Winfrey that he stepped down from "Good Morning Britain," as The Wrap notes.
The couple was also criticized for their desire for privacy, and some audiences deemed the epic Oprah interview as hypocritical, as they aired their story while simultaneously saying that they wanted to be out of the spotlight, per ET Online.
It seems that Harry and Meghan can't make a move without facing some backlash. One arena where that's particularly evident pertains to their birthday announcements. The couple traditionally makes statements on their birthdays to unveil new charities that they're endorsing, but there's a long history of criticism around these announcements. So with Harry's upcoming birthday, he's being urged to be careful about what he says. Here's that story.
Prince Harry might be cautious when announcing support on his birthday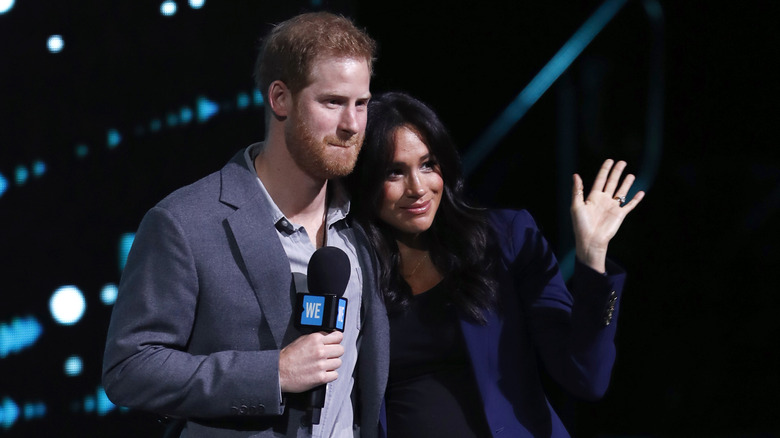 John Phillips/Getty Images
Prince Harry's 37th birthday lands on Sept. 15, 2021, and many are speculating that he'll make a statement on the day to throw his support behind a cause, OK! Magazine reports (via the Mirror). Harry and his wife, Meghan Markle, have often stated their wish to live lives of service. As the BBC reminds, when they stepped back officially as senior working royals, they said that "service is universal" and would continue living under that mantra.
With this in mind, royal expert Richard Fitzwilliams wonders whether Harry will use his birthday to comment on a cause related to the crisis in Afghanistan and support for refugees, according to the Mirror. However, with tensions rising around the Taliban's resurgence in the area, Fitzwilliams suggests that Harry proceed with caution.
"Of course, you can never predict what Harry is going to say and do, but Harry has already put out a statement supporting military veterans in the wake of the Afghanistan withdrawal," Fitzwilliams told OK! Magazine. "It's a big crisis and it would be a reasonable assumption that any birthday initiative might be linked to Afghanistan and the refugee crisis." Fitzwilliams added: "But he would have to be careful not to say anything critical of President Biden." Whether or not Harry will heed Fitzwilliams' advice is yet to be seen.