This Is How Queen Elizabeth Just Honored The Lives Lost On The 20th 9/11 Anniversary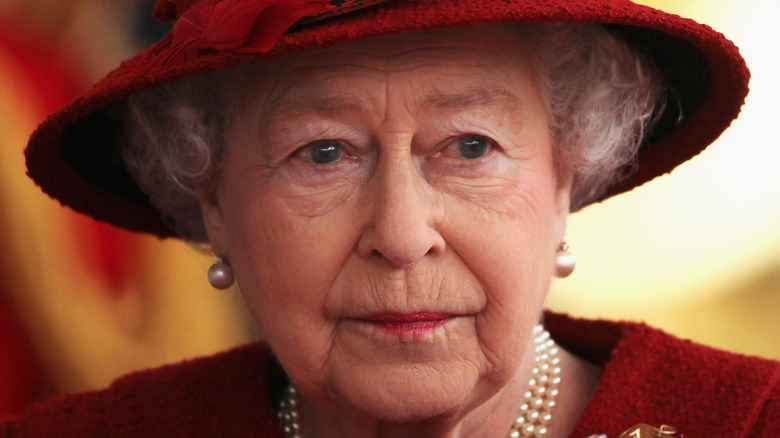 Dan Kitwood/Getty Images
With the commemoration of the 20th anniversary of 9/11, world leaders have come together to offer their support to the United States. President Emmanuel Macron of France used Twitter to share his tribute. "We will #NeverForget. We will always fight for freedom," he said, adding a video of the American flag. South Korea's leader, President Moon Jae-in, also used the platform to say (via Google Translate): "Celebrating the 20th anniversary of the 9/11 terrorist attacks, To President Biden and the American people I send my deepest condolences. 20 years have passed, but the shock and memory of that day Indelible in the hearts of many It remains a deep wound."
From Britain, Prime Minister Boris Johnson said that the 9/11 attack "failed to shake our belief in freedom and democracy," per NBC News. That wasn't the only message of support coming from the U.K. 
Queen Elizabeth II also issued a touching tribute to the United States to recognize the anniversary. Here's what she said.
Queen Elizabeth II honors the victims of 9/11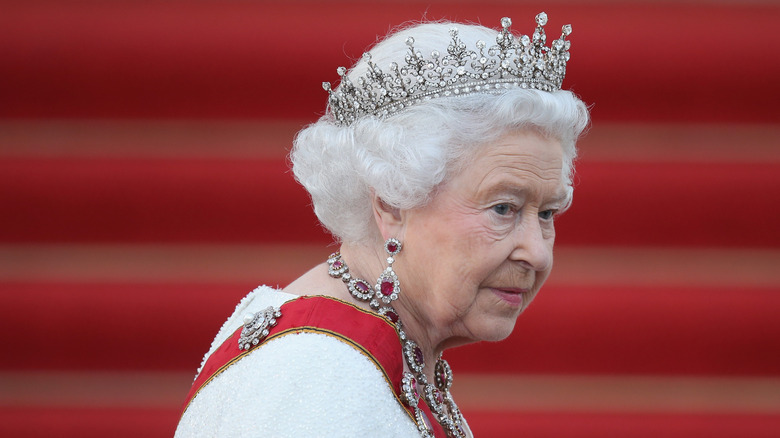 Sean Gallup/Getty Images
Queen Elizabeth II had a touching way of honoring the 20th anniversary of 9/11. Firstly, during the Changing of the Guard at Windsor Castle, the guards played "The Star-Spangled Banner" at 11 a.m. local time on Sept. 11, per People.
The queen also issued a statement to President Joe Biden and the American people. "As we mark the 20th anniversary of the terrible attacks on 11th September 2001, my thoughts and prayers — and those of my family and the entire nation — remain with the victims, survivors and families affected, as well as the first responders and rescue workers called to duty," she said. "My visit to the site of the World Trade Center in 2010 is held fast in my memory," the queen continued. "It reminds me that as we honor those from many nations, faiths and backgrounds who lost their lives, we also pay tribute to the resilience and determination of the communities who joined together to rebuild."
This isn't the first time Queen Elizabeth has honored the lives lost in the 9/11 attack. According to People, immediately after the tragedy in 2001, she asked that the U.S. national anthem be played at Buckingham Palace.