Where Is The Queen Splitting Her Time After Her Recent Holiday?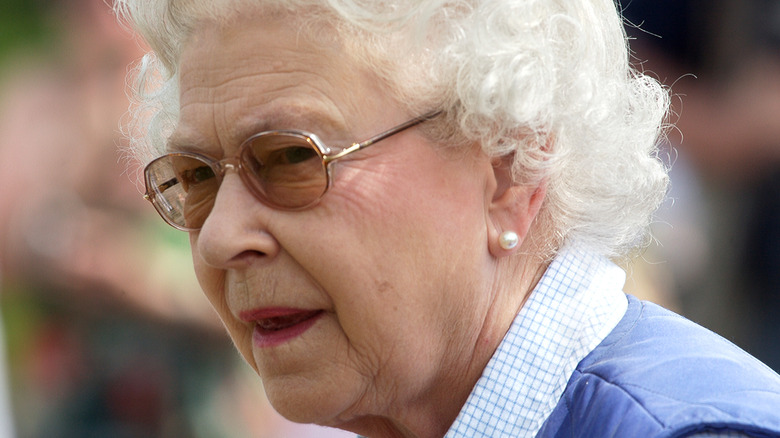 Anna Jurkovska/Shutterstock
Queen Elizabeth said goodbye to her husband of 73 years this year. She and Prince Philip had been self-isolating in Windsor Castle when he died in April. And according to the Daily Express, she wanted to permanently live out her days at the estate, rather than Buckingham Palace, because she is "most comfortable" there. However, at the beginning of summer, the monarch bid adieu to London and Berkshire, and made her way to Scotland.
Per Town & Country Magazine, she spends the warmer months in Balmoral Castle in the Scottish Highlands. This year marked her first vacation without Prince Philip and she even had a COVID-19 scare while staying there. However, it seems as if her doting family made sure to visit her frequently (via the Daily Mail).
Now that the summer is over, Queen Elizabeth will get back to work. And according to The U.S. Sun, a certain grandson and his American wife may want to spend some time with her at Windsor Castle. Prince Harry and Meghan Markle have reportedly reached out to the queen and would like a meeting with her in the coming weeks. Apparently, the couple would even like to have their daughter's christening at Windsor Castle. Now what a turn of events! But they may need to consider that Queen Elizabeth will now be splitting her time between these two locations, should they decide to cross the Atlantic to visit her. Here's why.
Queen Elizabeth needs to justify renovation expenses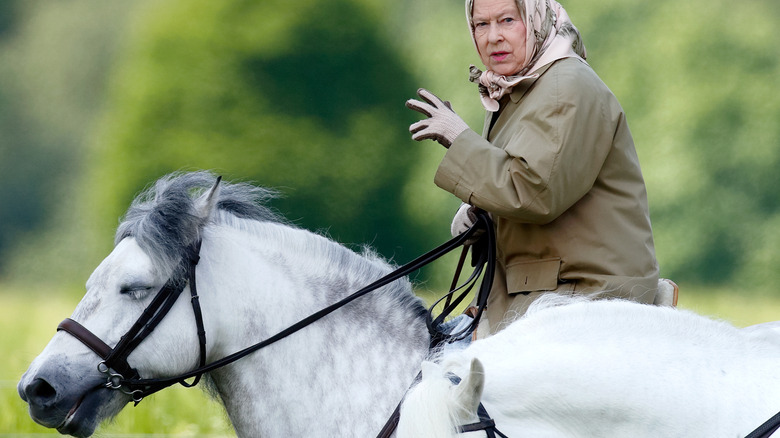 Max Mumby/indigo/Getty Images
Queen Elizabeth's summer holiday is over. She spent her annual vacation in Balmoral Castle in Scotland. But, now that she needs to return to work, she may need to split her time between her beloved Windsor Castle and the official residence of the queen, Buckingham Palace. Per the Daily Mail, the monarch may need to commute between the two locations during the coming months.
Buckingham Palace is being refurbished to the tune of £369 million. The queen has been staying at Windsor Castle since Prince Philip's death (except for her recent vacation), but she apparently needs to return to her London home so that the public won't question the expense or necessity of the upgrade. Royal expert Roya Nikkhah remarked, "I think the plan is for her to stay at Windsor. I expect we will see more activity with her back at Buckingham Palace as we approach the Platinum Jubilee next year." However, the editor added, "I think she will resume residence again at Buckingham Palace in order to justify the £369,000,000 refurb."
The outlet reports that Buckingham Palace's East Wing is being updated with energy-efficient plumbing, electricity, and heating systems. Nikkhah pointed out, "[Otherwise] many people would [think] 'what's the point' of the [refurb]." It seems as if even the queen is at the mercy of the public and the almighty pound.