Mathew Shea Tells All About Wild Times On Below Deck Med - Exclusive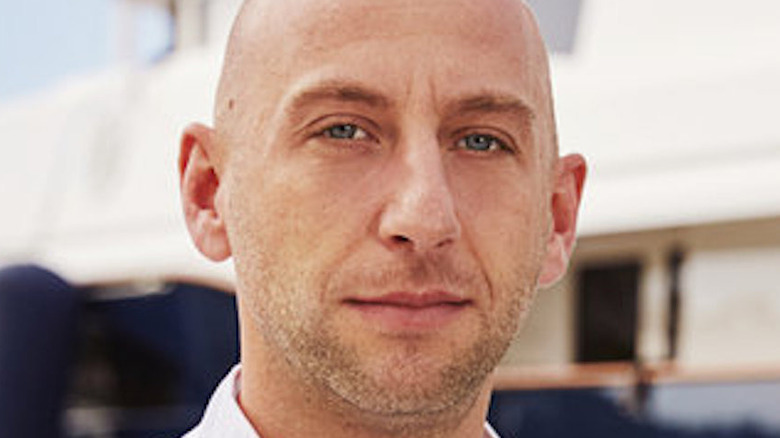 Bravo/Laurent Basset
Herman Melville once wrote about how nobody knows the sweet mystery of the sea and the awful stirrings of what lies beneath. We now know that isn't true, because, for six seasons, the rapid-fire edits and perpetual crew member drama of Bravo's "Below Deck Mediterranean" have given viewers a whale of a tale about exactly what happens beneath the sleek teak decking of a superyacht. And as for awful stirrings, that's just the part of the workday when there are elite charter guests expecting a result for their every gastronomic or booze-tastic whim. In other words, they happen all of the time.
Chef Mathew Shea is prepared for the places that aren't on any map. The party places, that is. In an exclusive interview with Nicki Swift, the newly-minted "Below Deck Med" chef gave us his take on the show's always percolating crew drama: all of what goes on when those moneyed guests aren't around, and just what might be in store for this season as the hit reality franchise keeps rolling on. Sweet mysteries? More like sweet boatmance drama.
Dicey boatmance monitoring is just part of the gig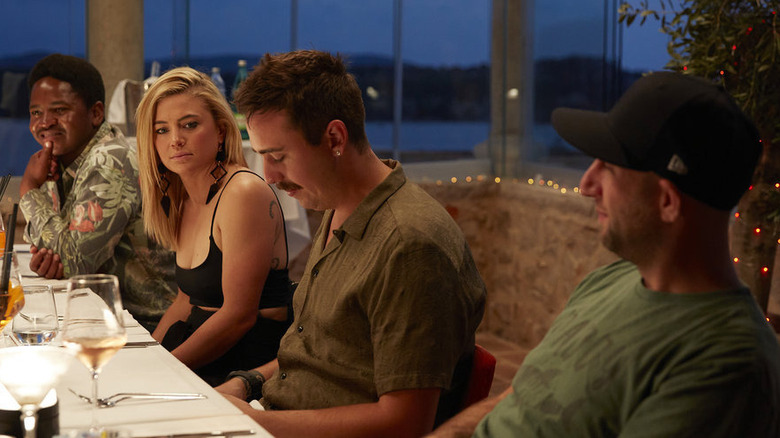 Laurent Basset/Bravo
"If he had asked me and told me he was going to go in and do that, I'd say no," Mathew Shea said of deckhand David Pascoe's infamously twirling post-up on single (but, post-breakup, in a decided no-boatmance stance) bosun Malia White. Shea was asleep for the antics, but was ready with more of what he might have said, had he'd been around. "Don't tell her she reminds you of your mom. Don't spin and look desperate. Maybe have a shirt on. Maybe just play it cool and see if she makes a move."
And as for what's next, crew-party wise? "I don't think we had a night out without like four shots before we left the boat," Shea told Nicki Swift of partying it up, yachtie style. "You want to reach that optimum buzz level. The OBL." Now, whether the crew did or not, that's in the cards. "We did have a day without work where we got to go out," Shea said. "And it would probably be embarrassing to watch, because I don't fully remember. I noticed some stuff went down, but I'm still excited to see it."
Episodes of "Below Deck Mediterranean" air on Mondays at 9 pm ET/PT on Bravo. New episodes will drop one week early on Mondays on Peacock.