Mary Trump's Extremely Damaging Comments About Donald Trump's Recent Public Appearance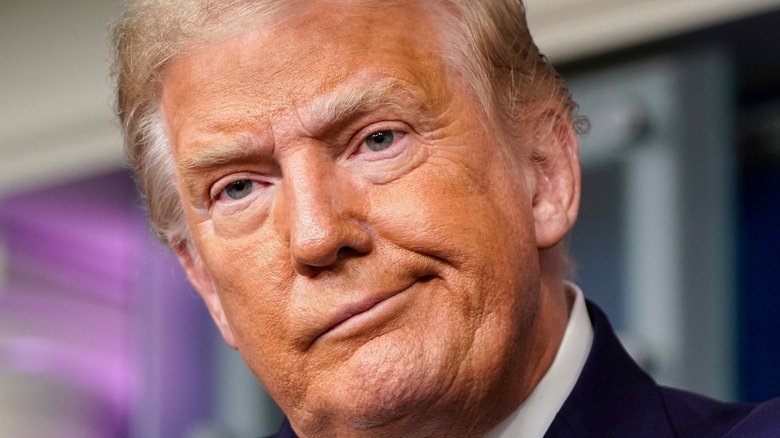 Naresh777/Shutterstock
During the duration of his presidency, Donald Trump faced a lot of scrutiny over his controversial remarks, decisions, and actions about a range of issues — everything from his two impeachments to making insensitive comments about women's bodies, to threatening to withhold federal aid from sanctuary cities (per CNN, to his transgender military ban and comments on Black Lives Matter.
Many celebrities, citizens, government officials, and family members of the former president have constantly criticized him for brazenly speaking his mind and doing whatever he believes is correct. Even his former national security advisor, John Bolton, told ABC news that the real estate mogul's way of thinking and his subsequent decisions are "a danger for the republic."
Even though Donald Trump is not the president anymore, he is still in hot water — but this time, it's with his own family. His niece, Mary Trump, had a lot to say about a questionable decision he made on September 11, and none of it is pretty.
Mary Trump doesn't think Donald Trump is a 'decent human being'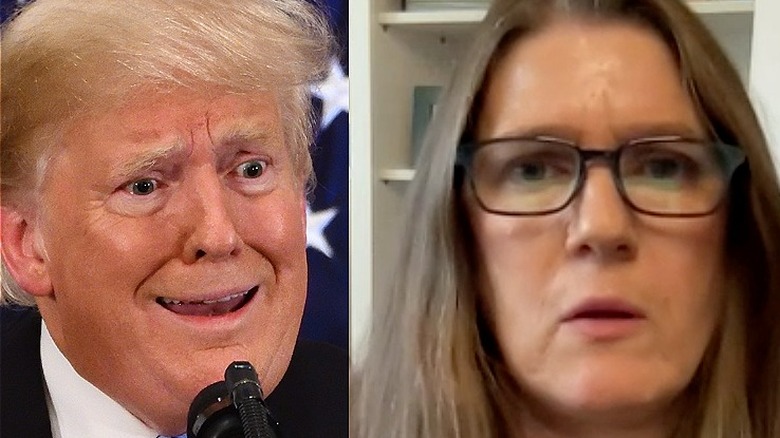 Evan El-Amin/Shutterstock
On the 20th anniversary of the horrific events that happened on September 11, 2001, Donald Trump was a commentator for a boxing match between Evander Holyfield and Vitor Belfor — a strange move, partially because President Joe Biden and former presidents Barack Obama and Bill Clinton joined together to commemorate the tragic event at the World Trade Center, while George W. Bush visited the site of the United 93 memorial in Pennsylvania (per People). Instead, Trump gave a surprise visit to the New York Police Department's 17th precinct and an FDNY ladder house for the 20th anniversary of 9/11 before commentating the boxing event later that day, the site noted.
Donald Trump's niece, Mary Trump, wasn't too keen about his decision to host a boxing match on the 20th anniversary of 9/11 — but she wasn't surprised. "It's entirely in keeping with what Donald always does. He doesn't understand dignity. He doesn't understand tragedy," Mary Trump told CNN. "He doesn't understand anything that doesn't pertain directly to him."
Mary also added: "And he will always push the envelope as long as he's allowed to, and this is the problem here: He's always allowed to. He's always allowed to get away with it. So, you and I might think it's bizarre behavior, because it is for any decent human being. But ... he's not a decent human being."